Beach Western Destination Wedding, from the United Kingdom to Phuket, Thailand at Cape Panwa Hotel Phuket. The Best Venue for a wedding in Phuket. It's my pleasure to photograph the beach western wedding of Nokweed and JB. The weather was perfect, It's so clean with a beautiful sea and sky. Everybody brings their smile from the country to celebrate this wedding in Phuket.
Thailand Beach Western Destination Wedding at Cape Panwa Hotel Phuket, Nokweed and JB
I love to photograph Beach Western Destination Wedding, It's so happy to shoot their wedding in a real moment. This is my 2nd time for a shot wedding at Cape Panwa Hotel Phuket. And I love this wonderful place. Thank you Nokweed and JB for taking me to Phuket to shoot your wedding day.
The wedding theme for this wonderful wedding is Summer with Tropicana and pineapple with orange color.
The ceremony took place at Panwa House in Cape Panwa Hotel Phuket, near the beach and mountain view surrounded by sea waves. Nokweed "The Bride" wear in a delicate white wedding gown and JB "The Groom" wear in Dark Blue Suit.
Their outdoor wedding started from Groom walk with mother's after the groom walk next is groomsman and bridesmaids. Then a beautiful bride walks with fathers and mothers. The wedding Ceremony starts with the exchange of the wedding ring and then the groom's kiss the bride. After this Nokweed and JB walk from the wedding arch and guests celebrate this wedding with flowers.
A couple very loves to shoot the photo, we do group portrait with groomsman, bridesmaid and some of the couple photo on the beach. The Cape Panwa Hotel Phuket has many spots for shoot phot.
Special Thanks to Nokweed and JB from the United Kingdom who took me to photograph this magic wedding.
✨Wedding Photographer Packages rates, price list✨
https://cheriwed.com/wedding-photography-package-rates
✨รายละเอียดแพ็คเกจถ่ายภาพงานแต่งงาน✨
https://cheriwed.com/thai-wedding-photography-package
Wedding ceremony Distributors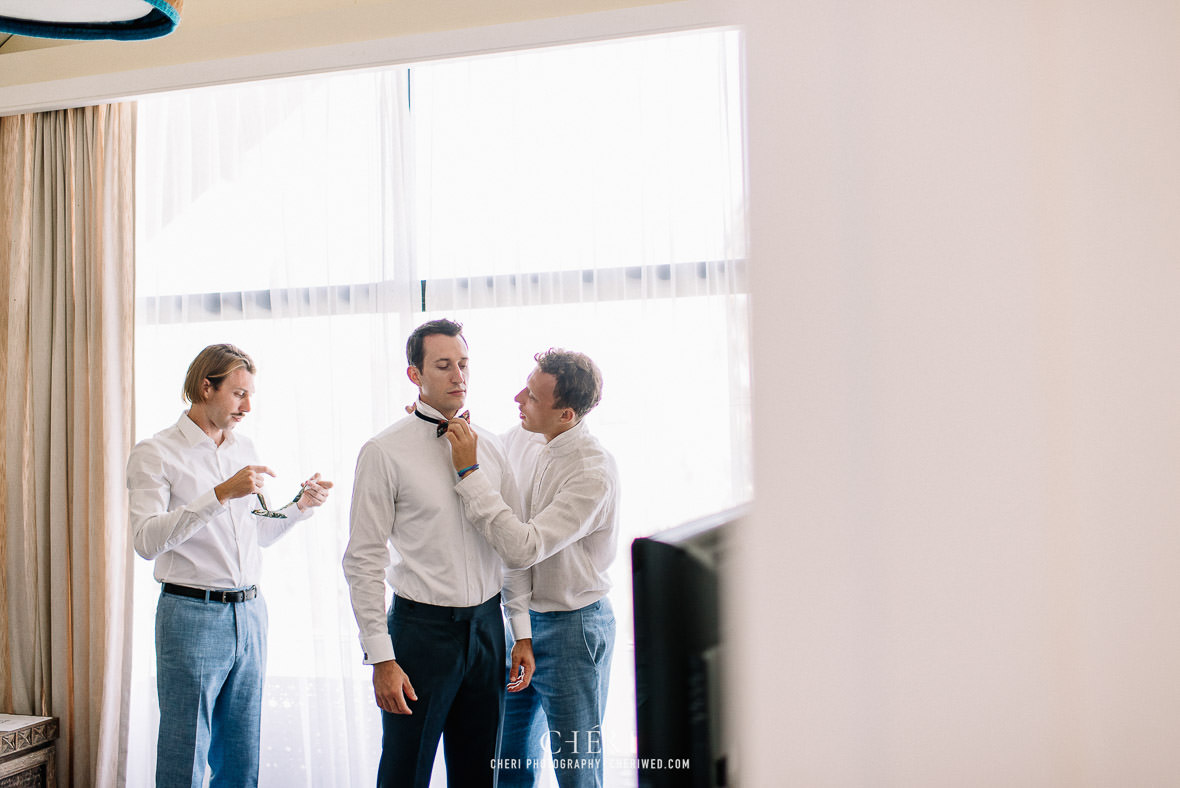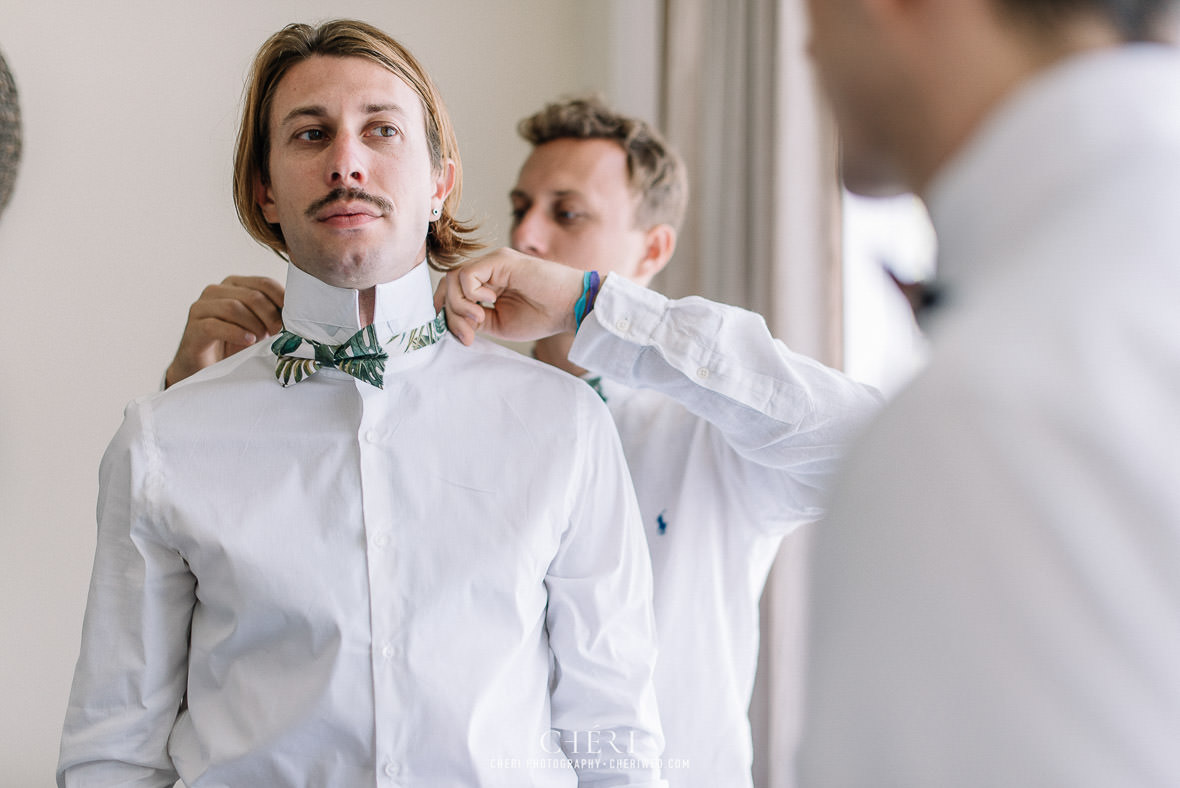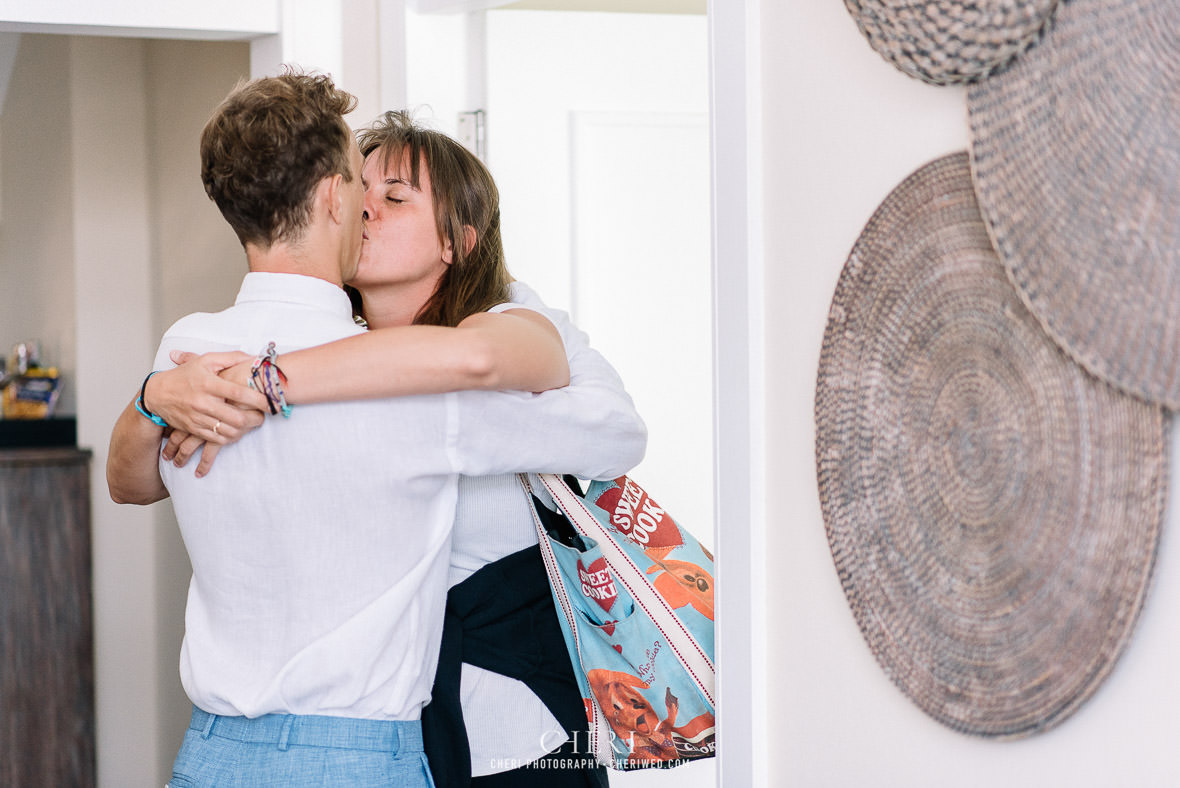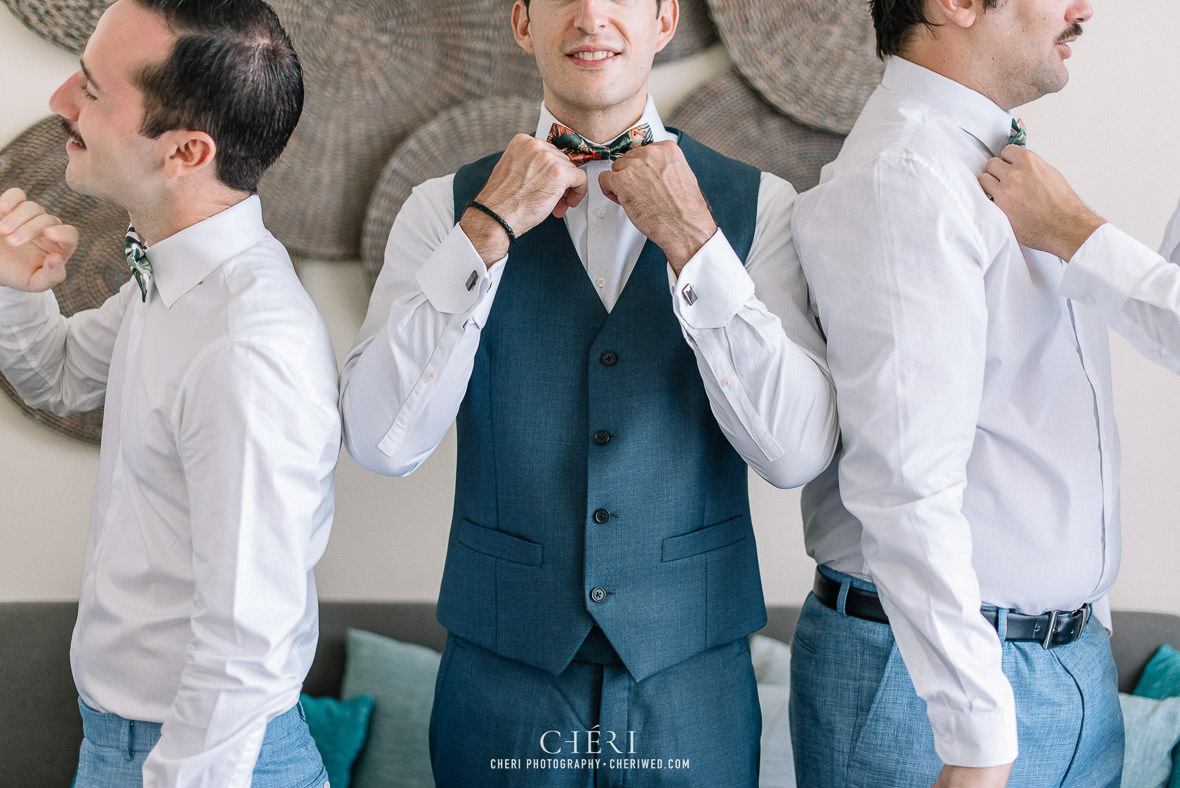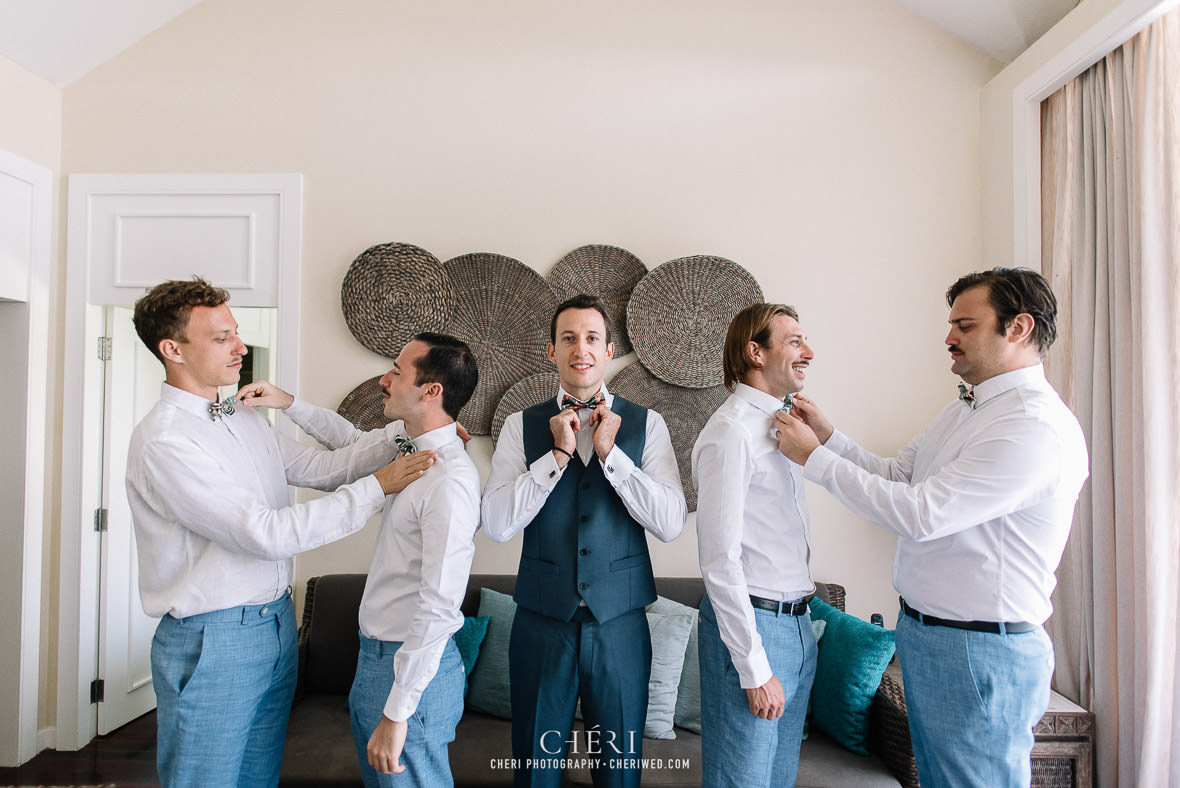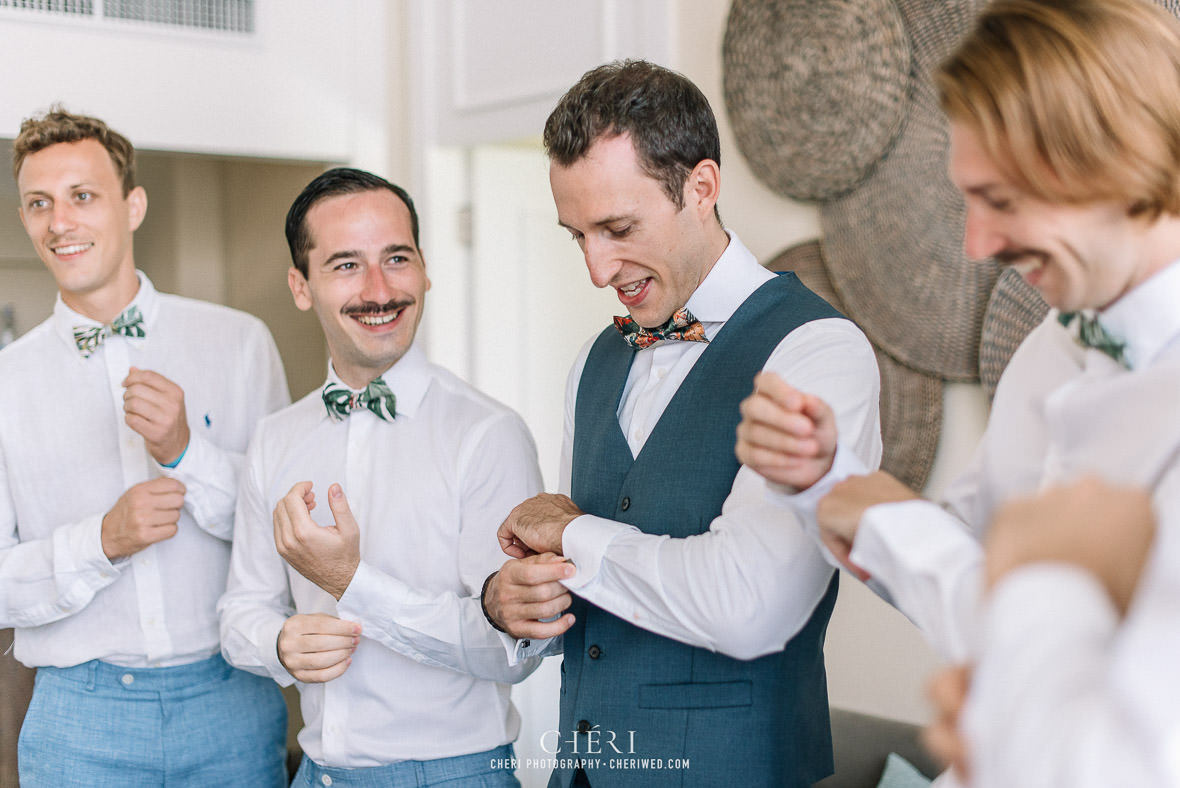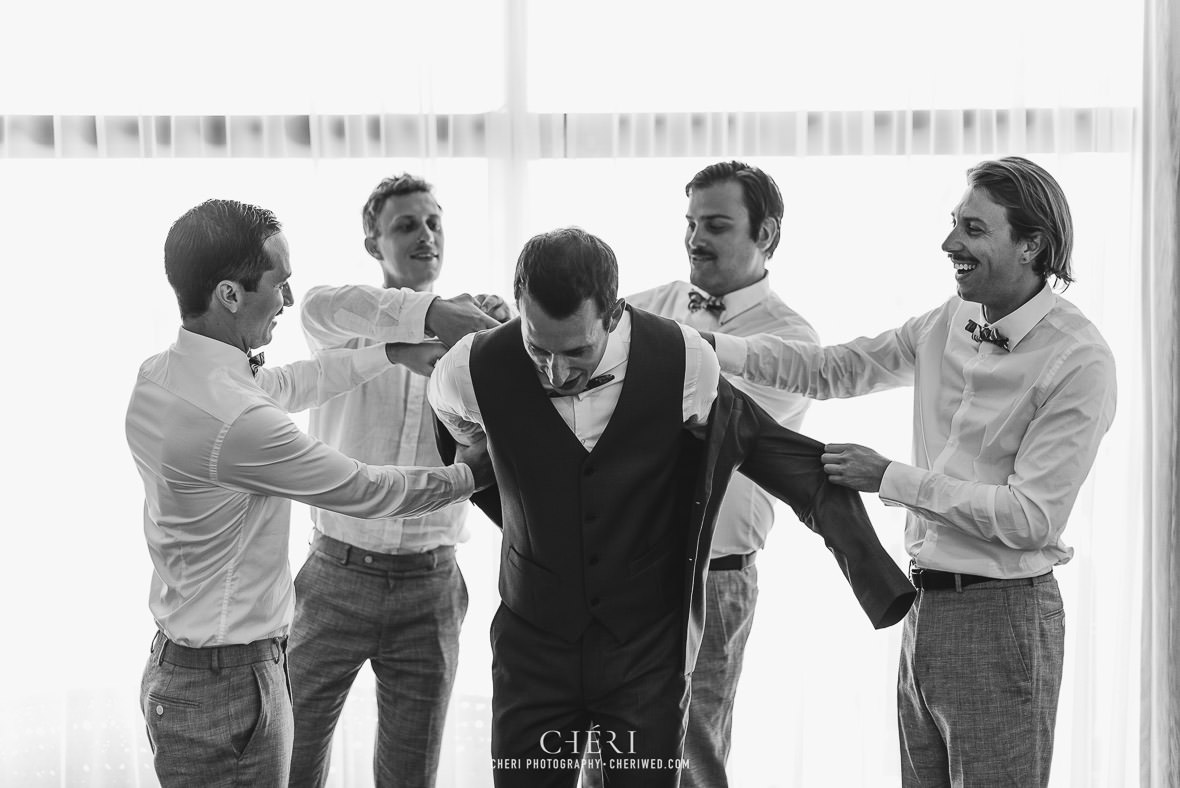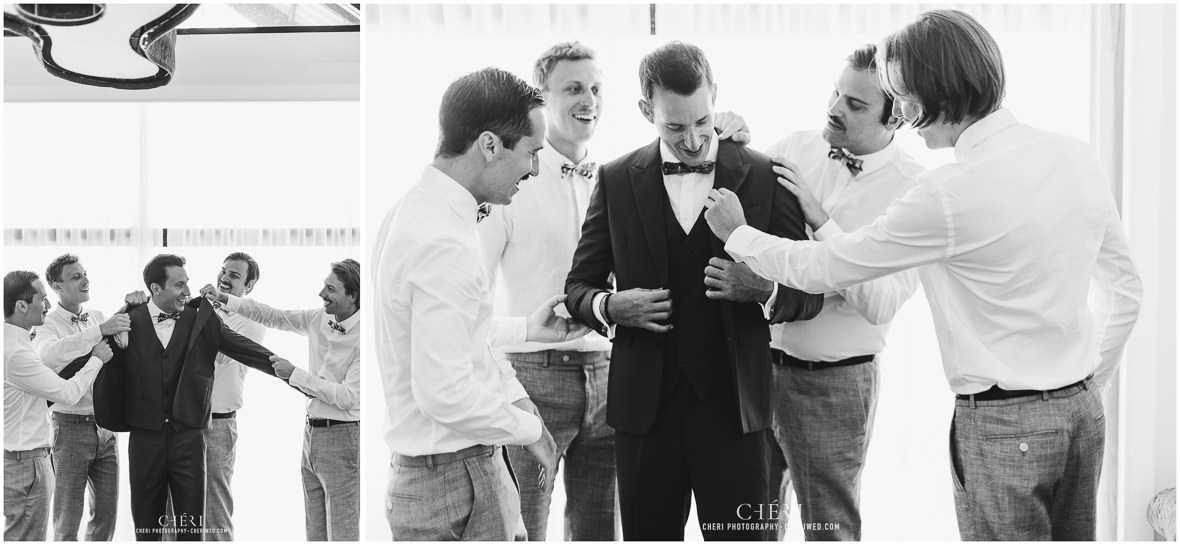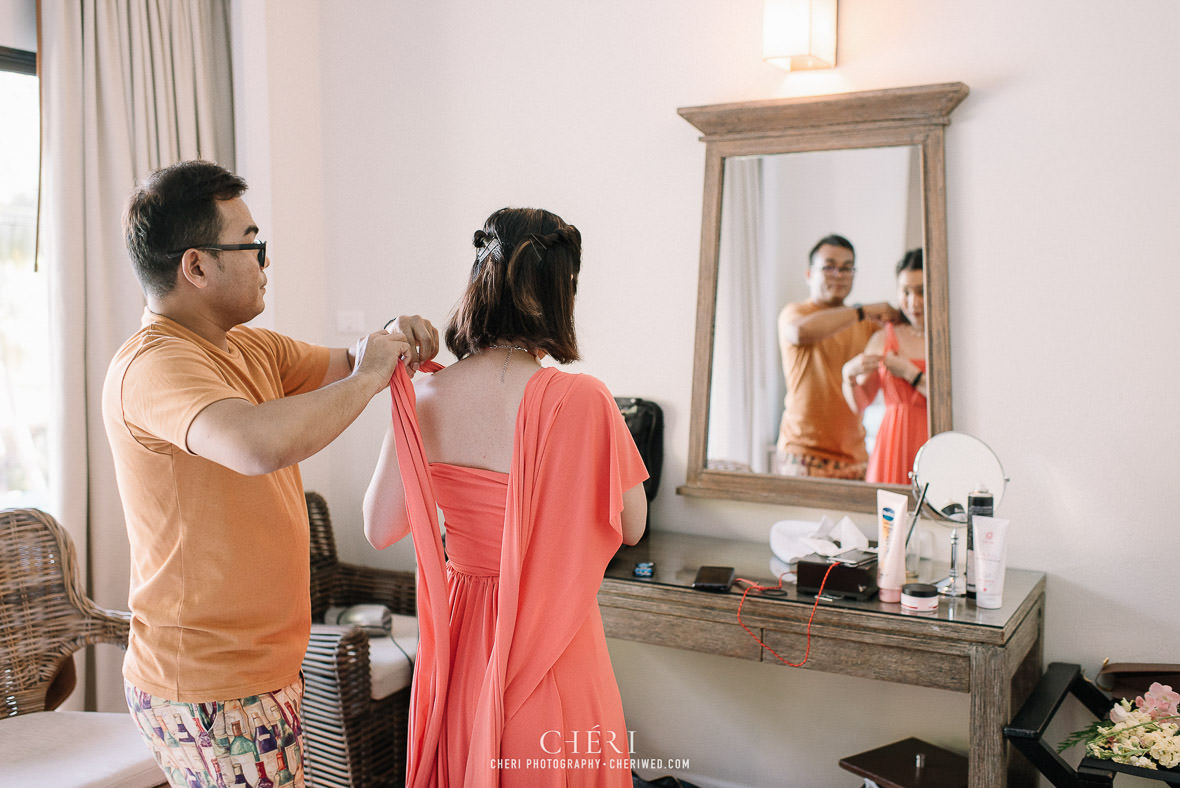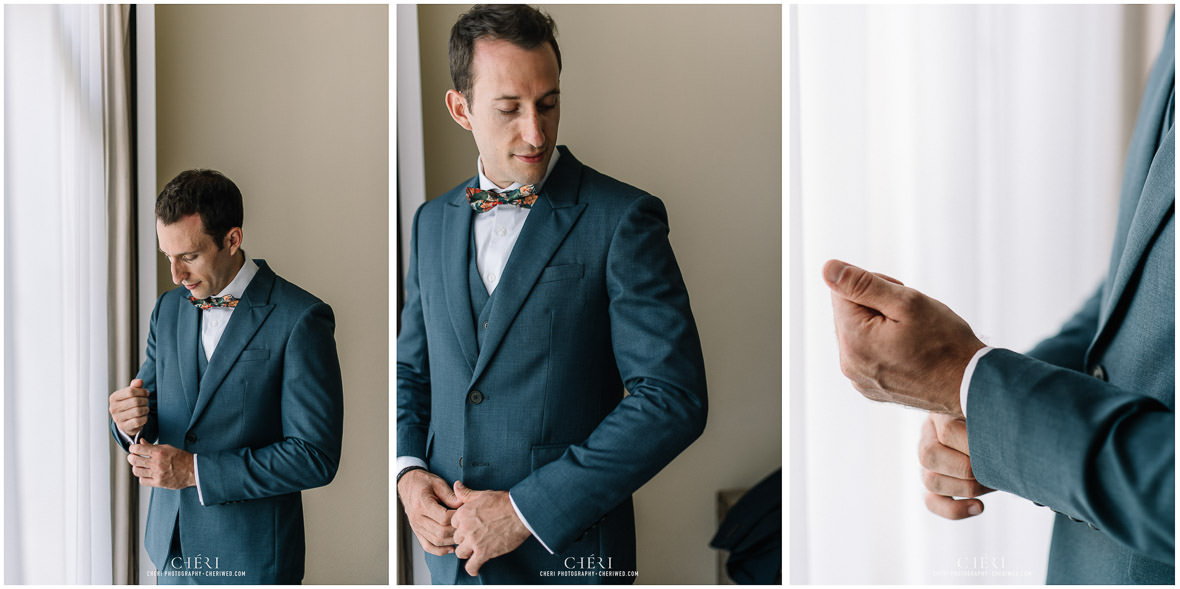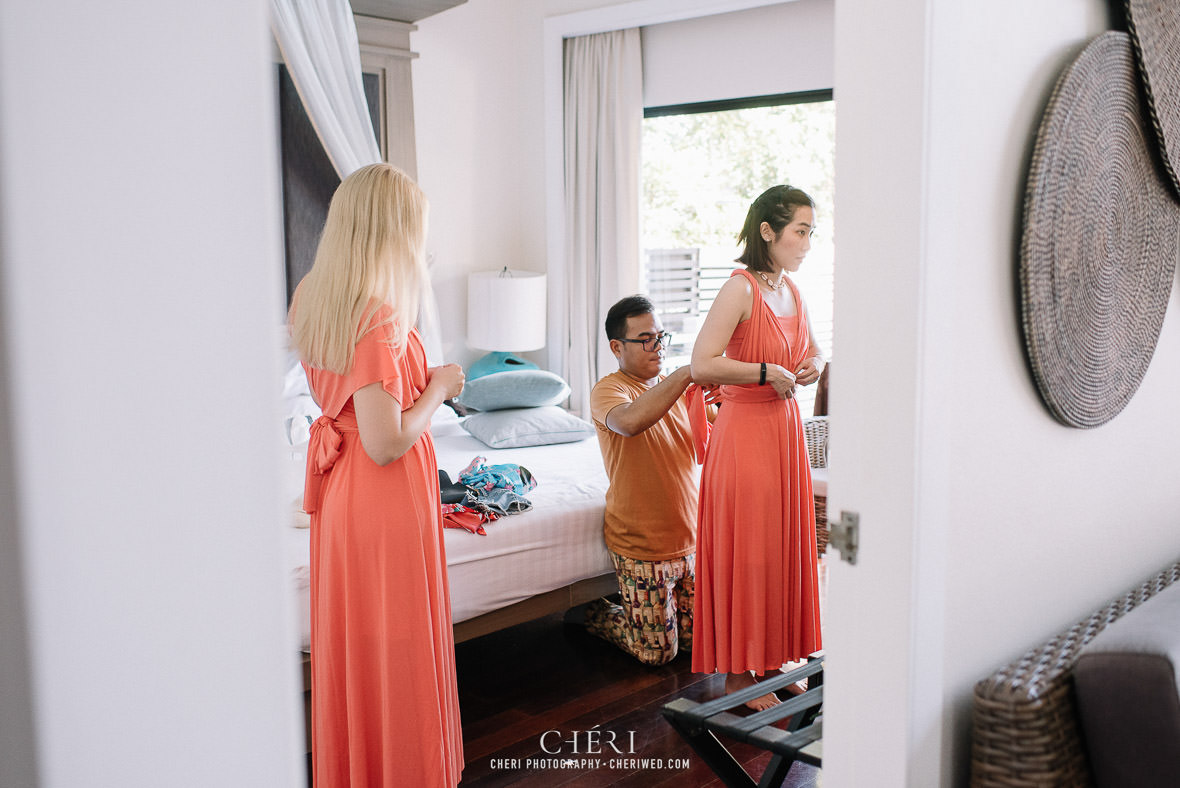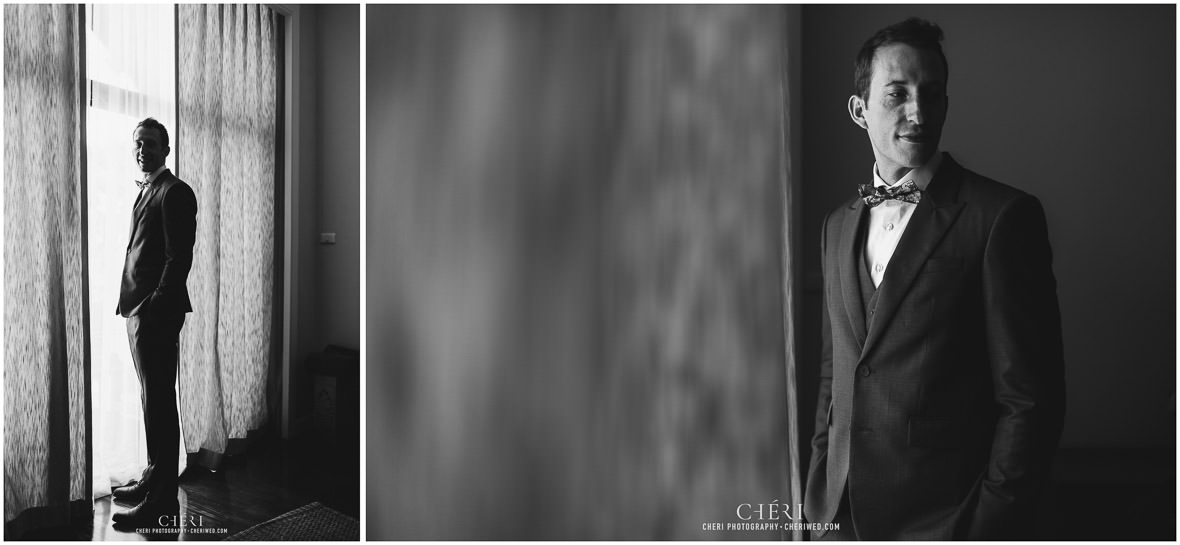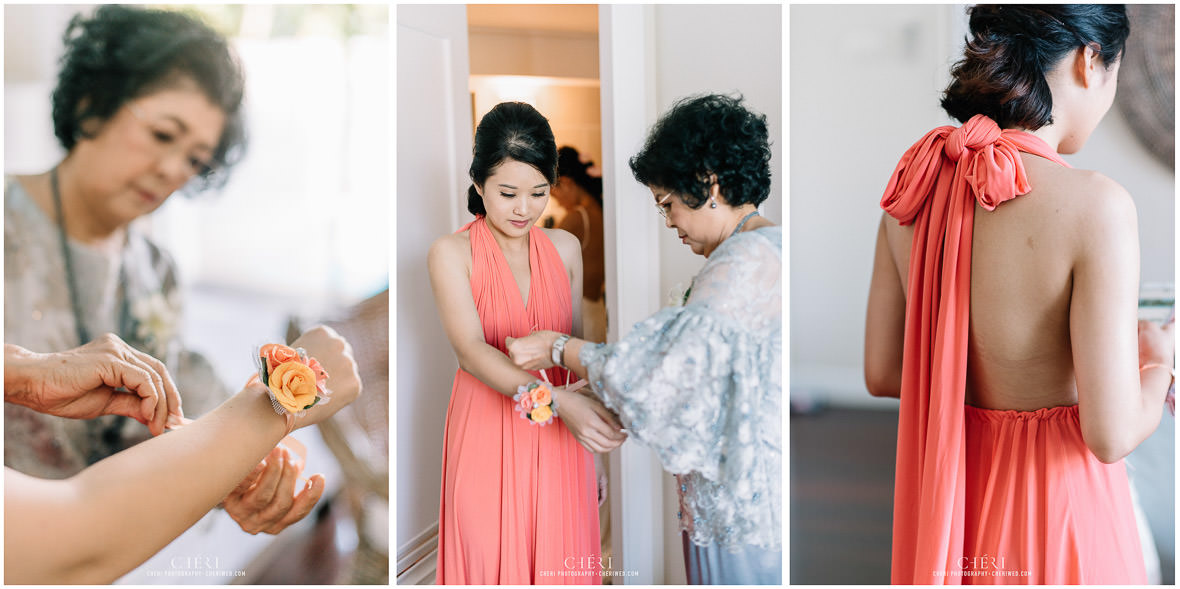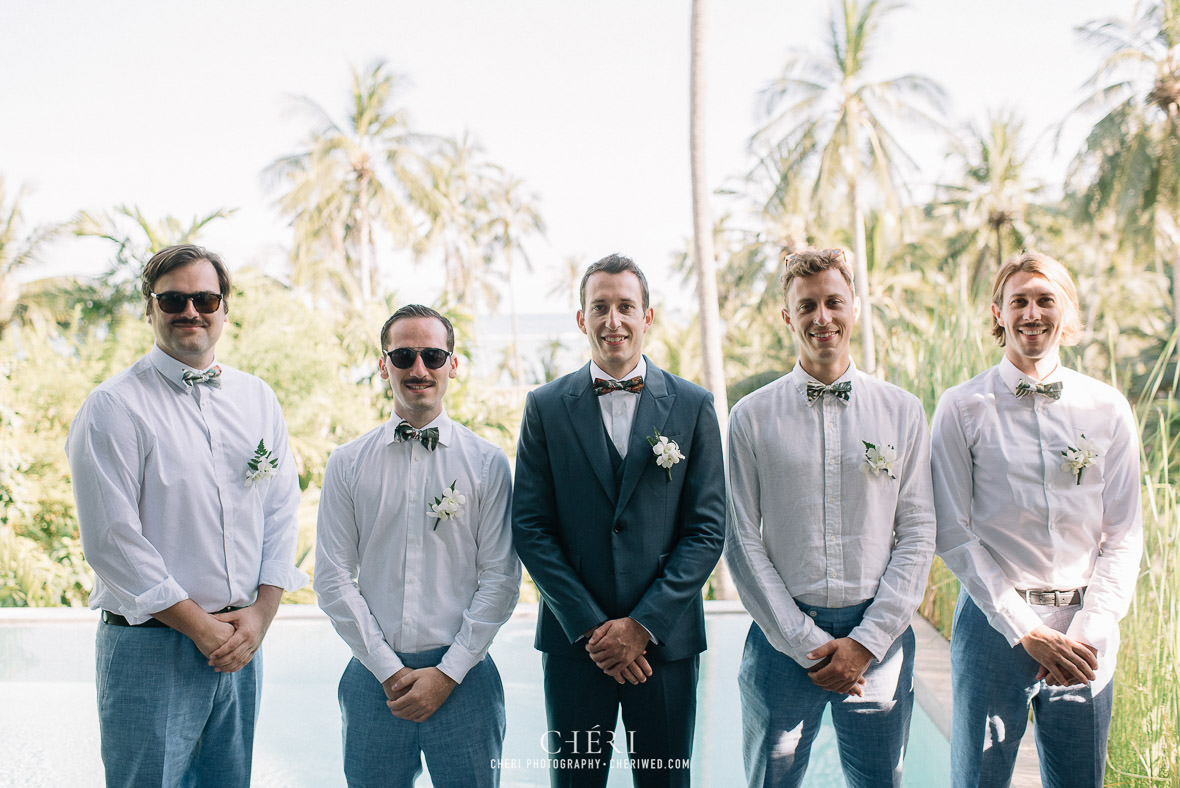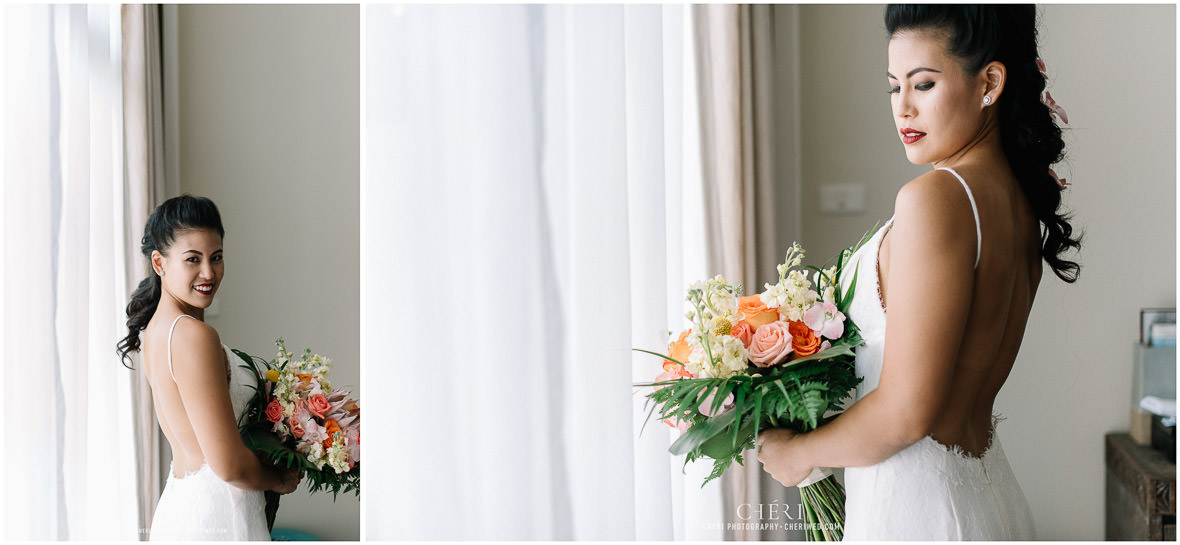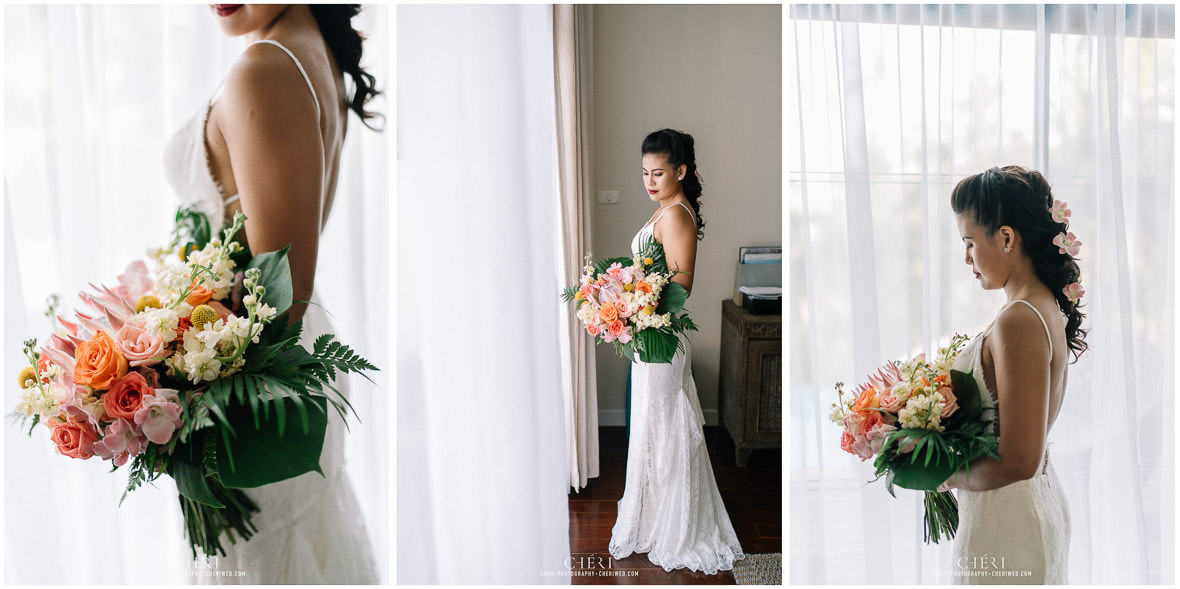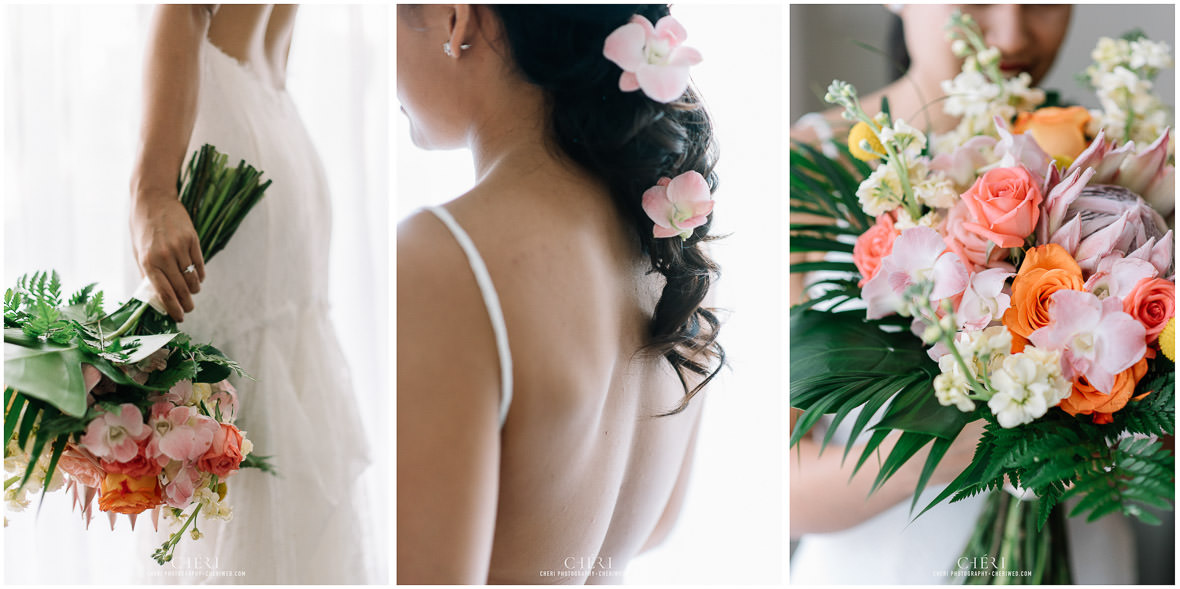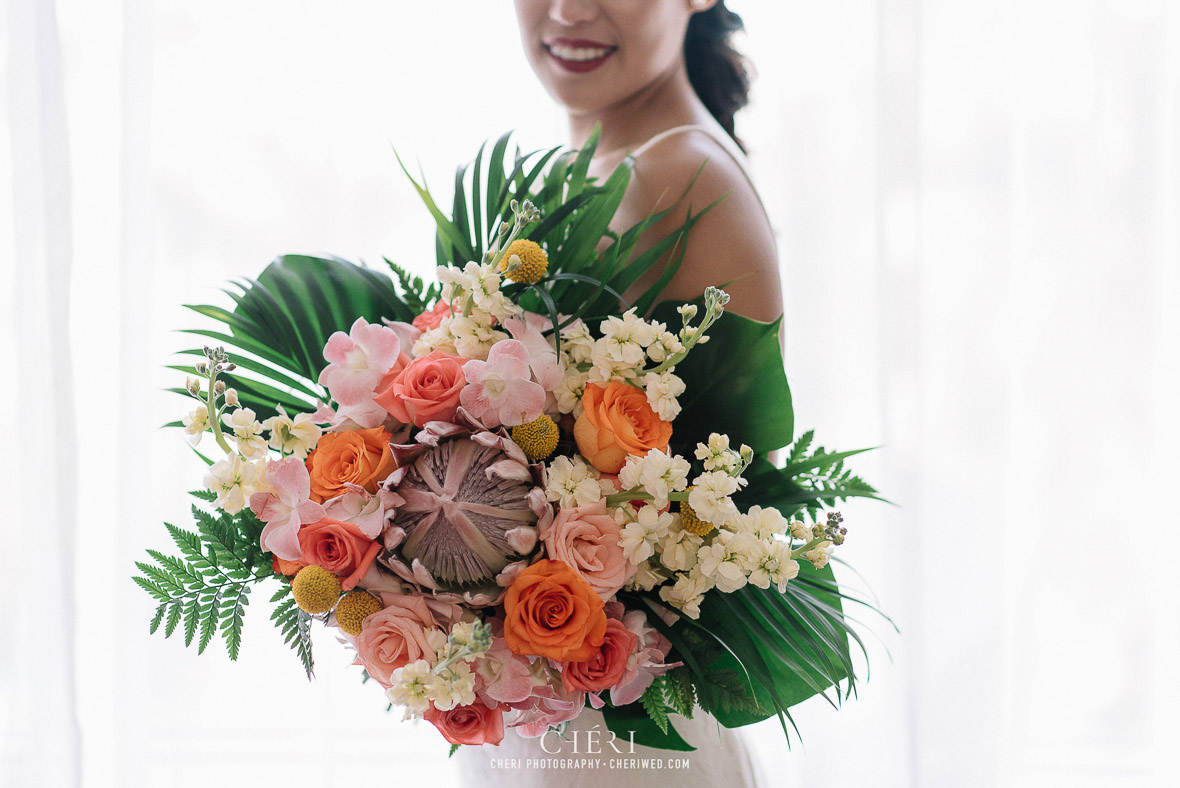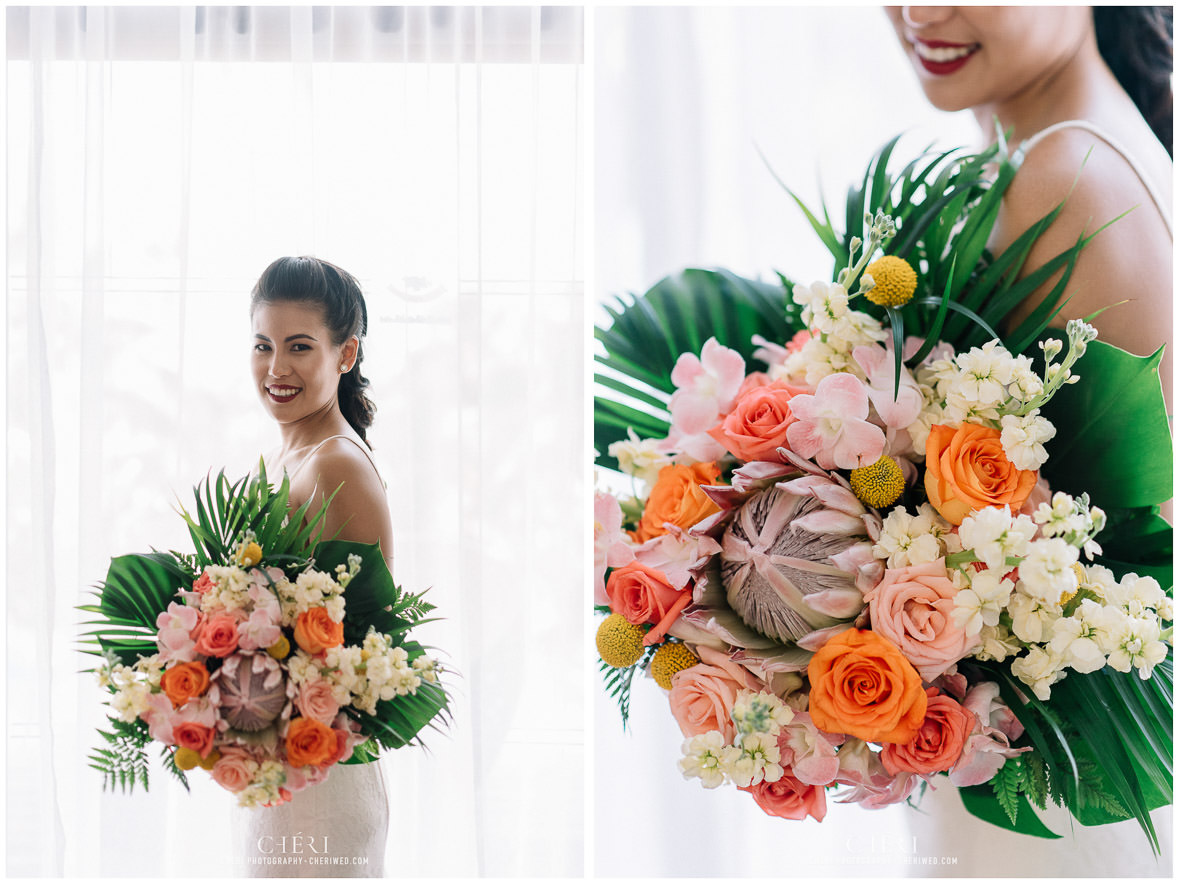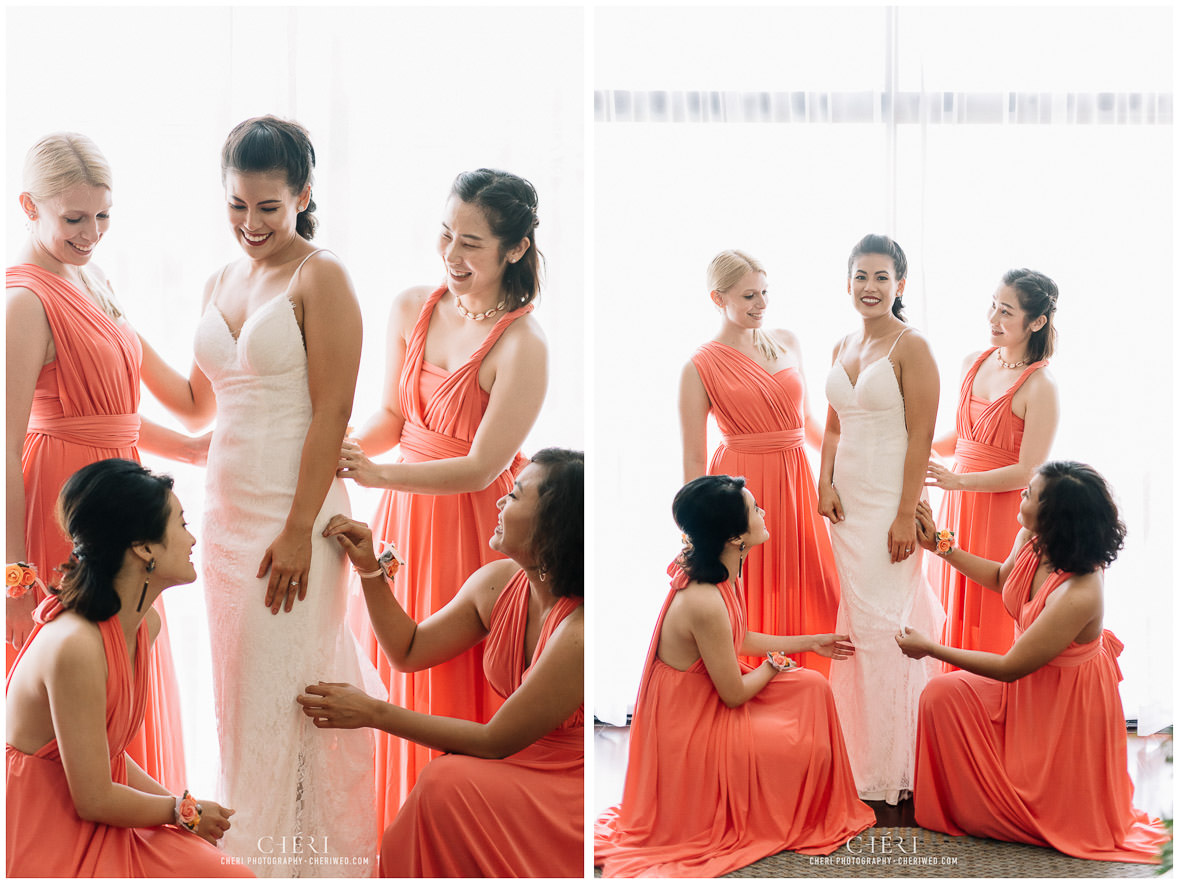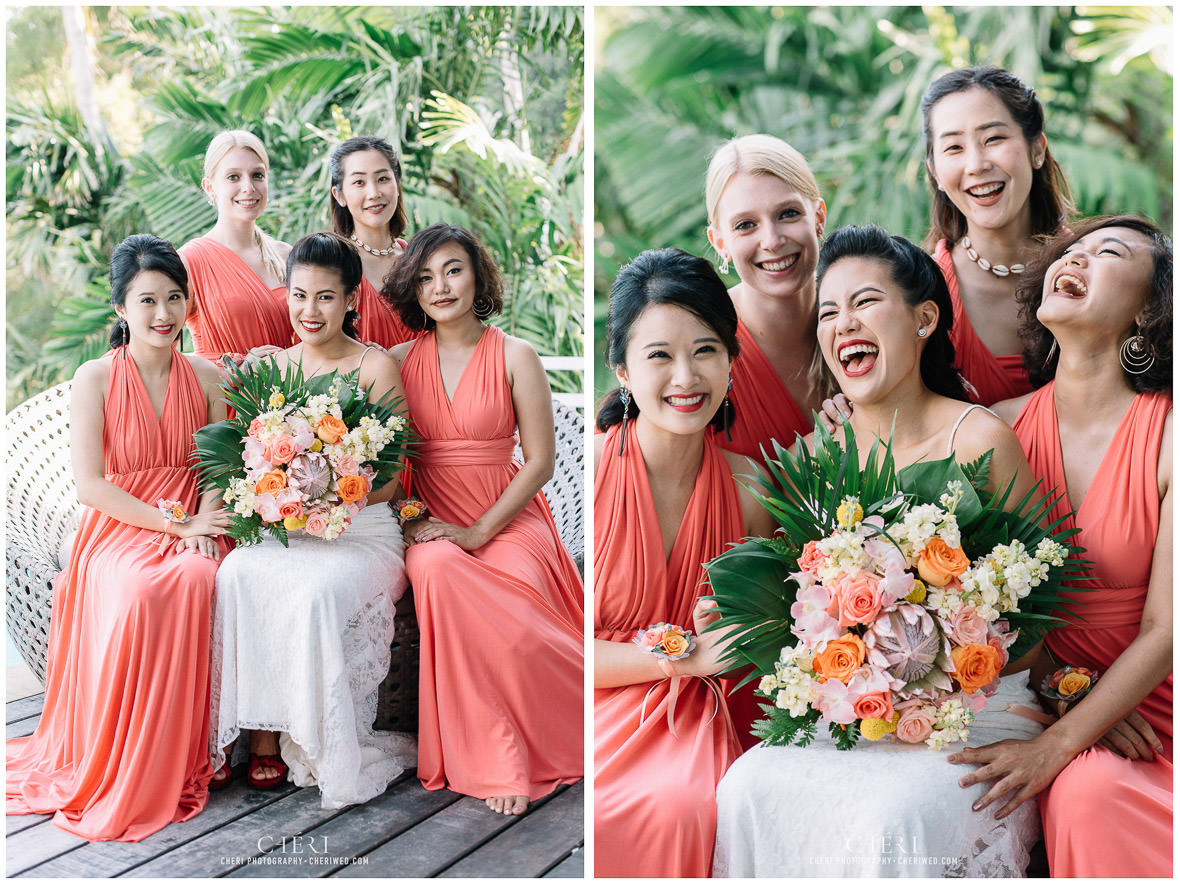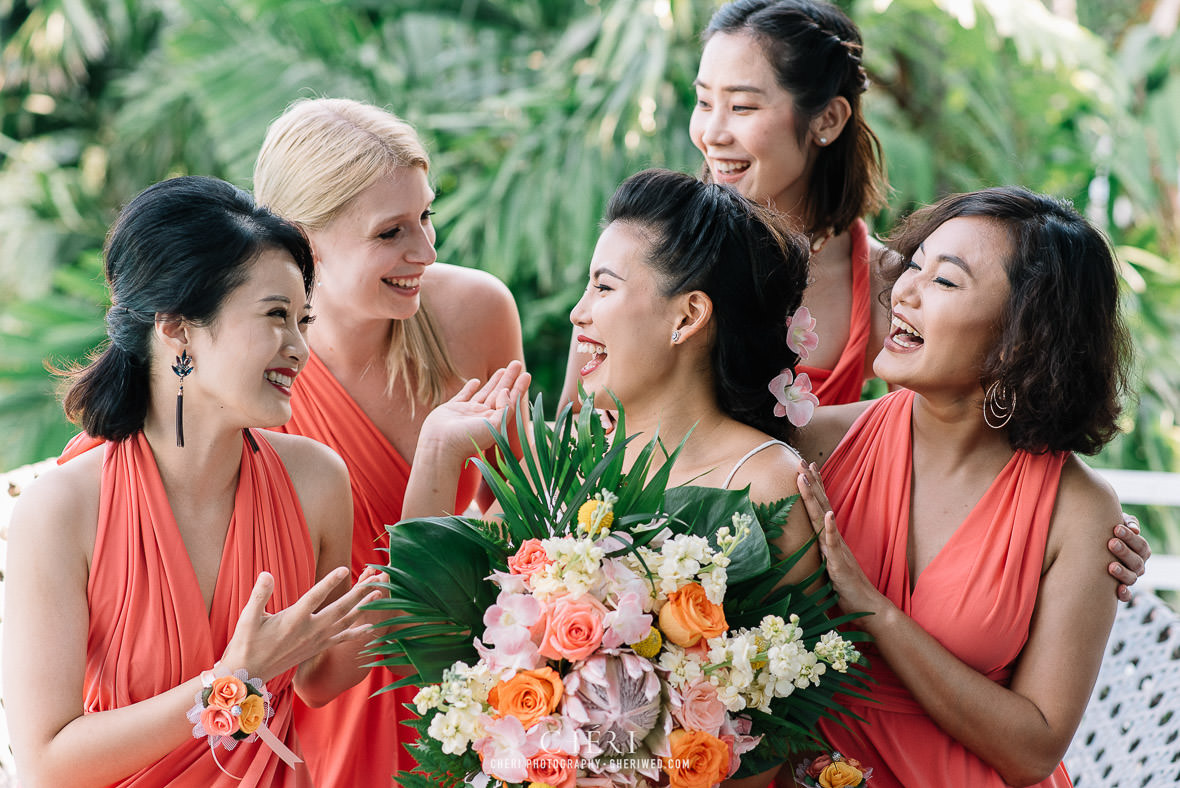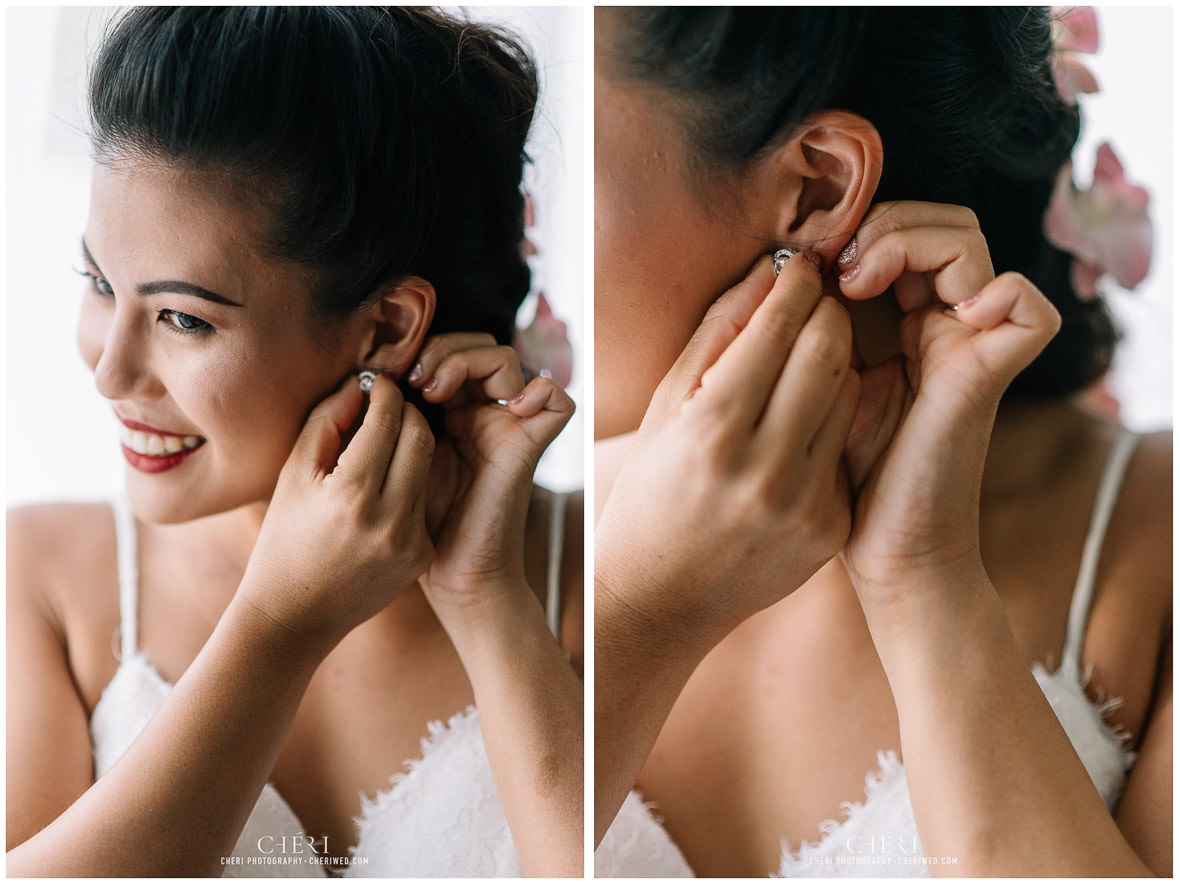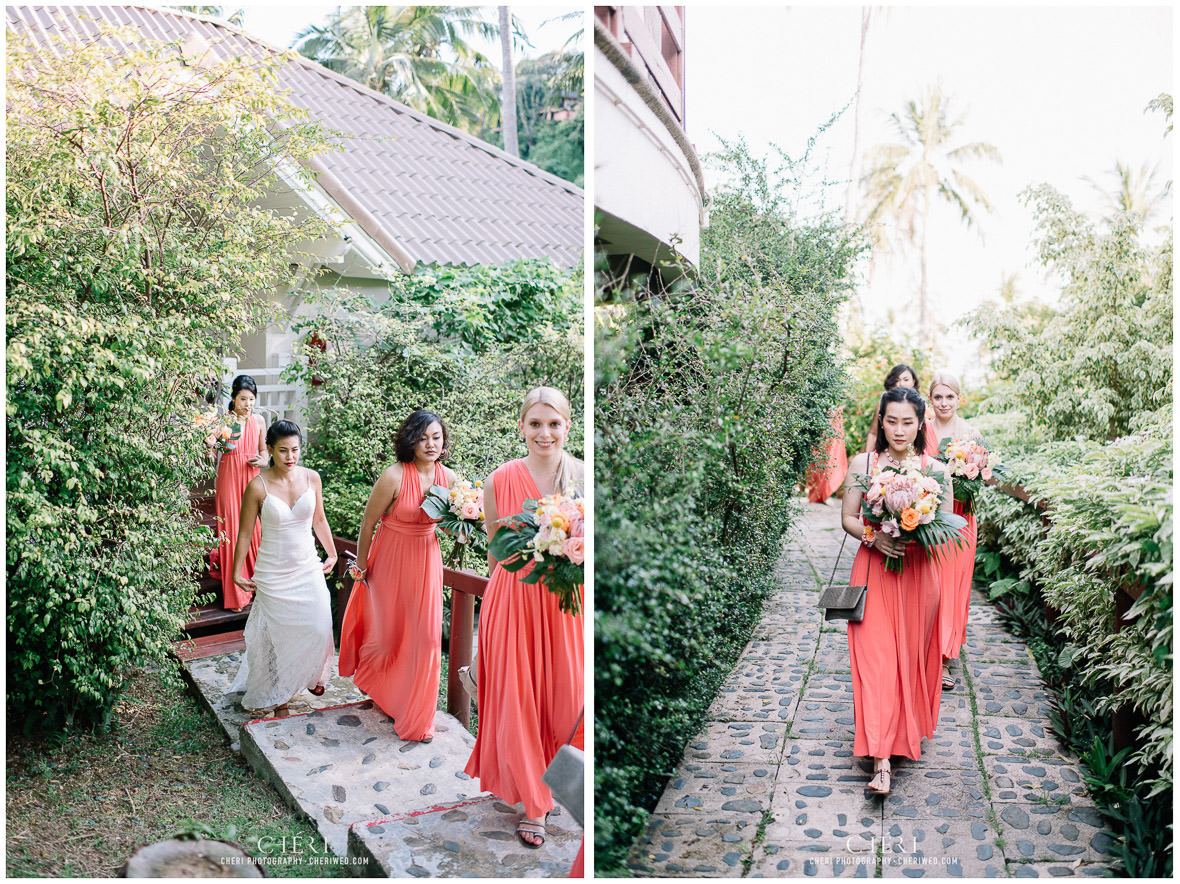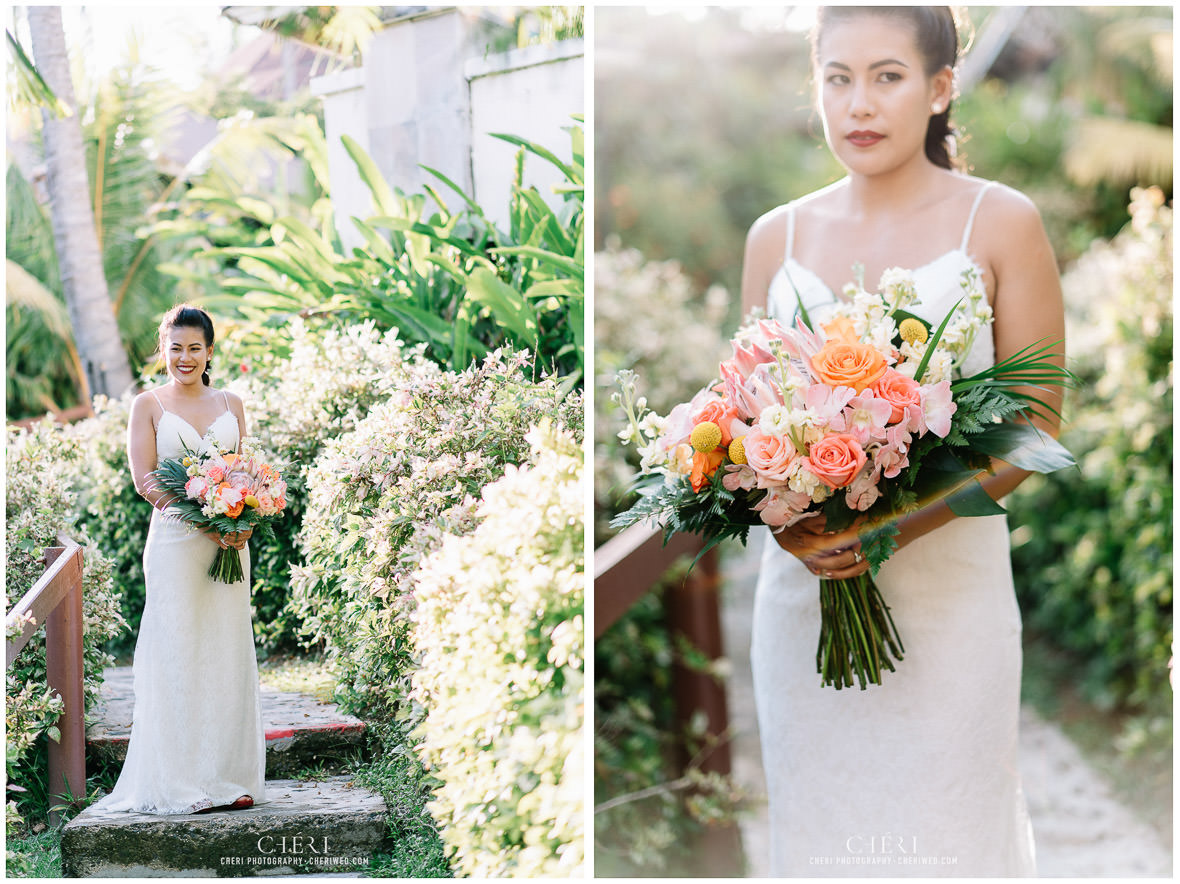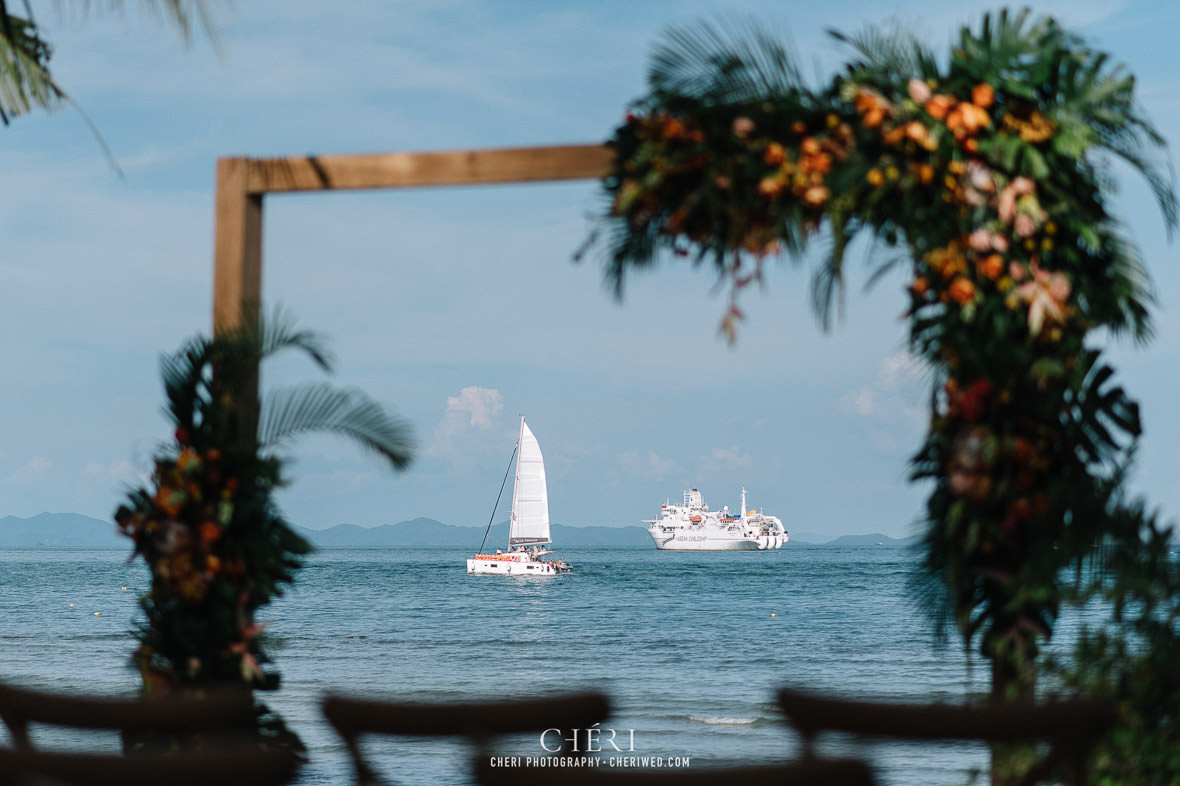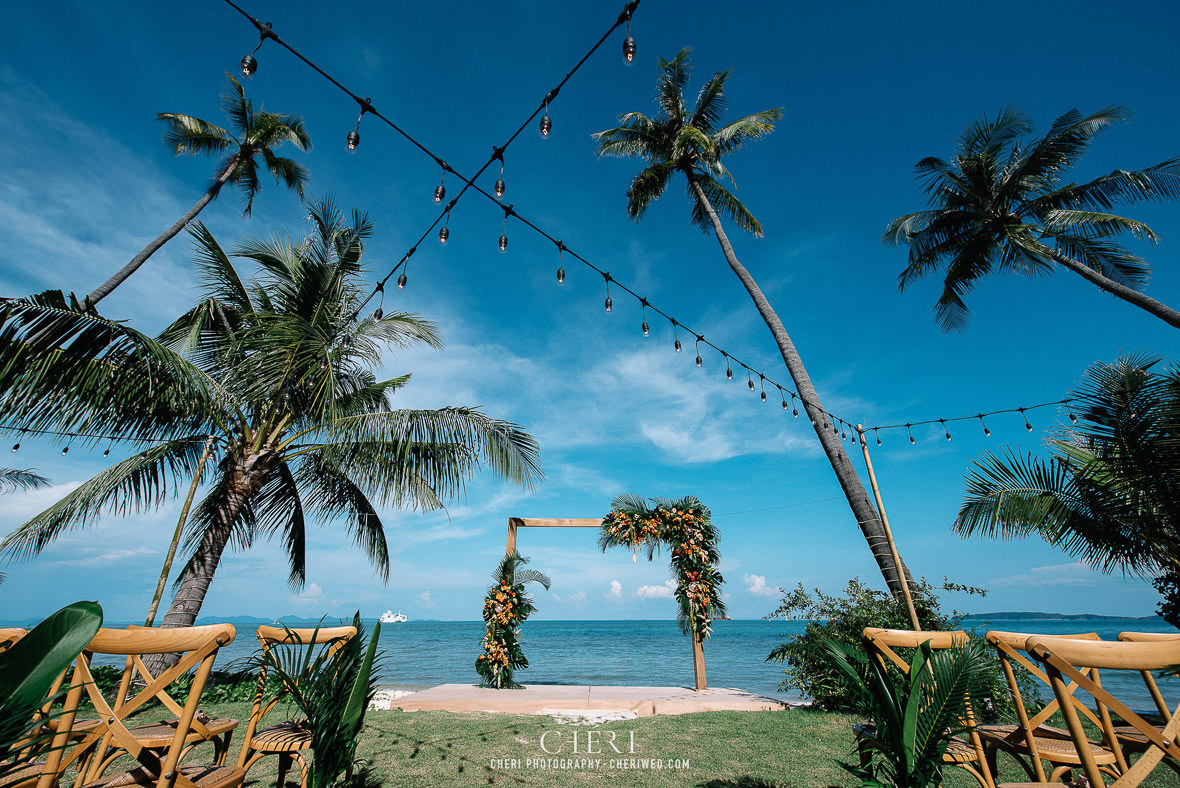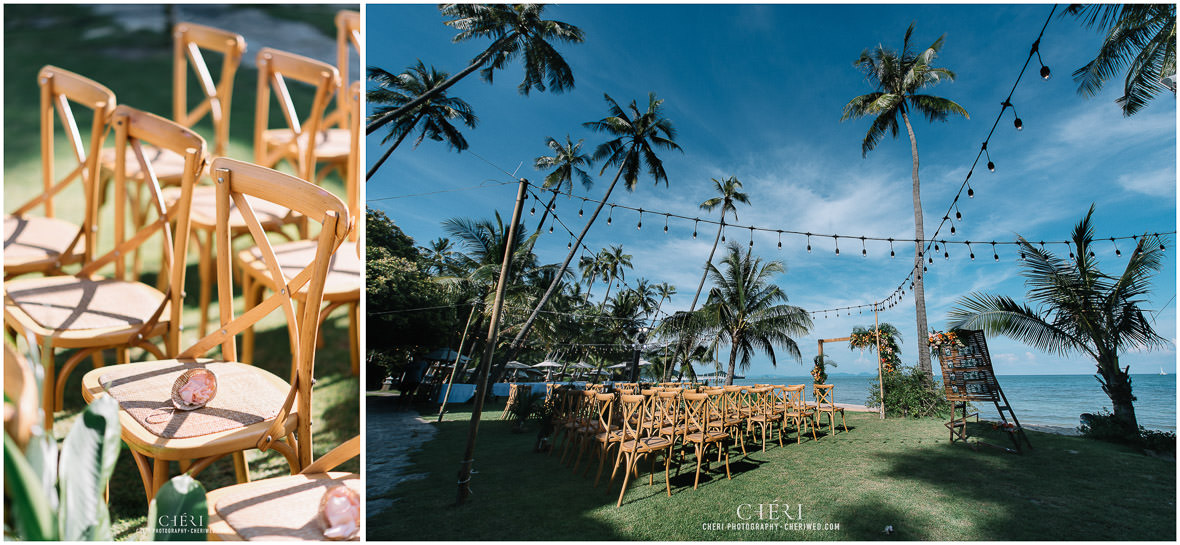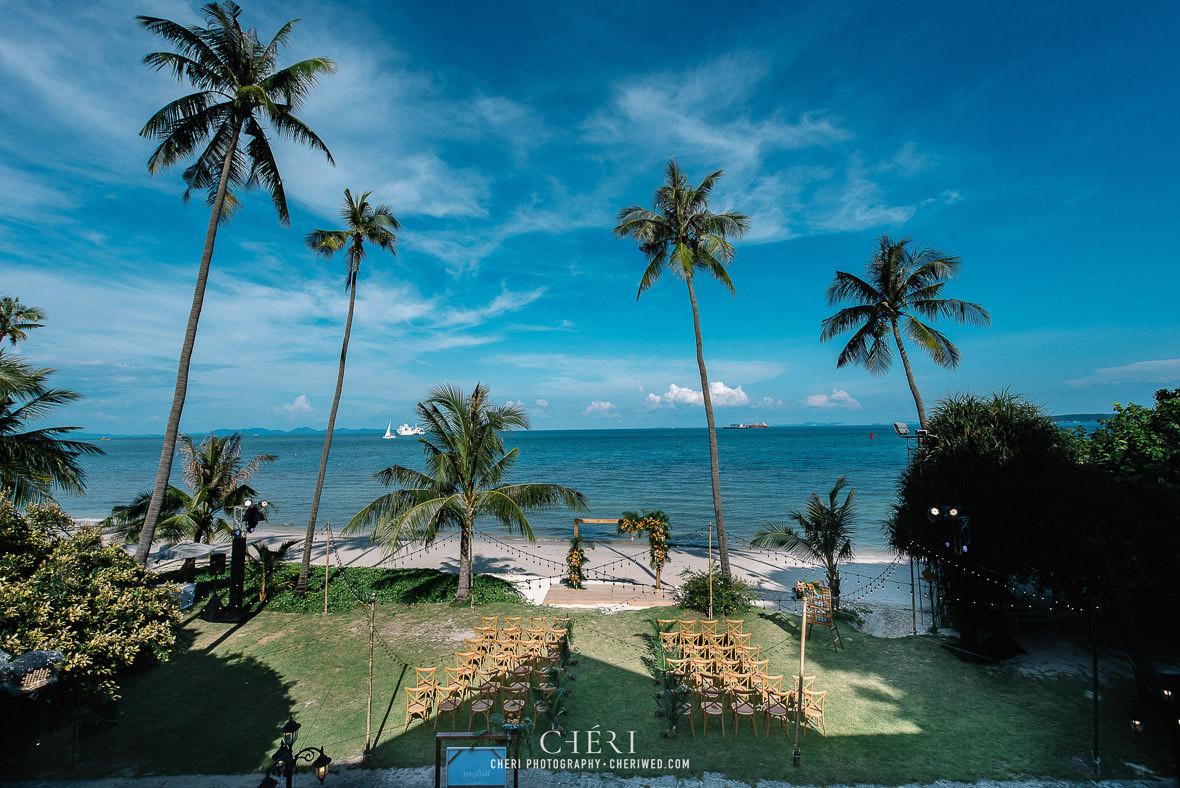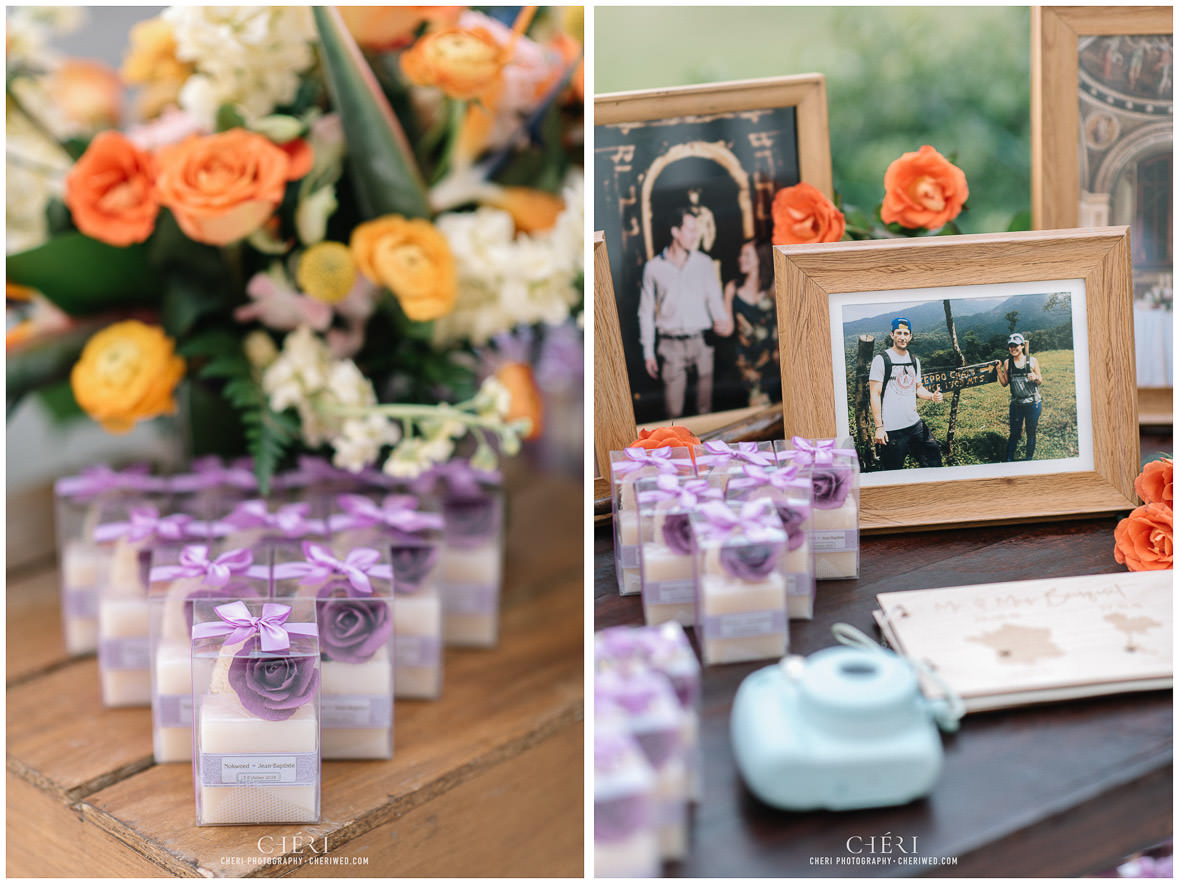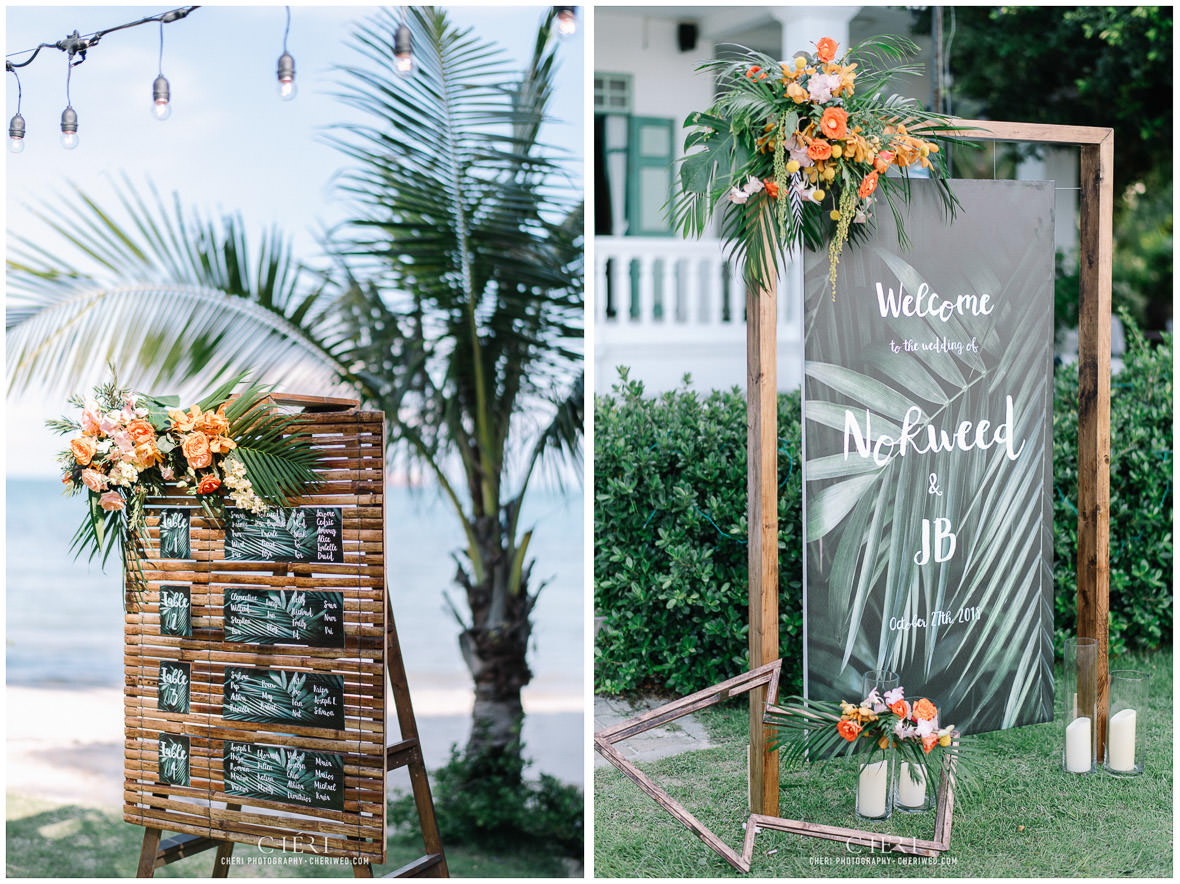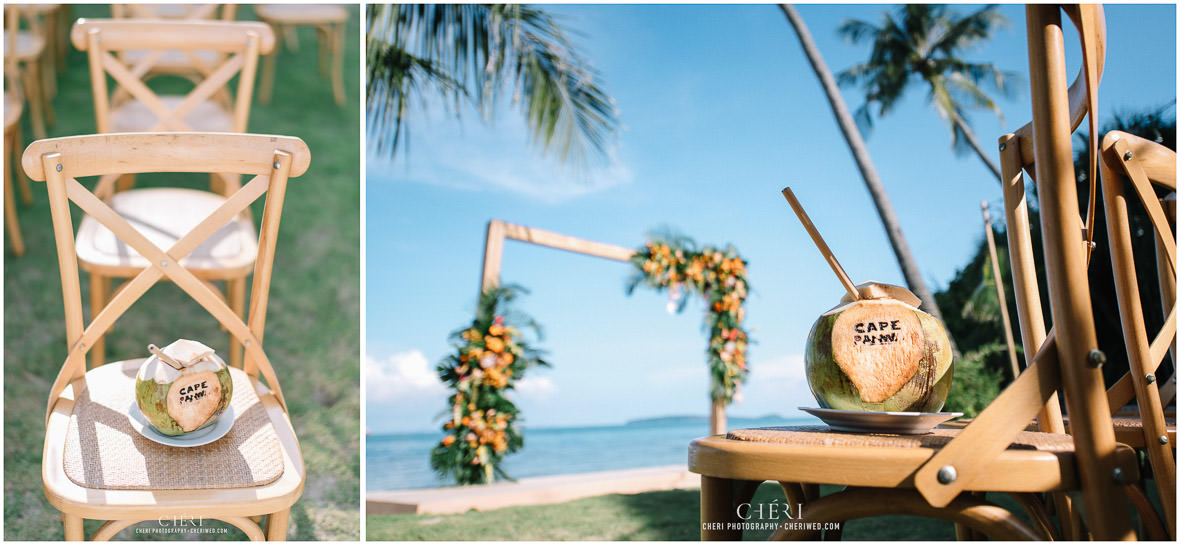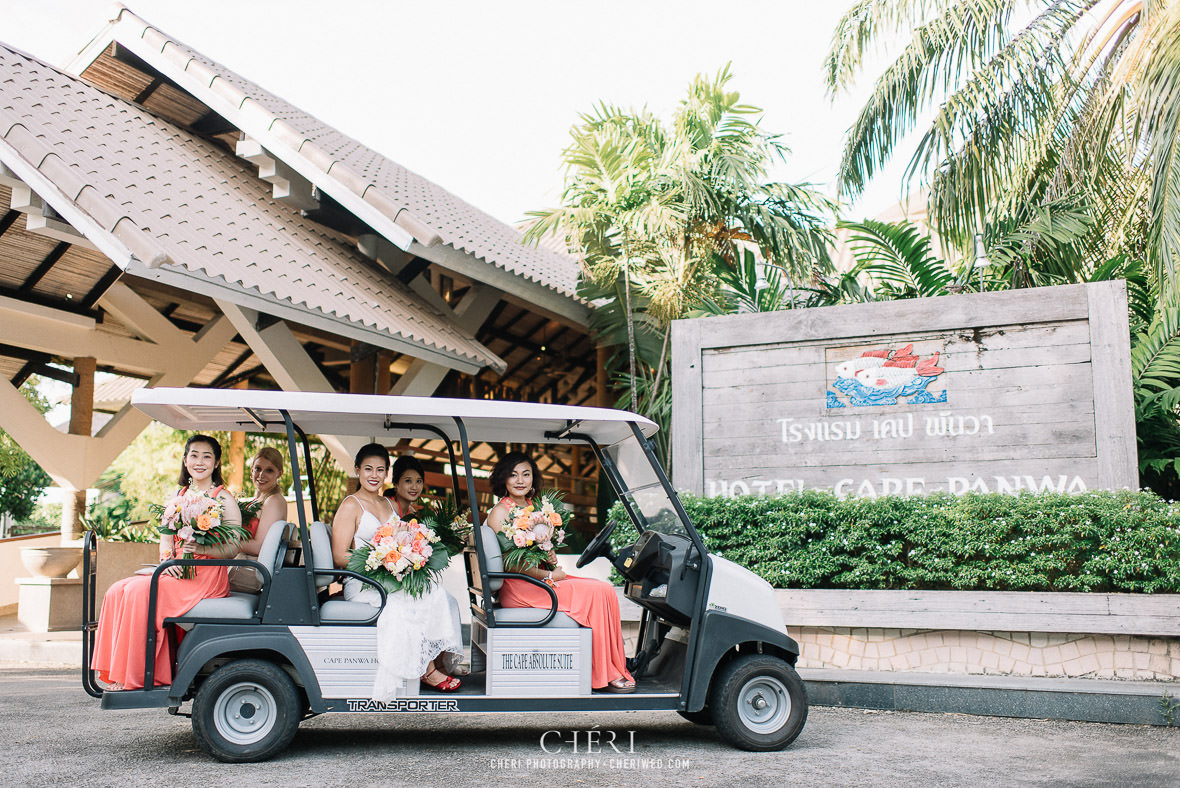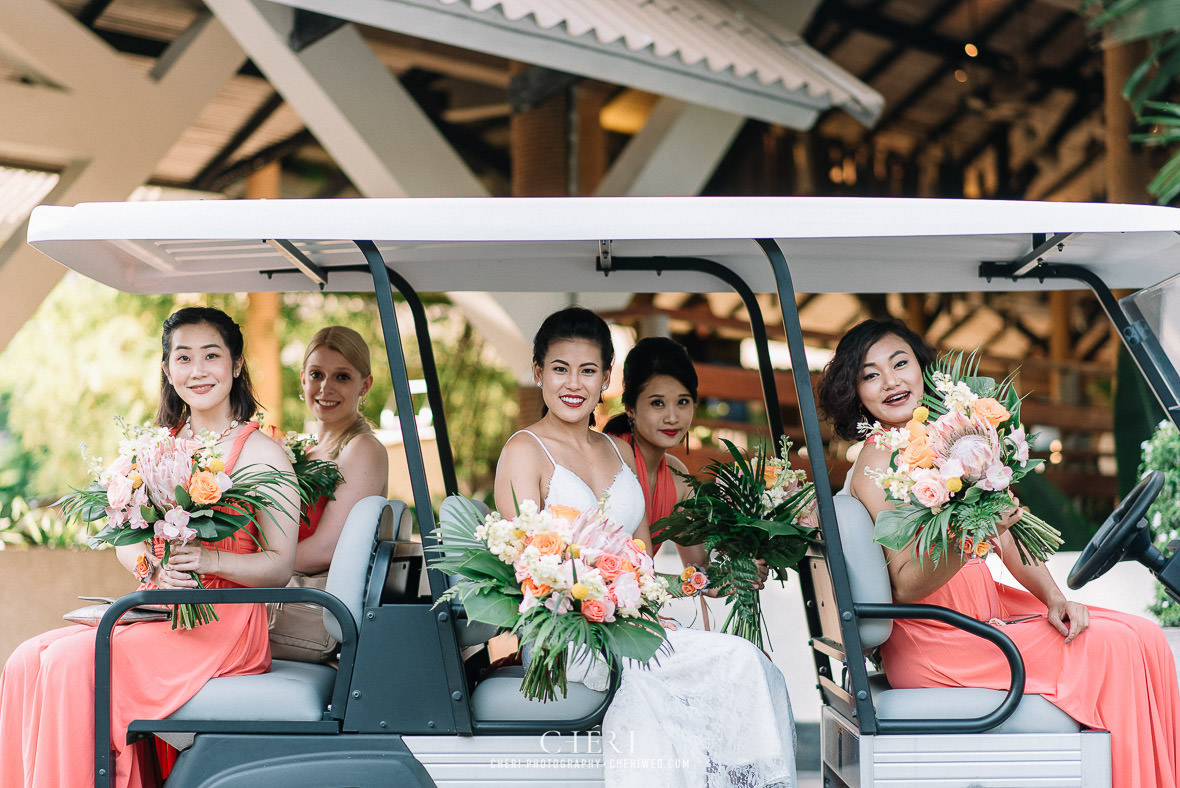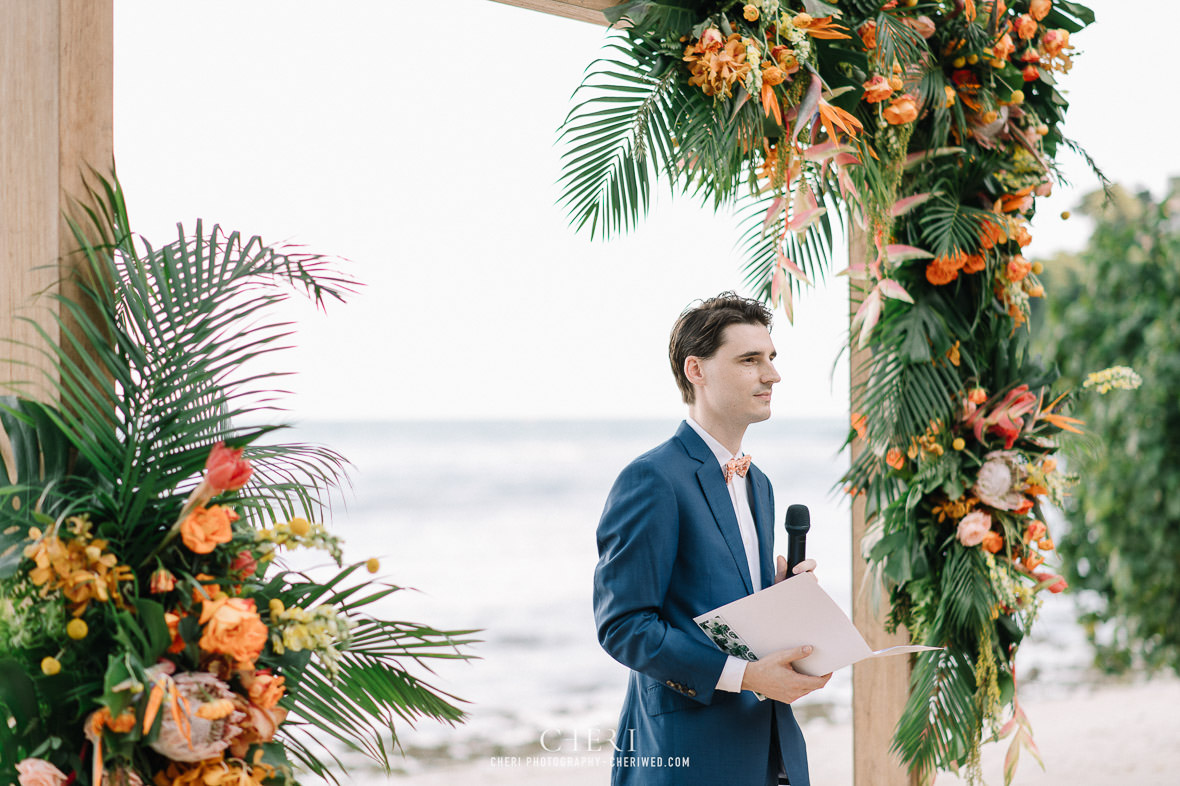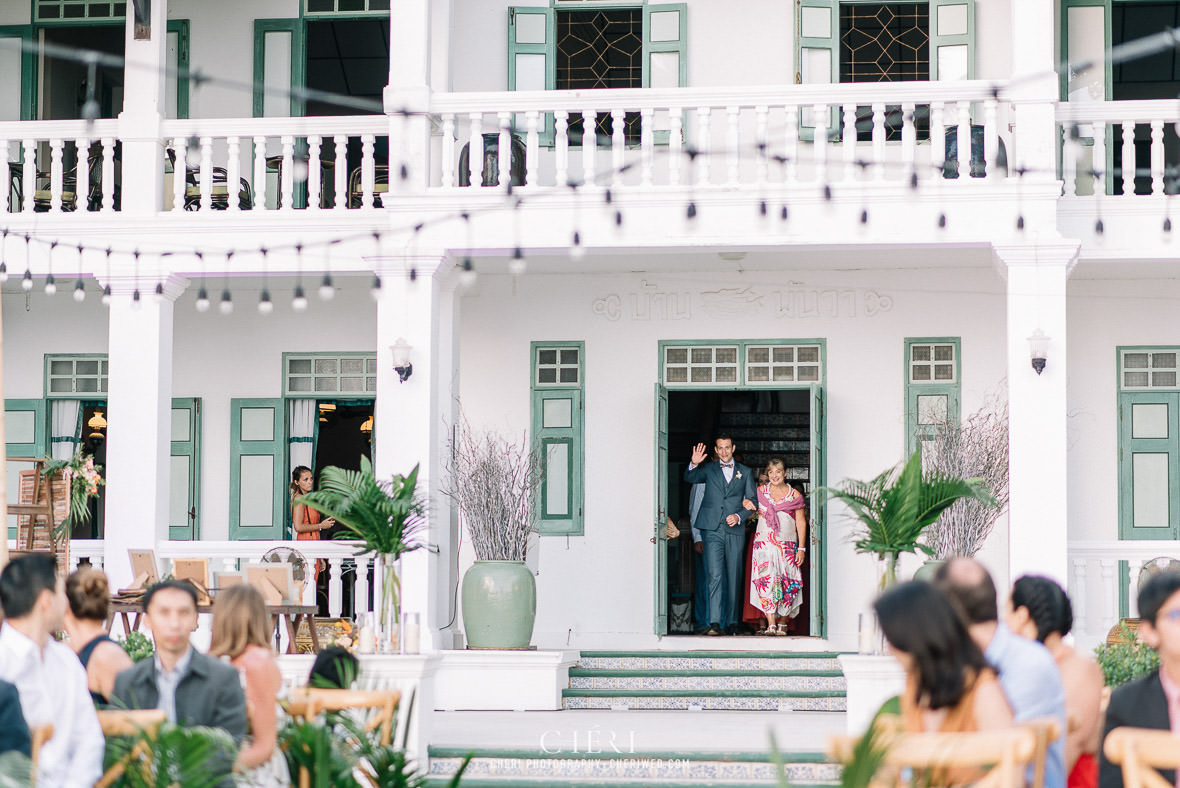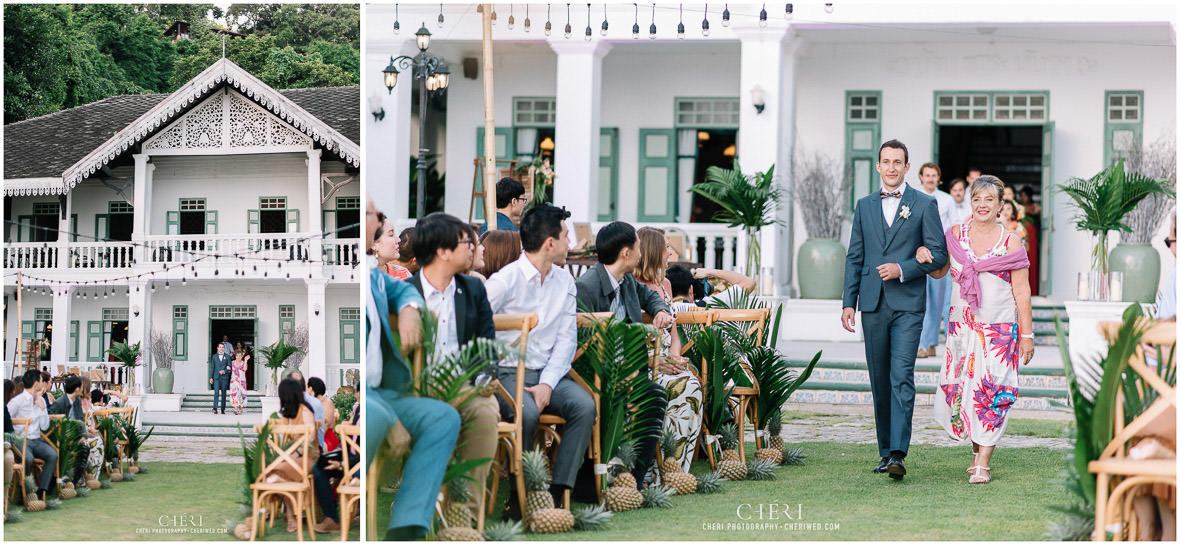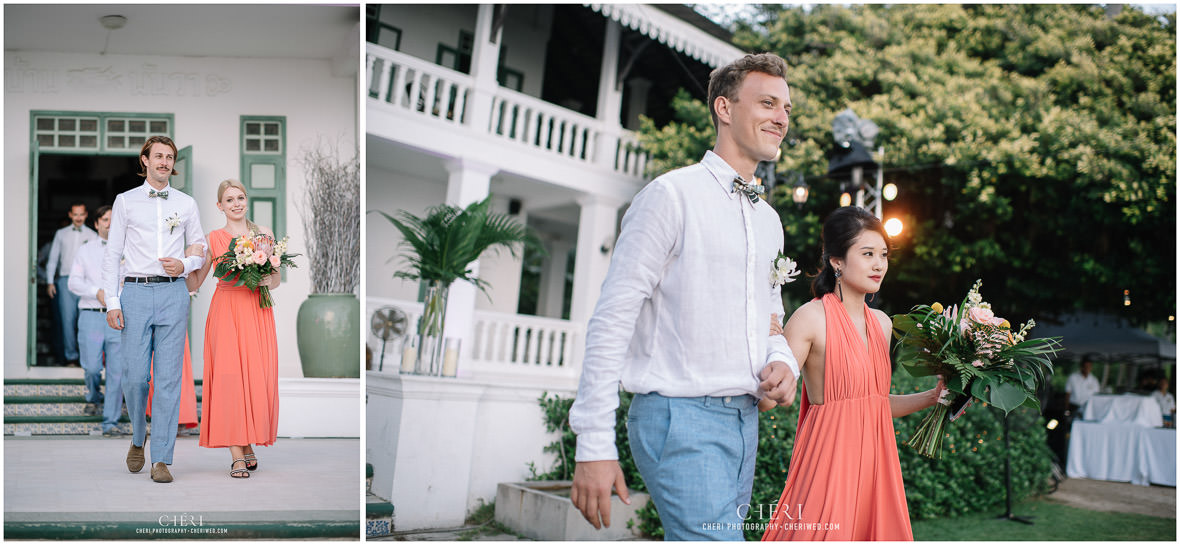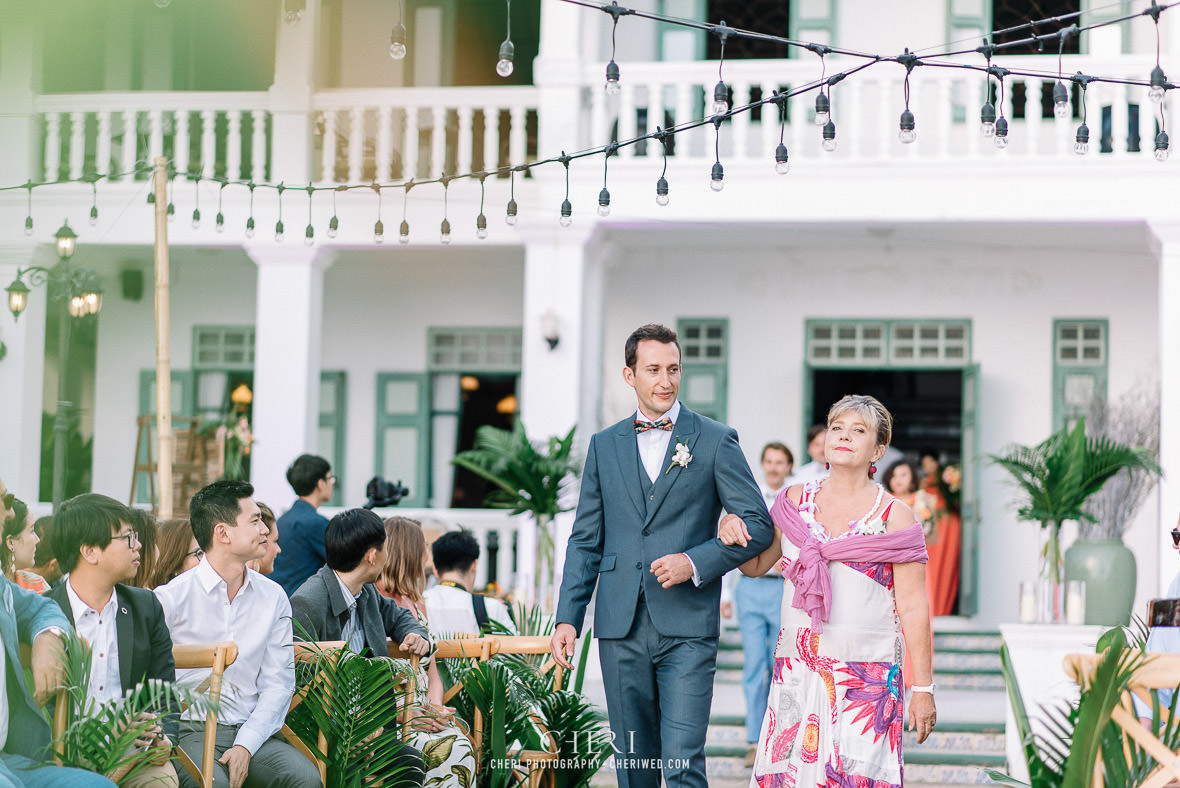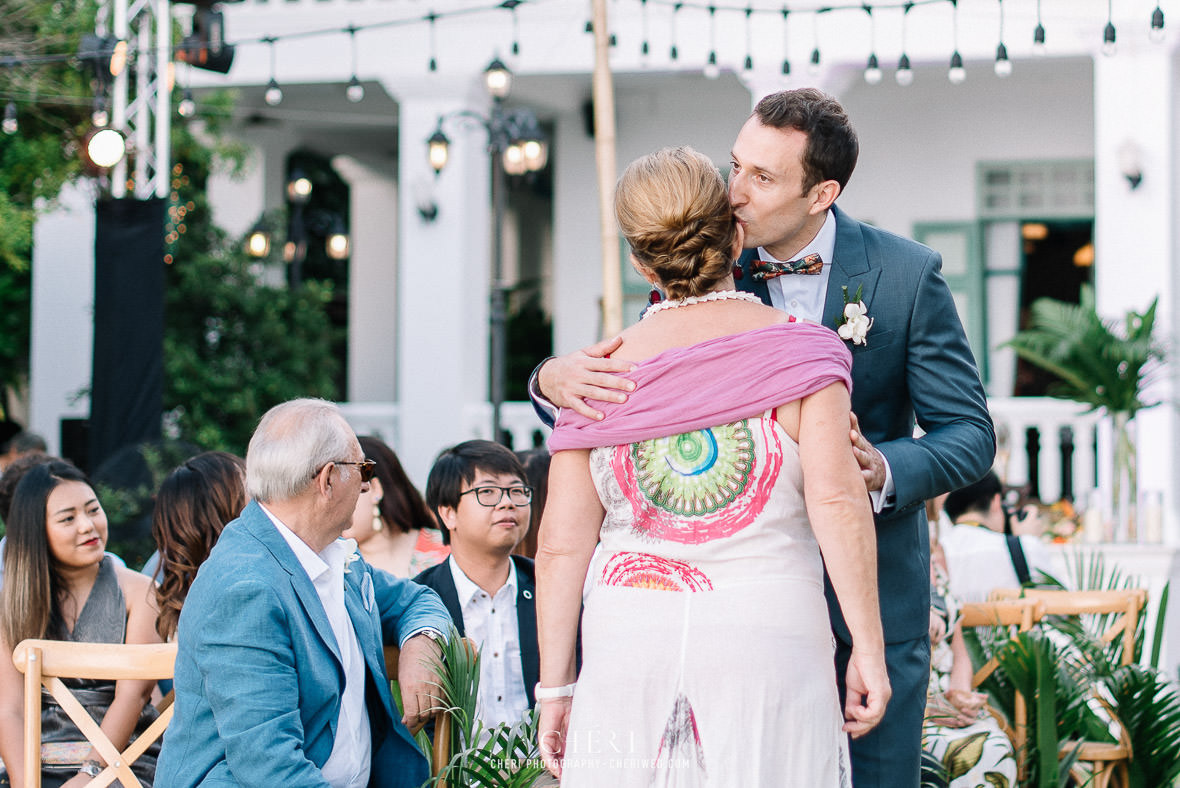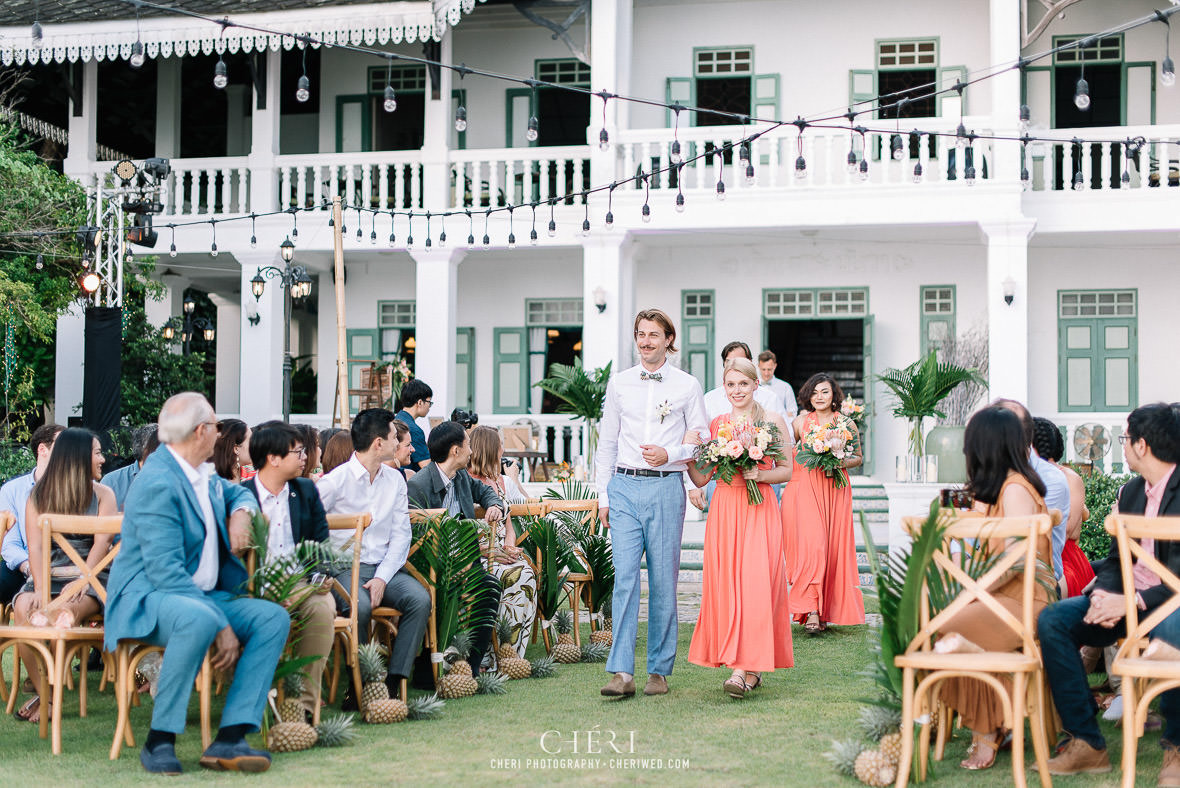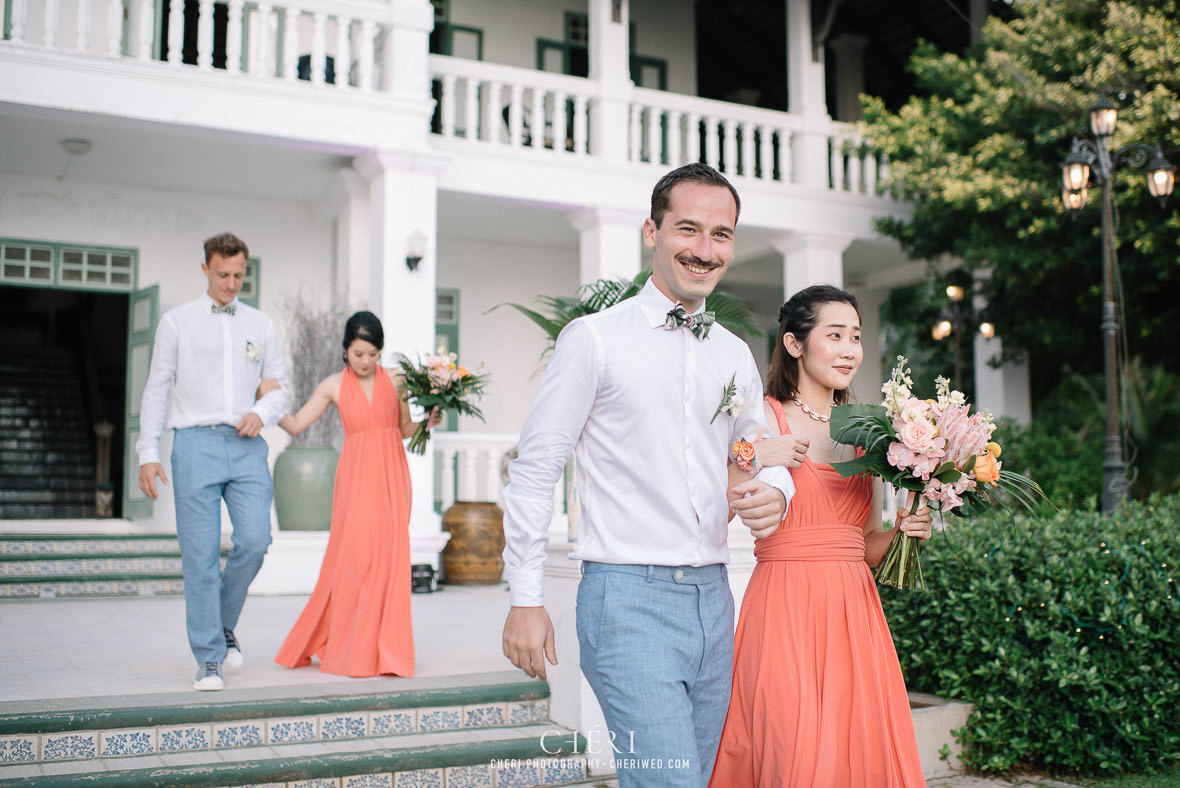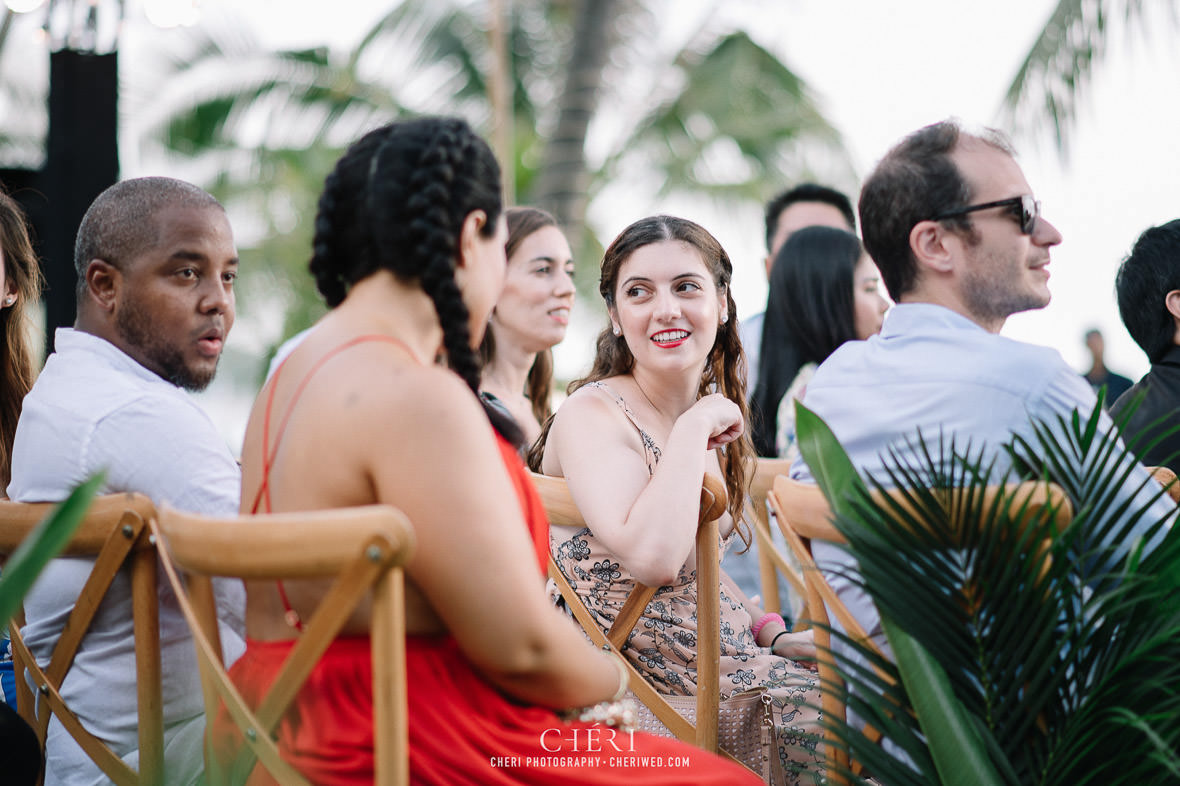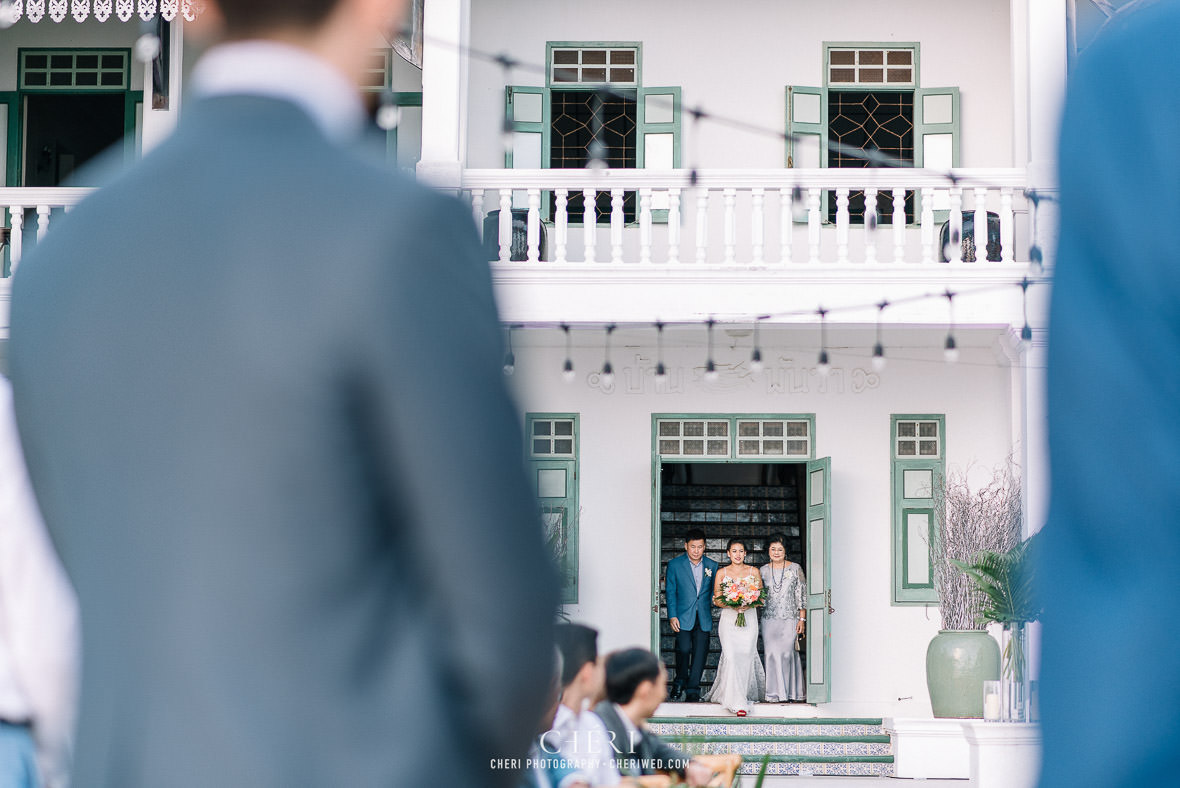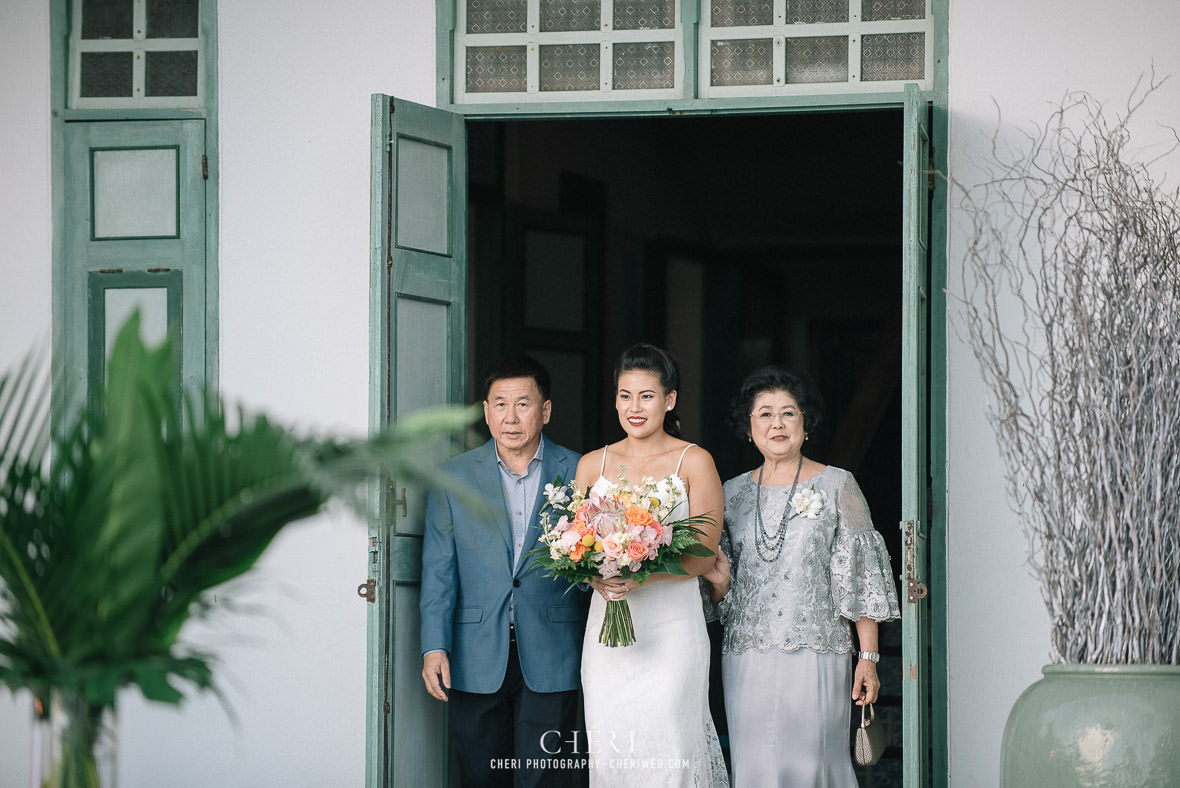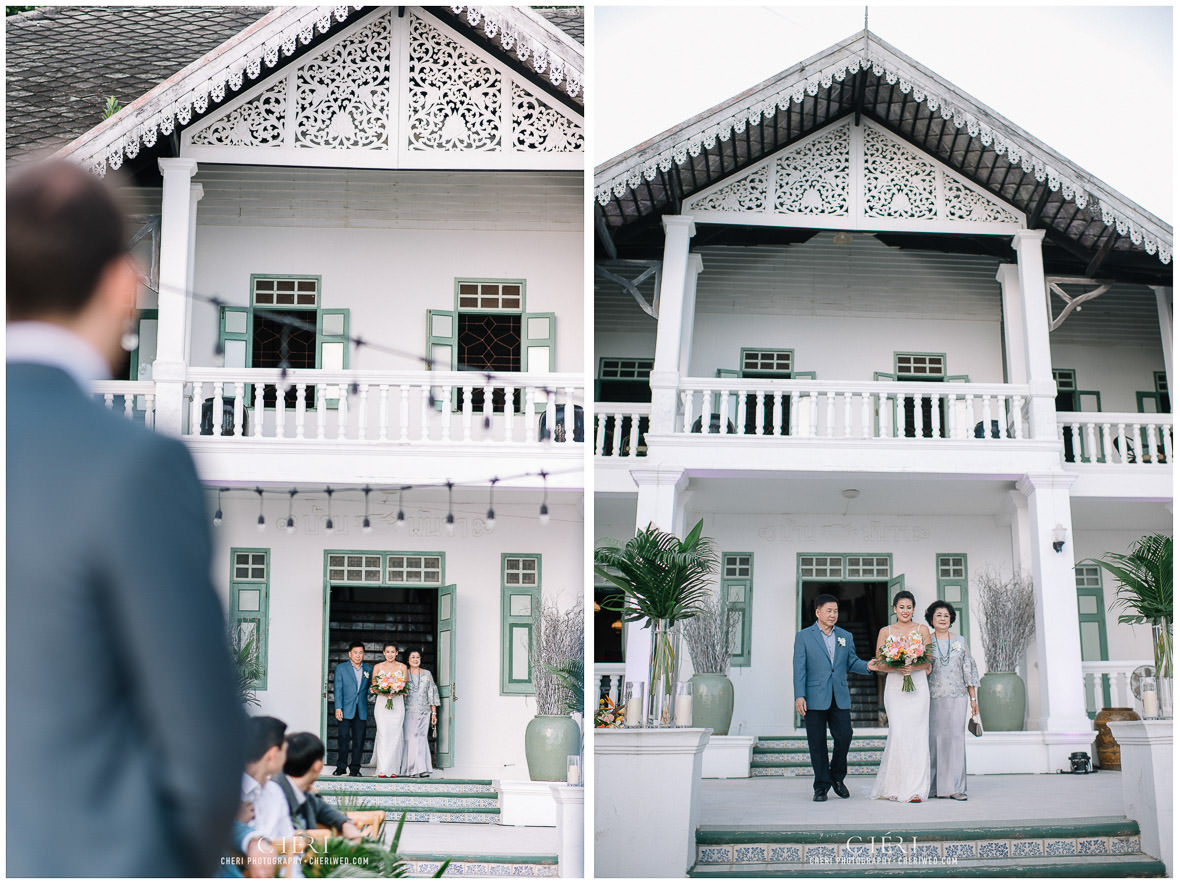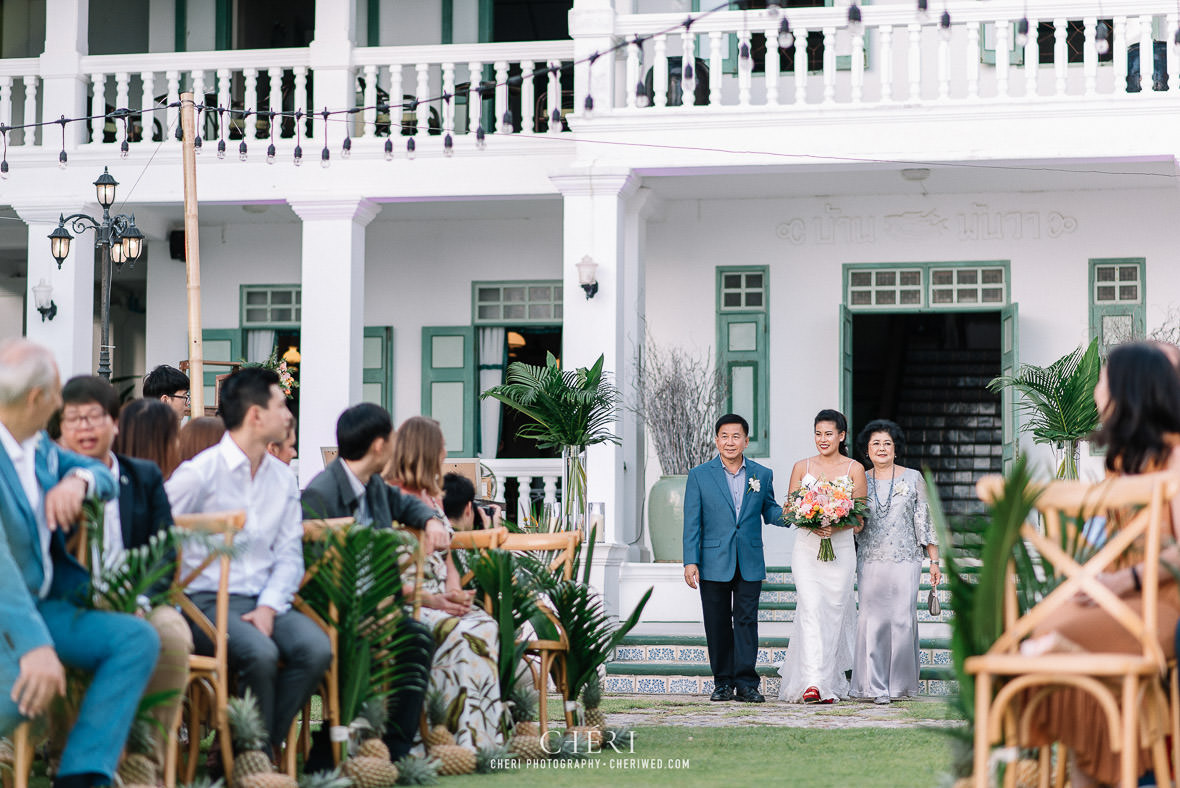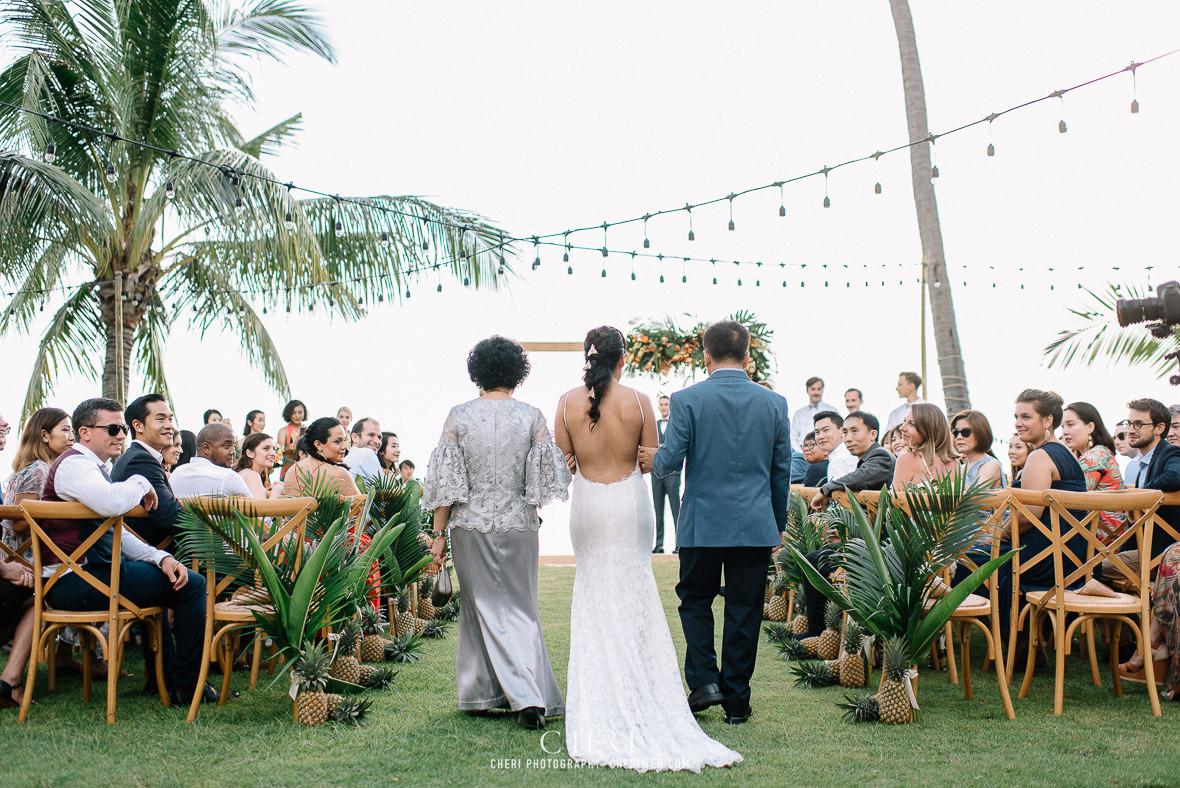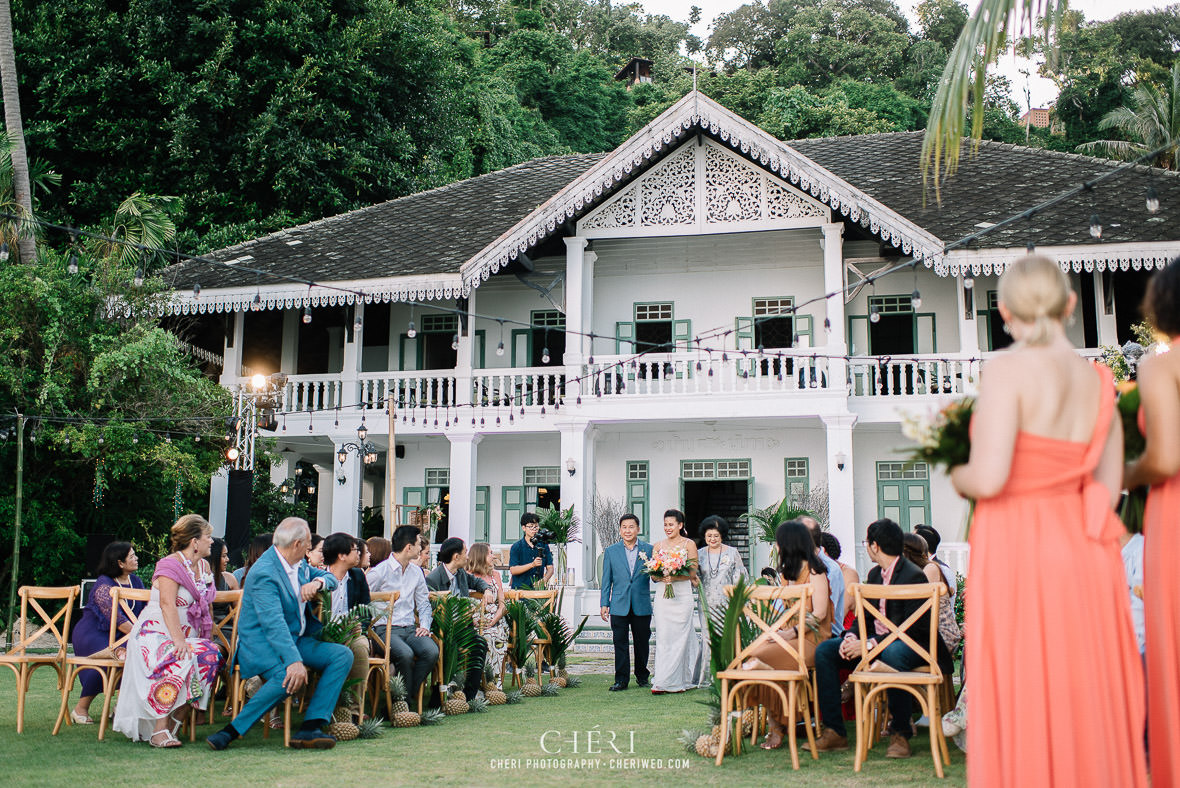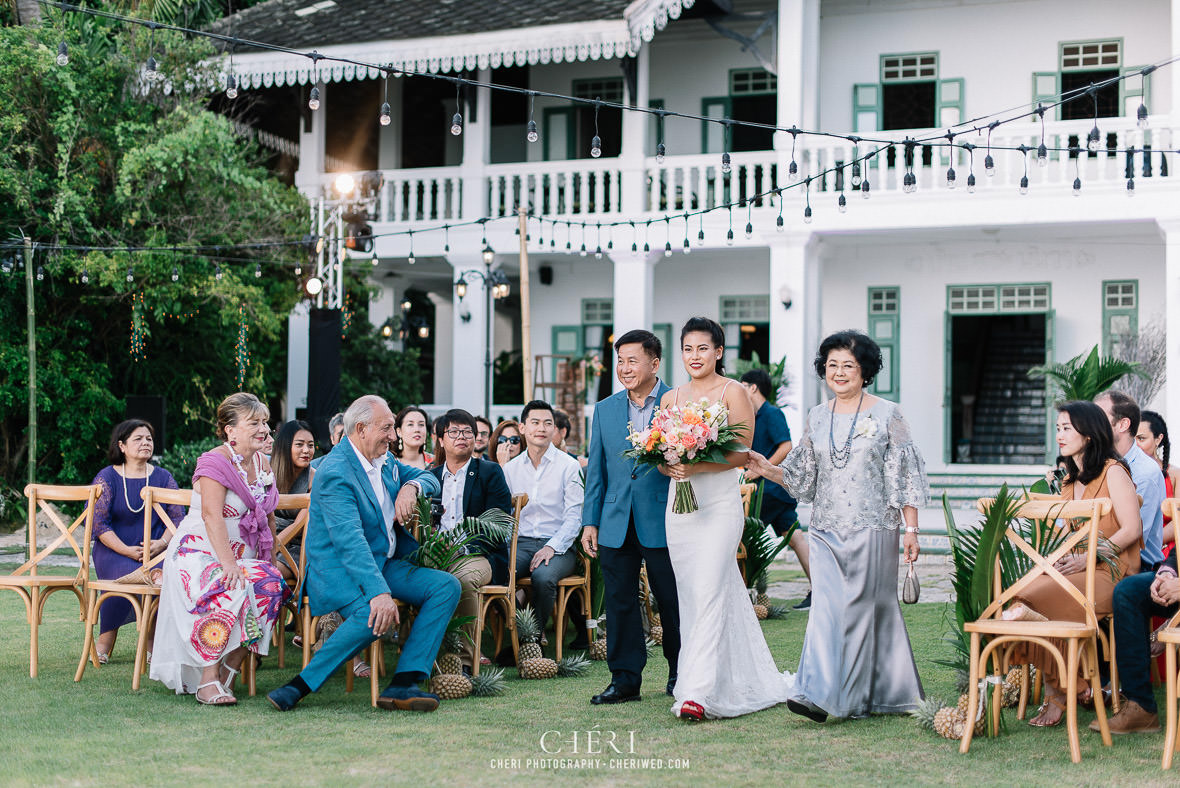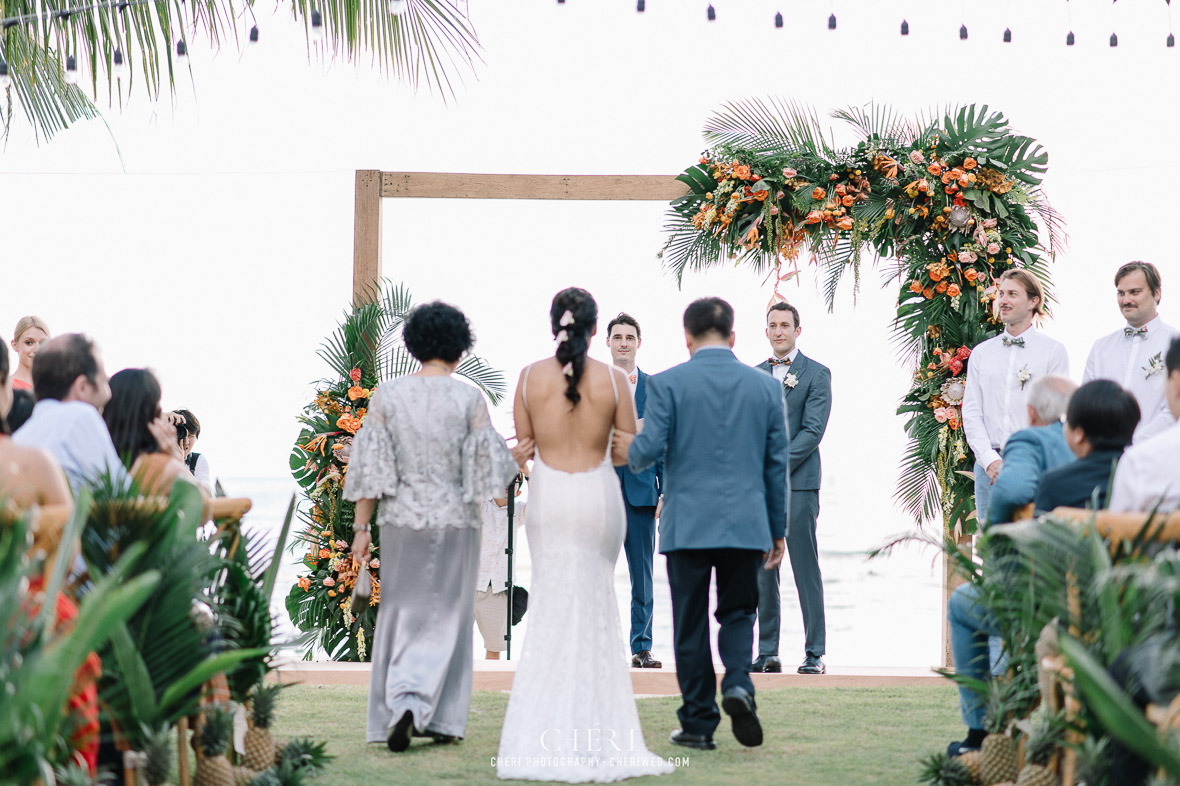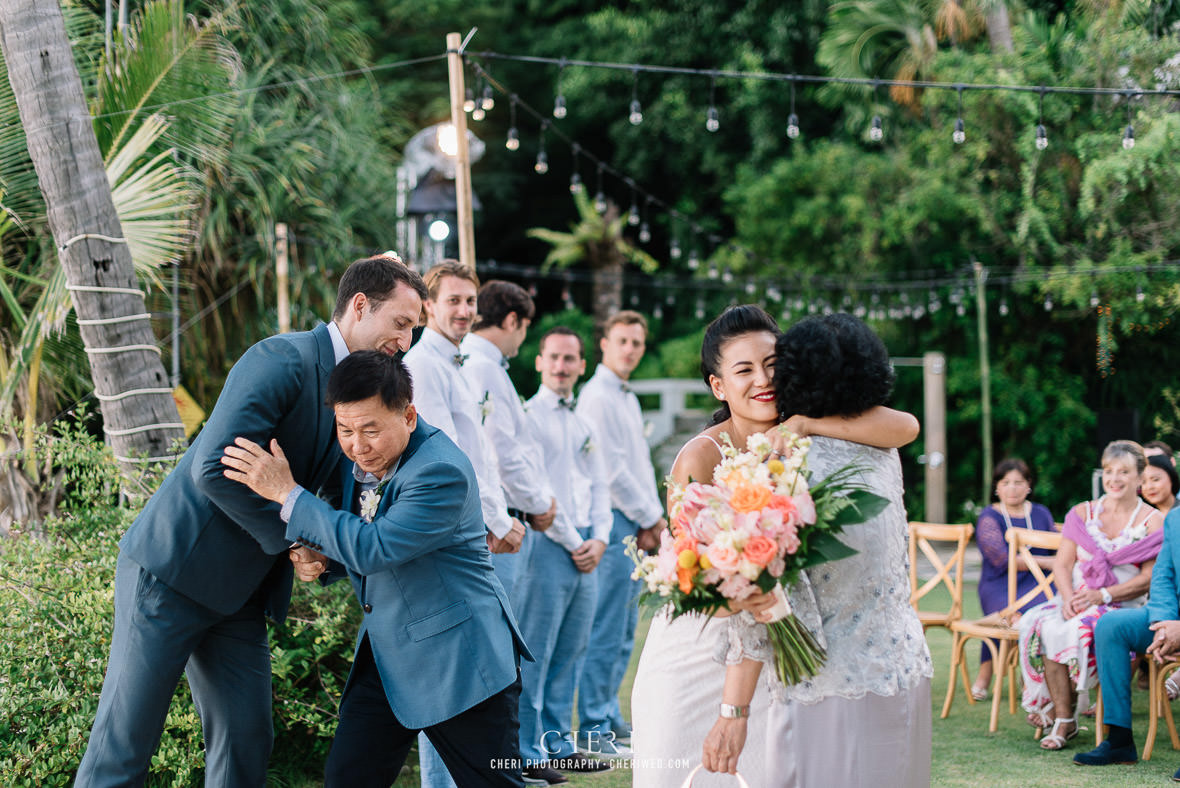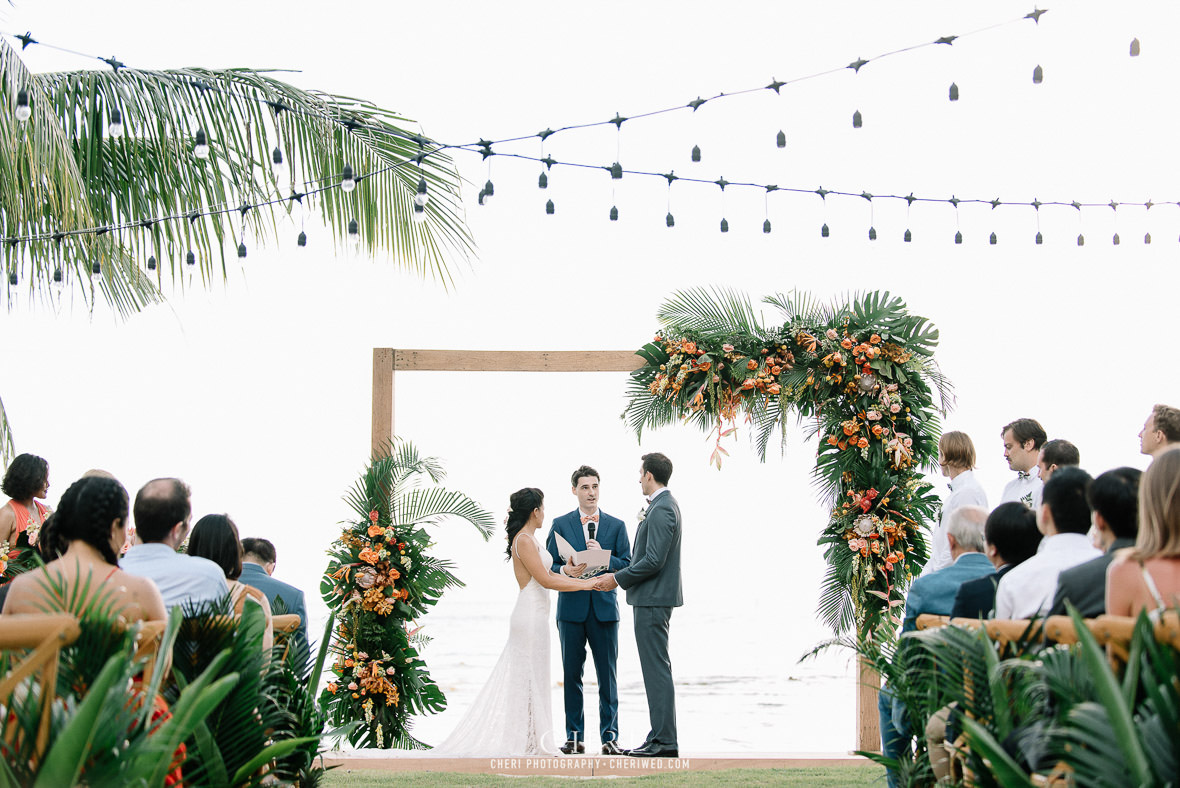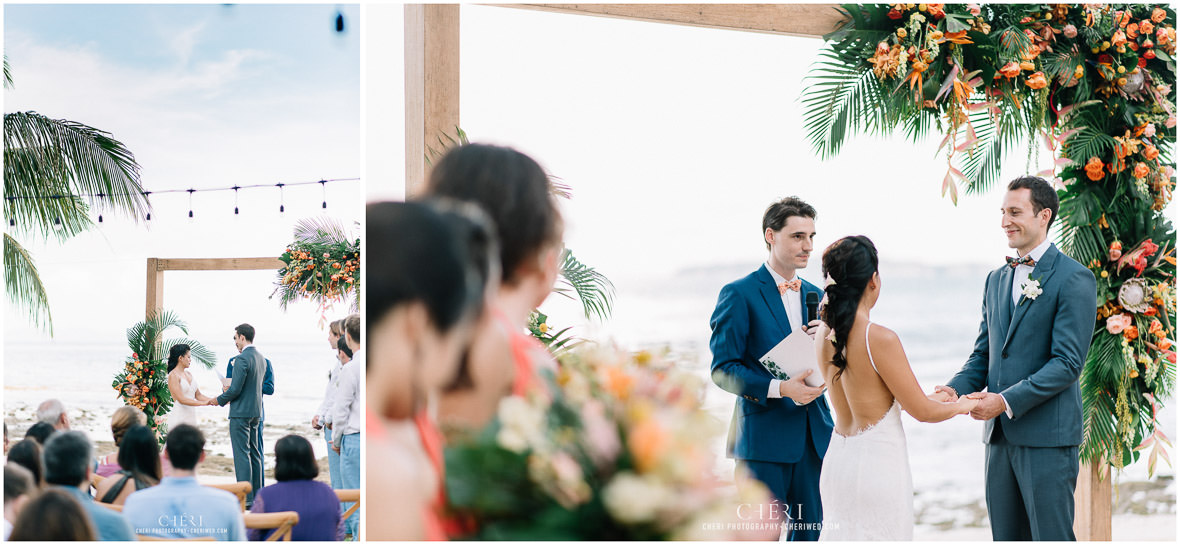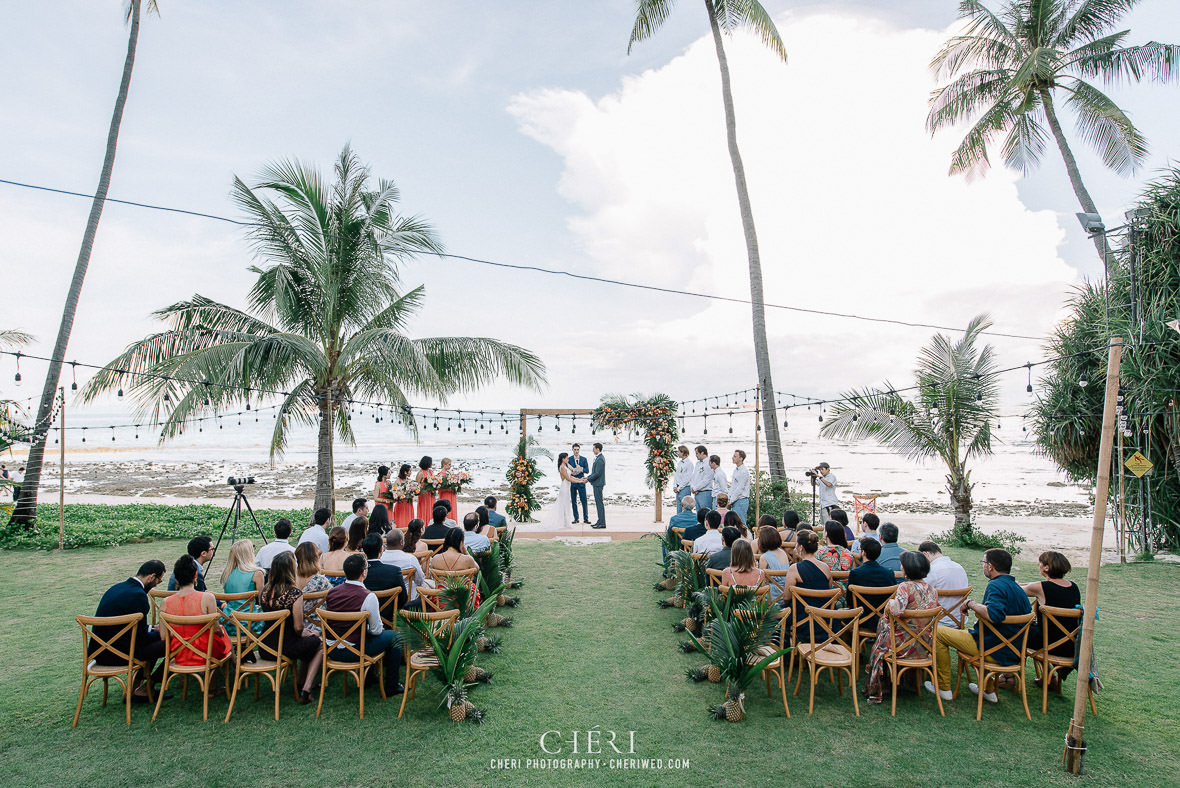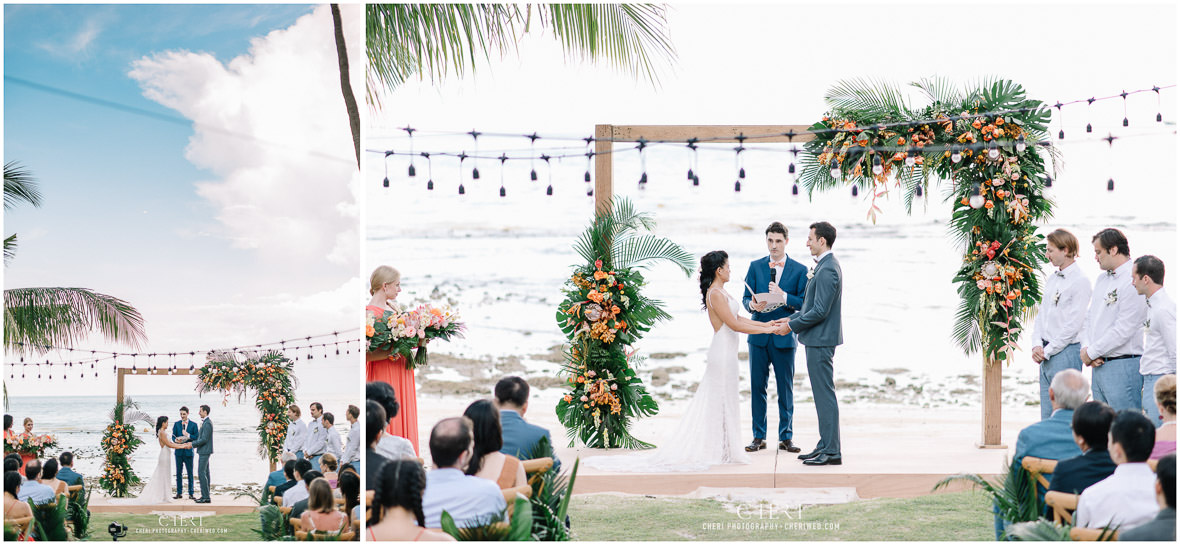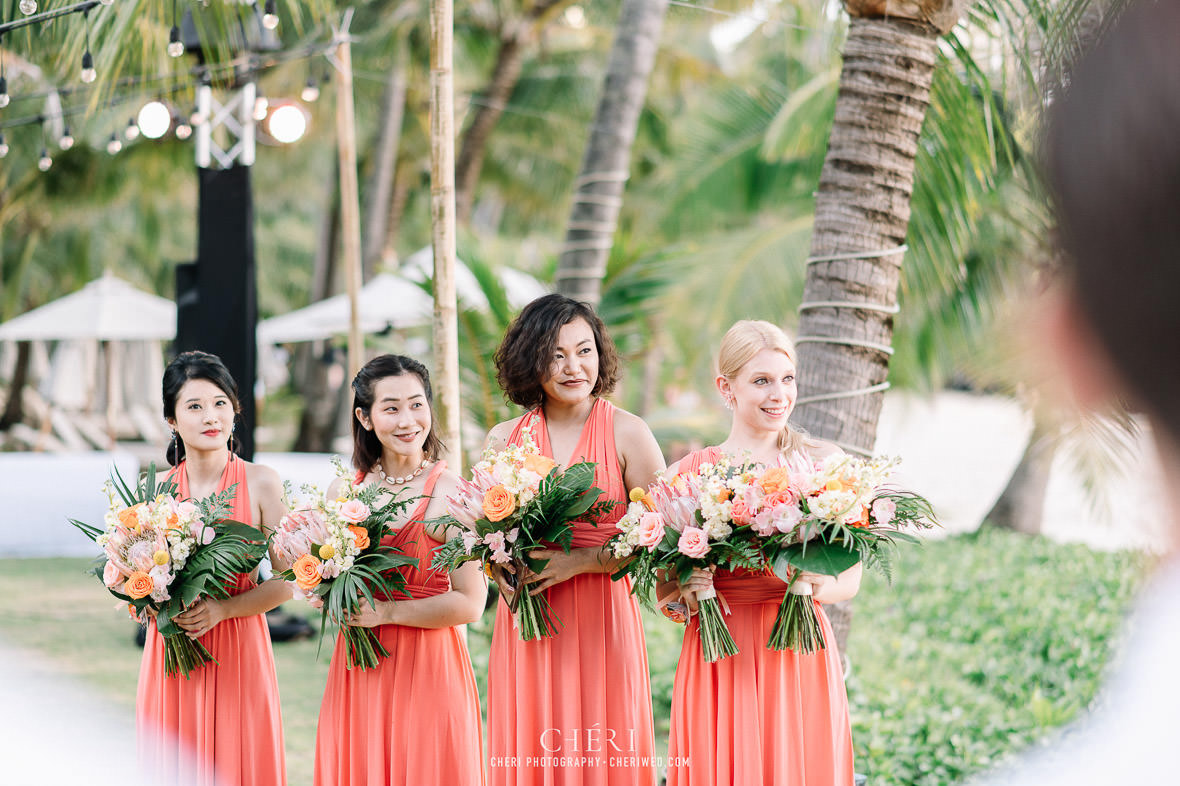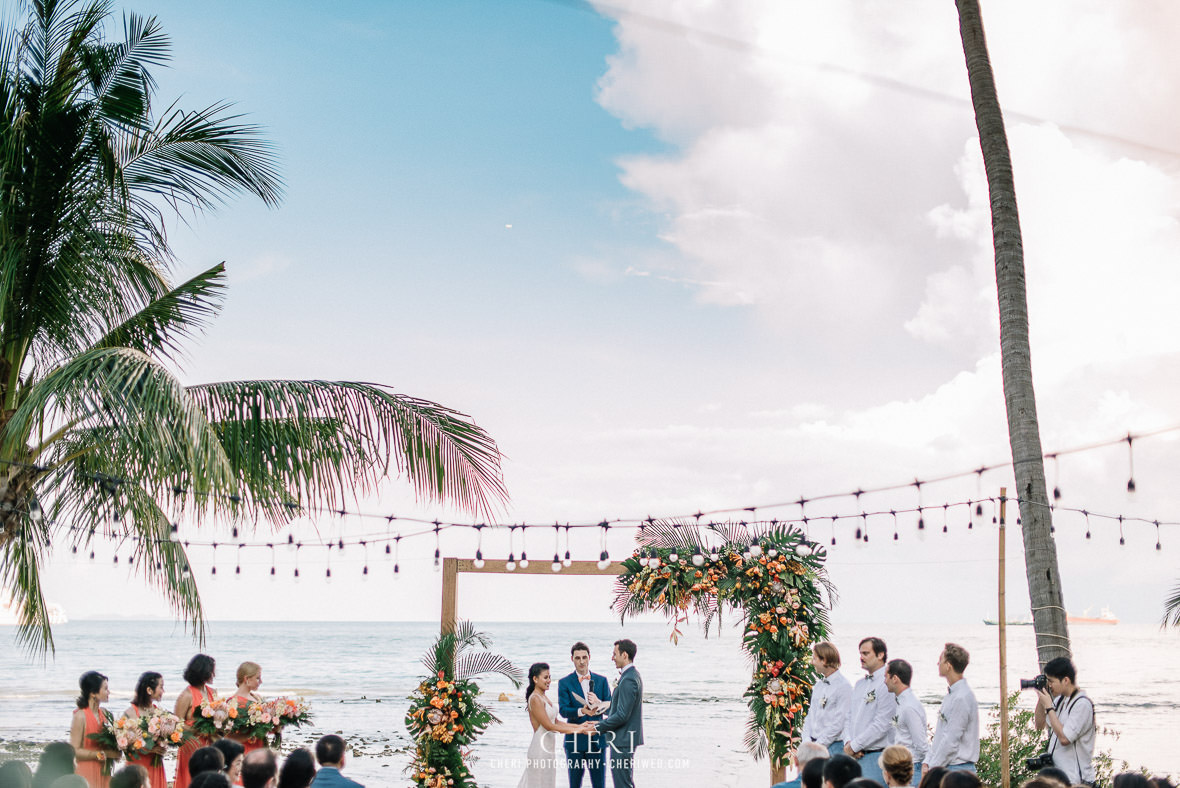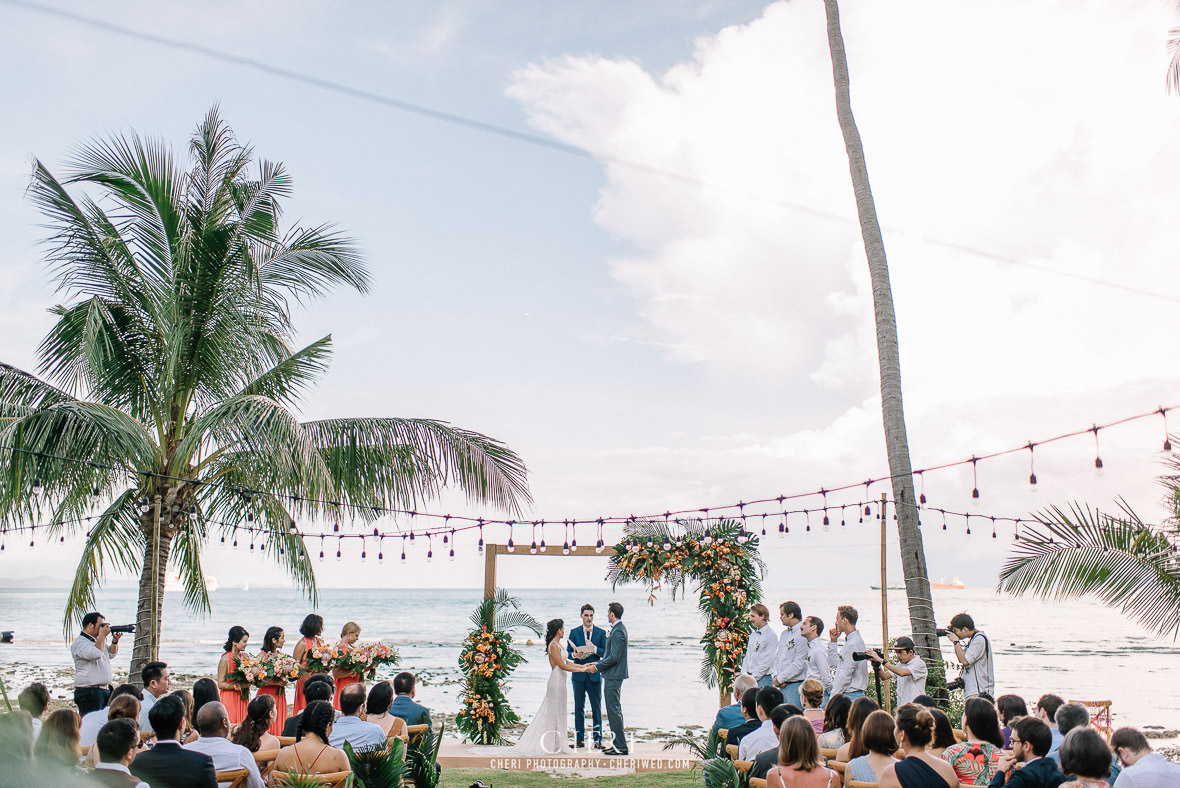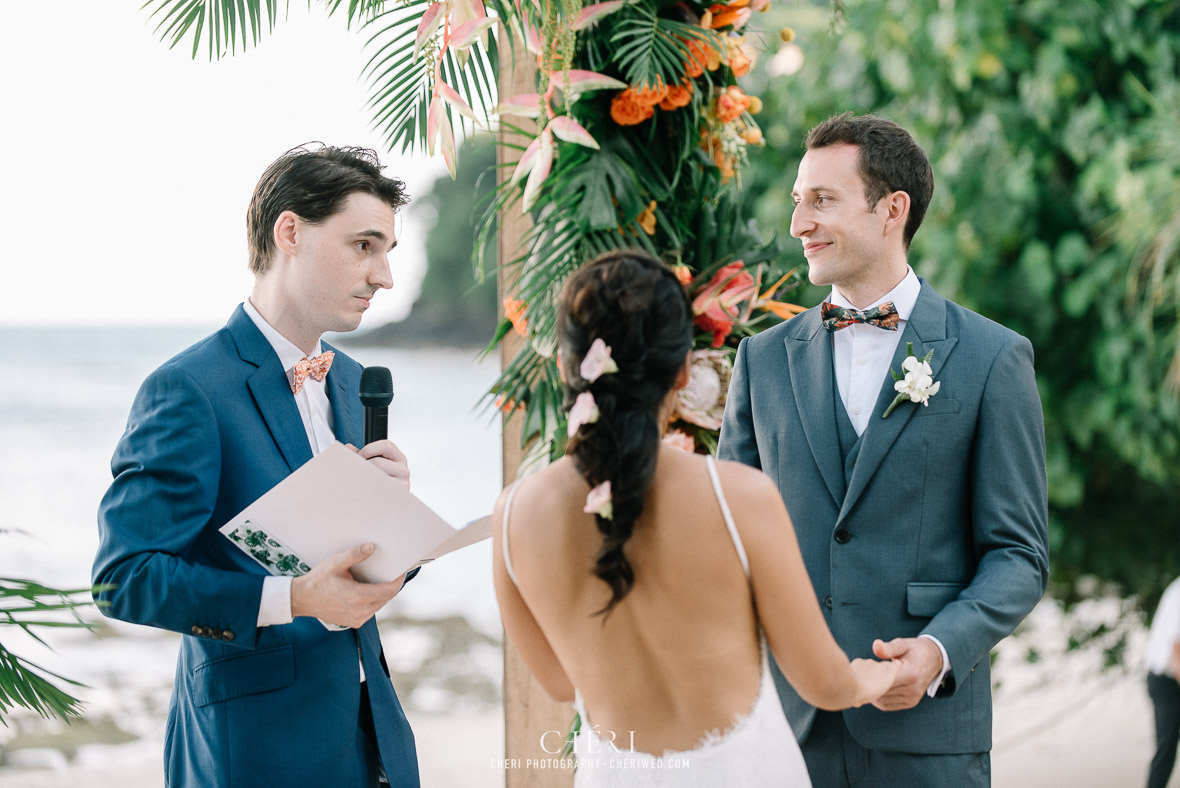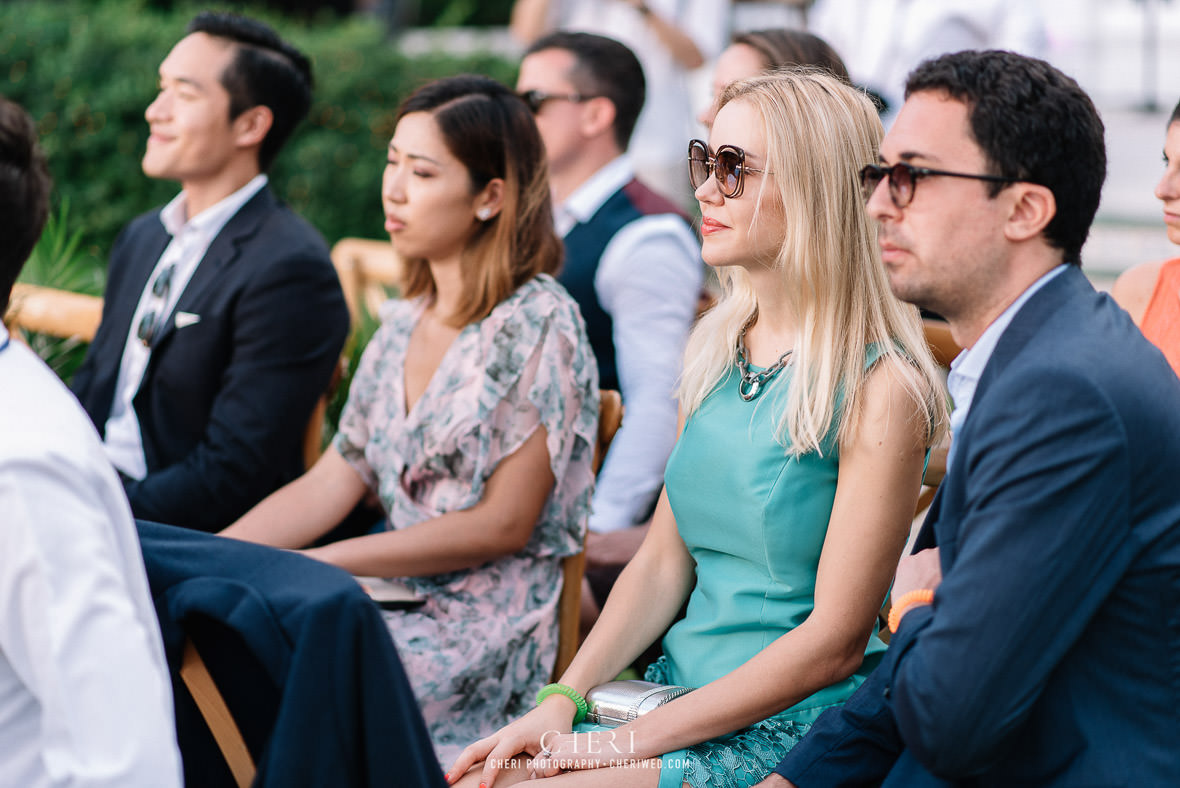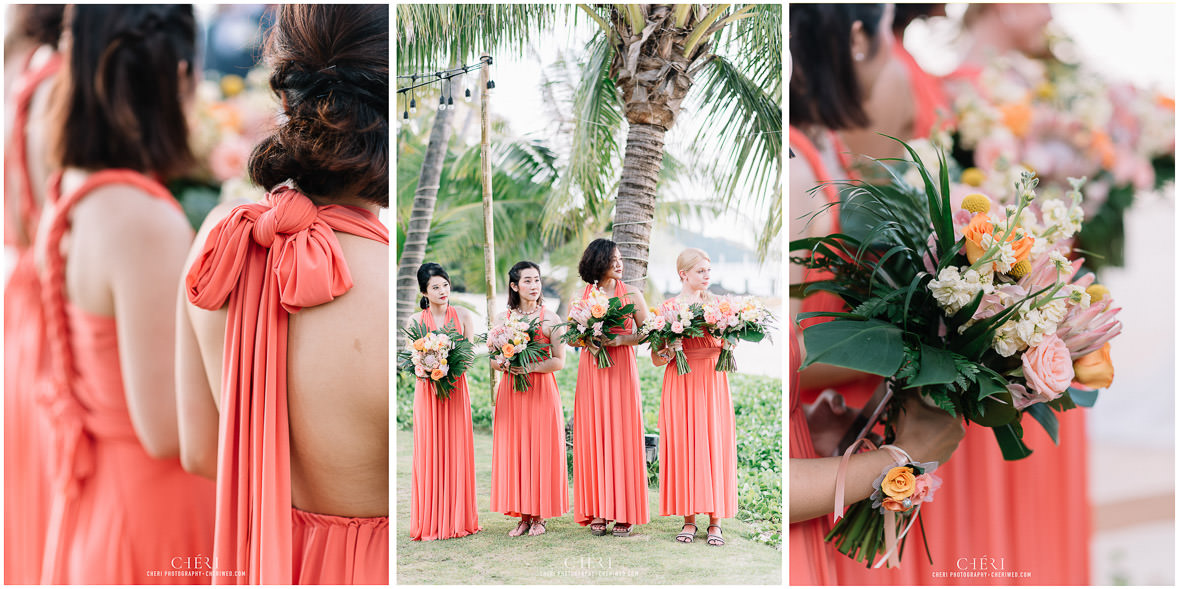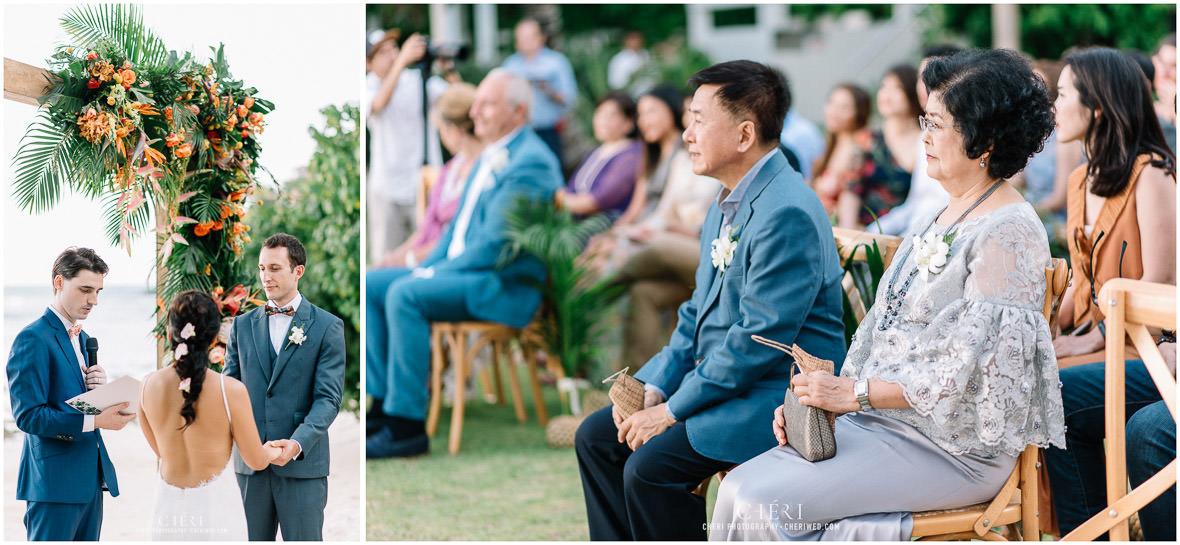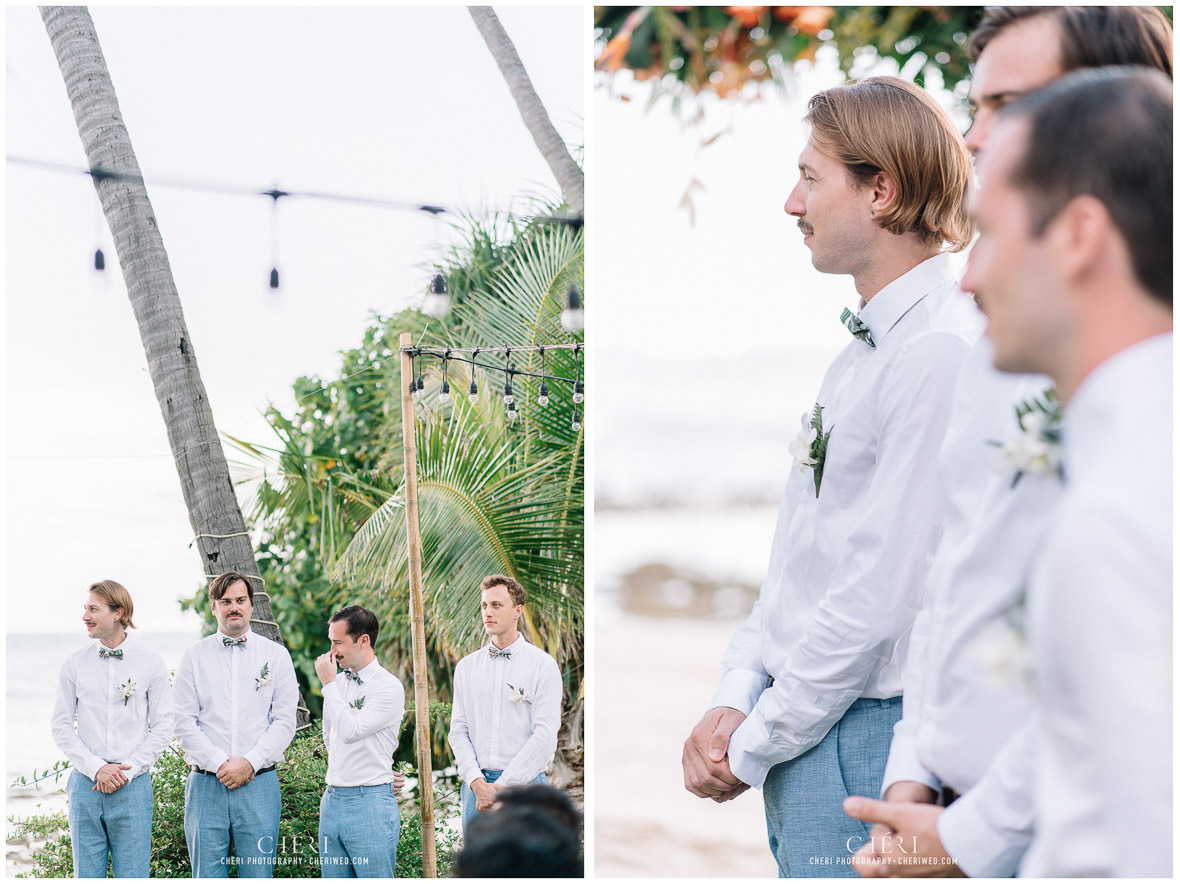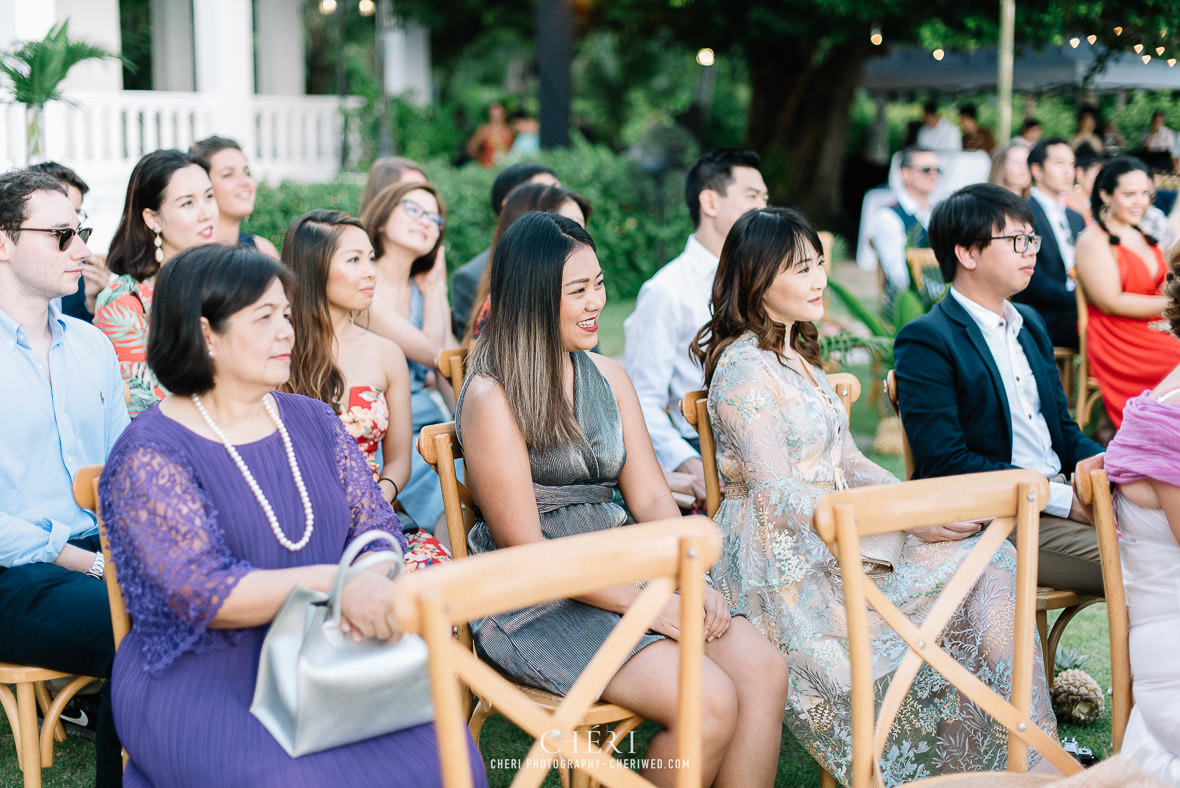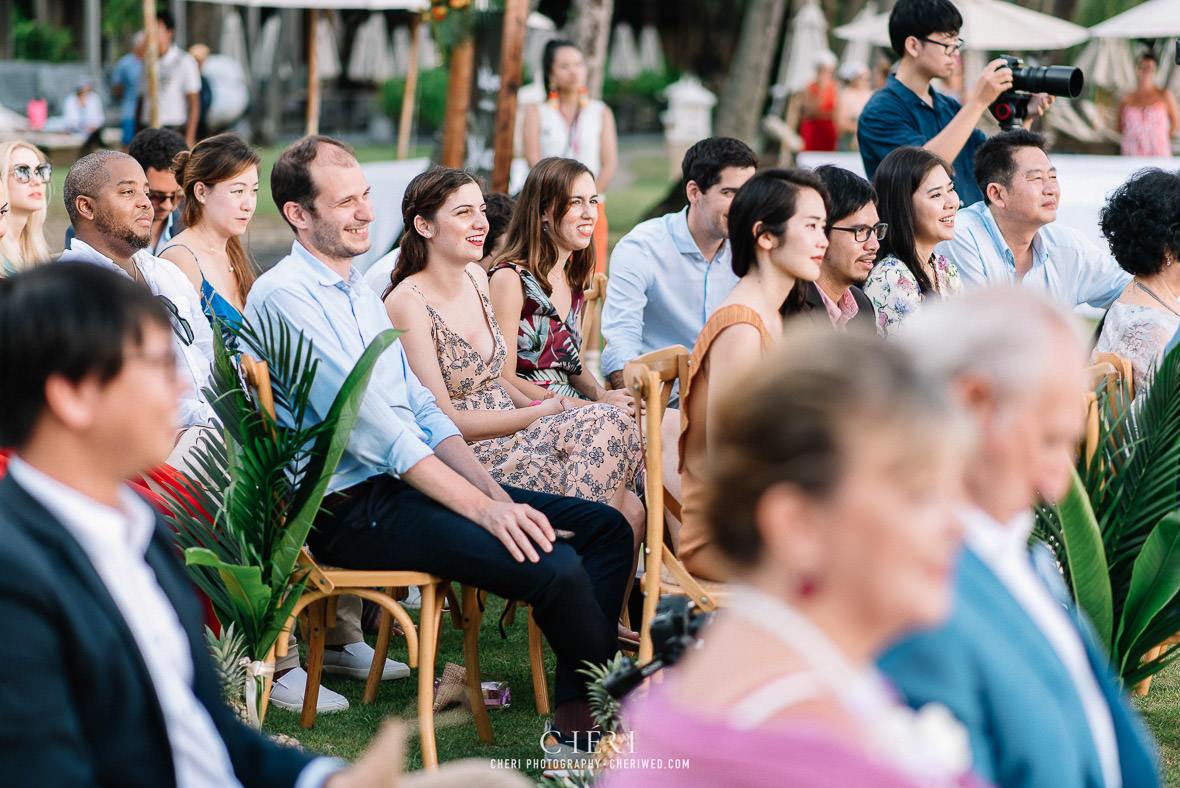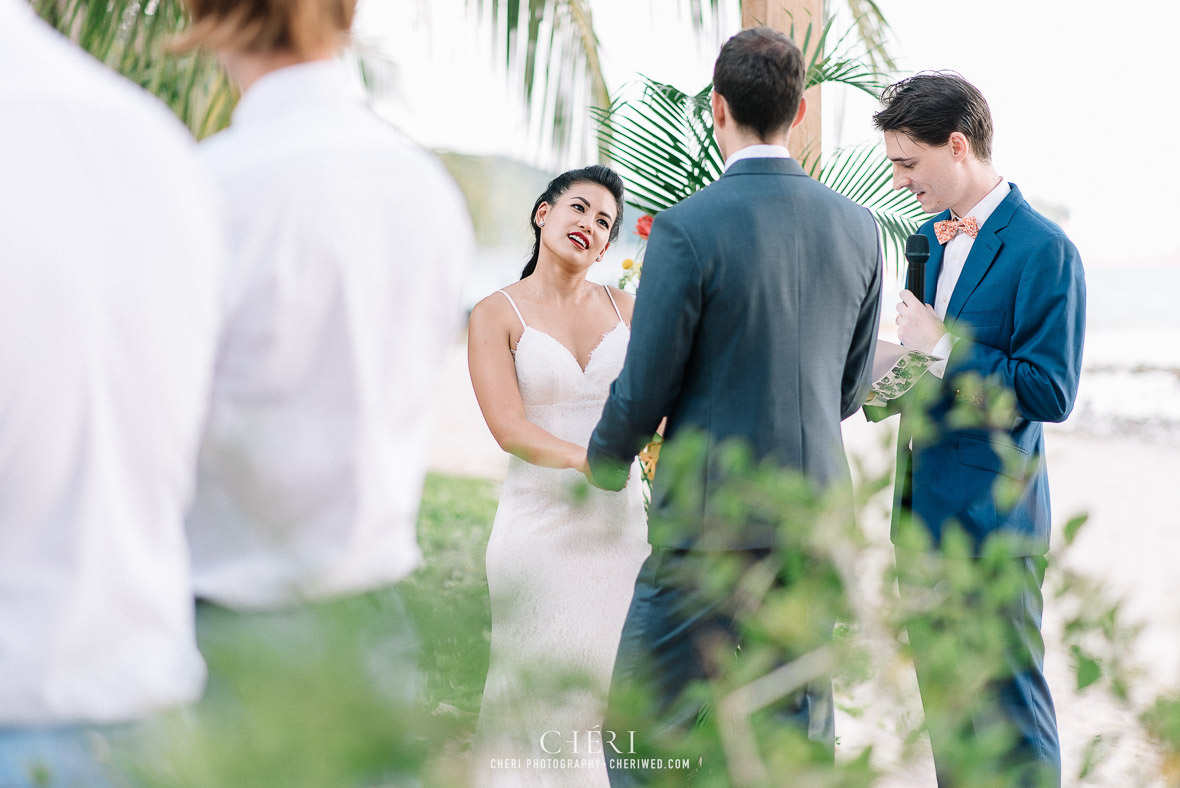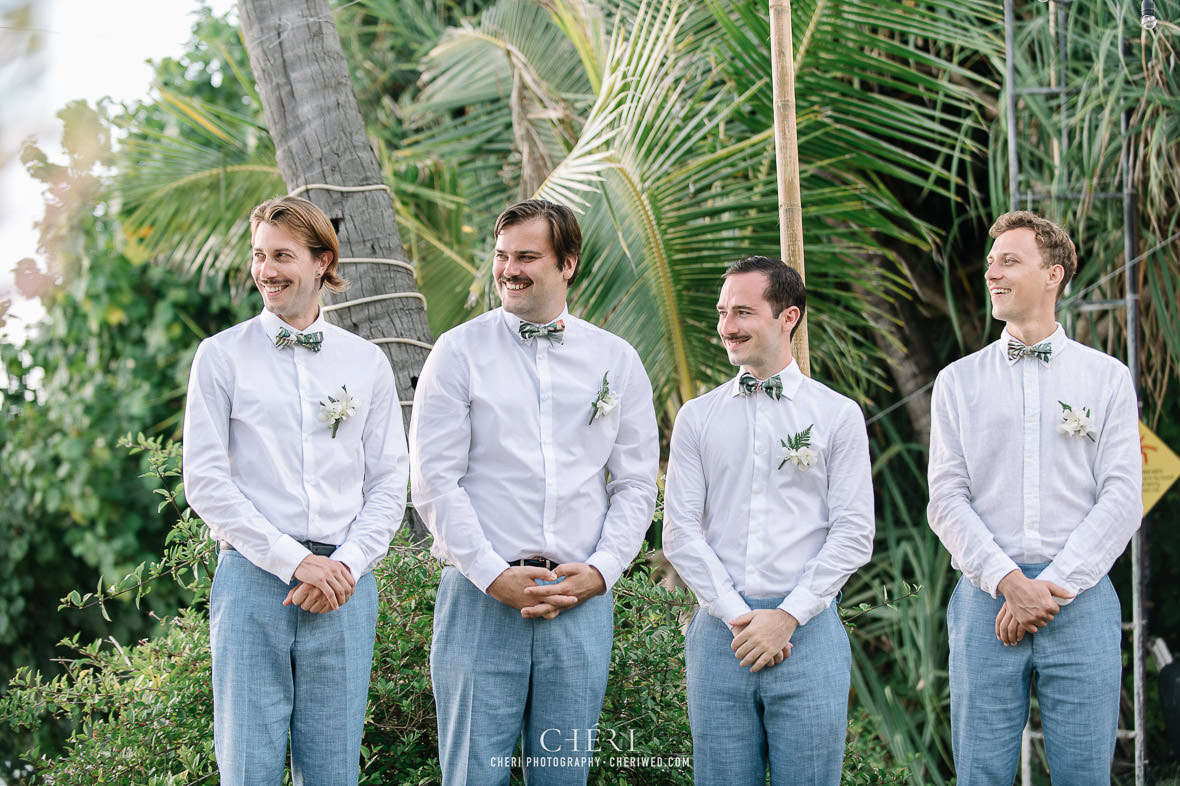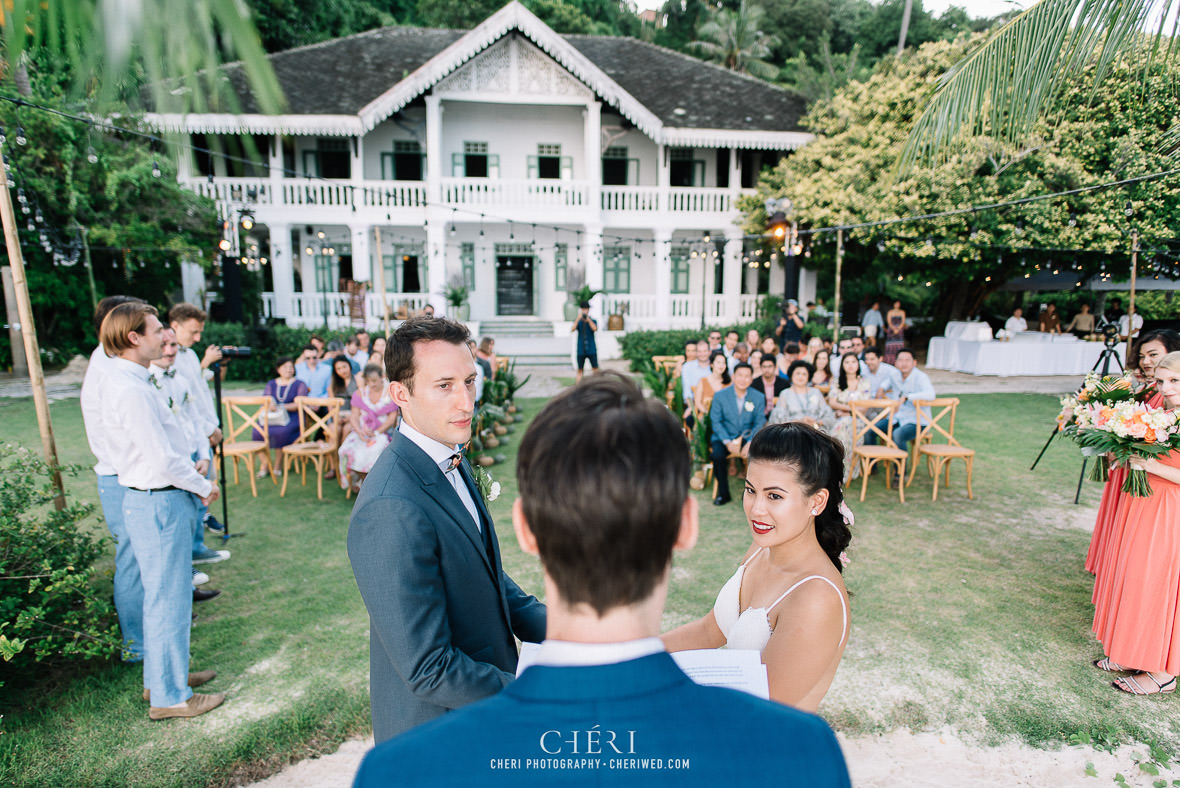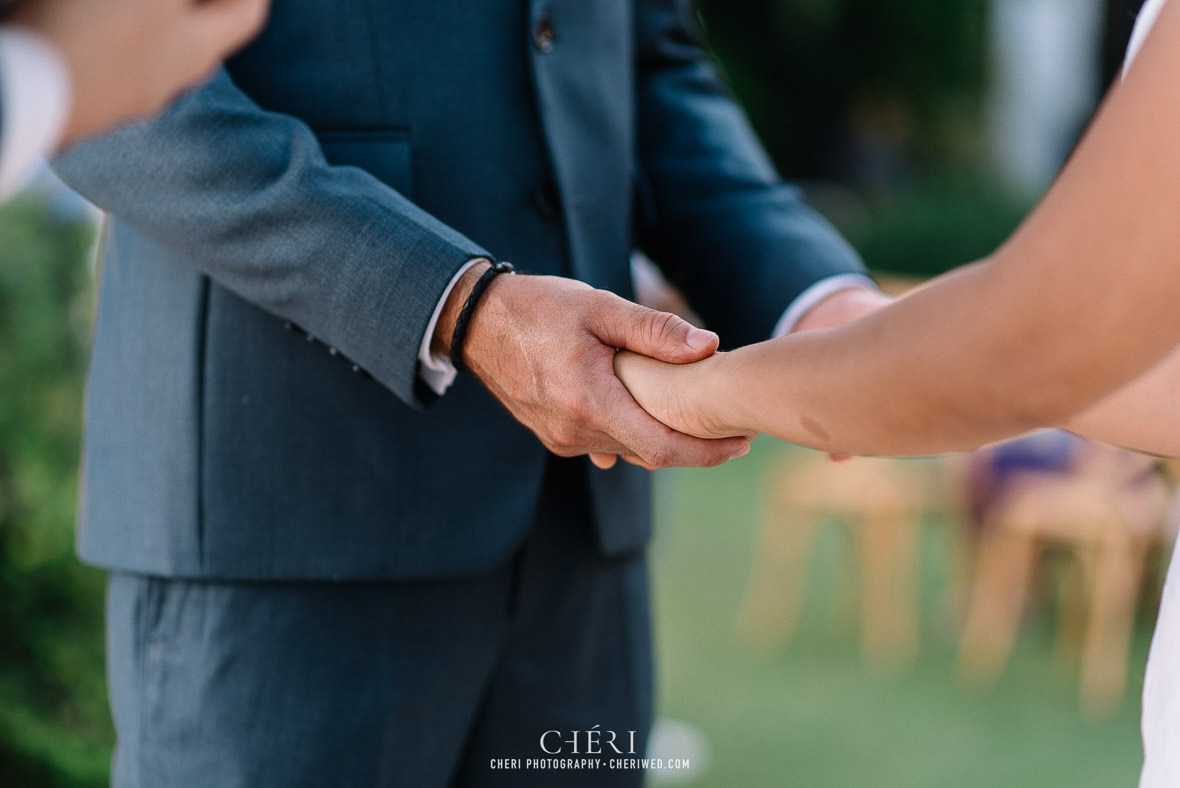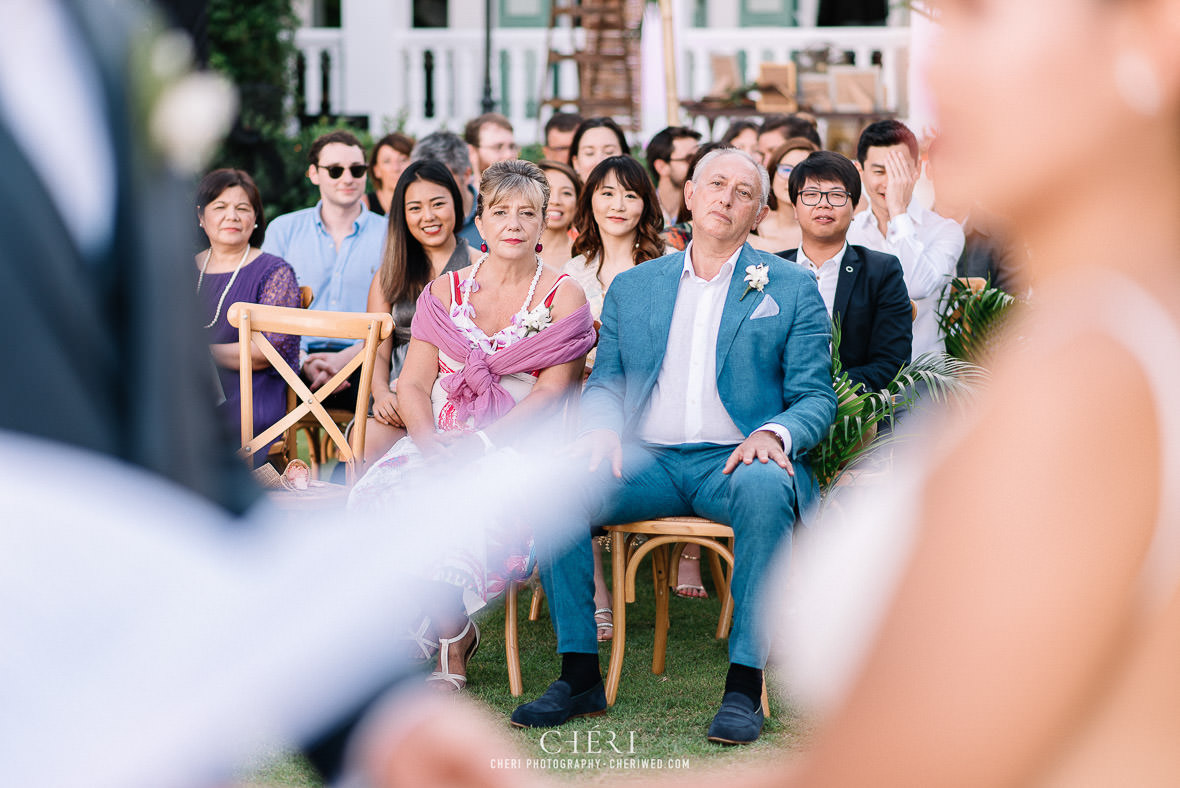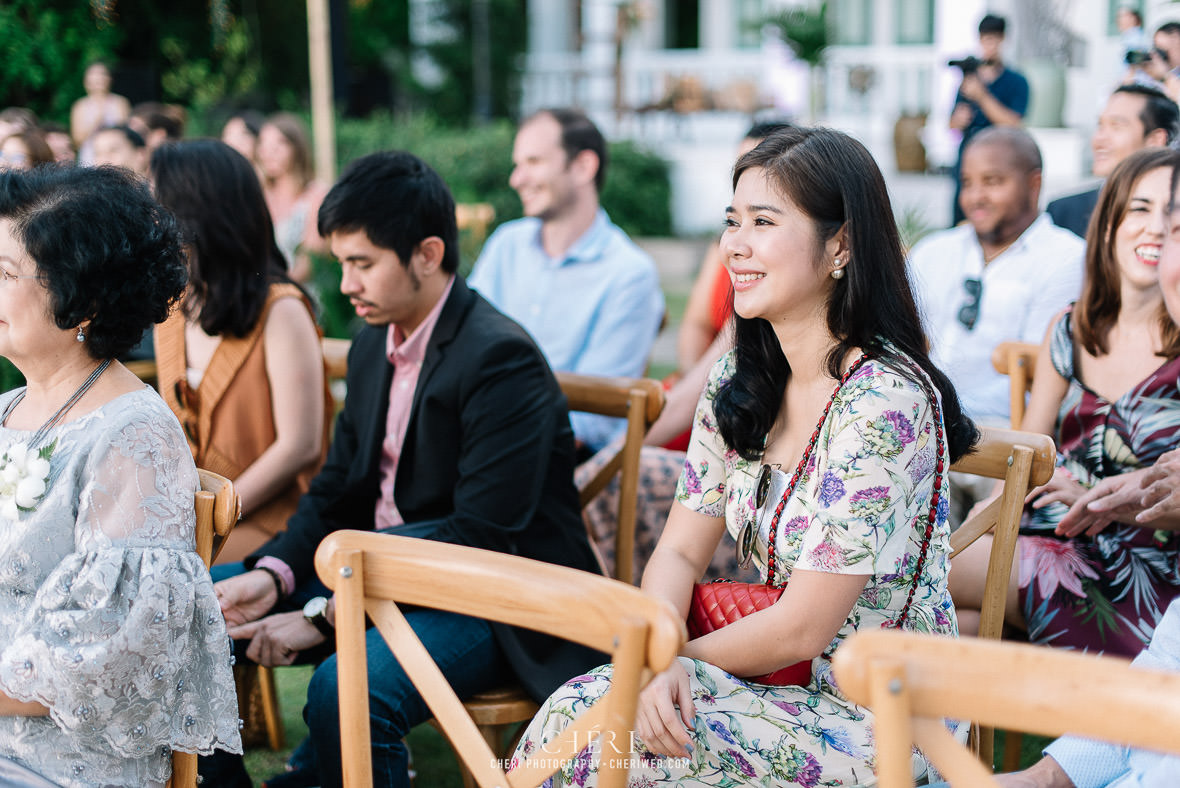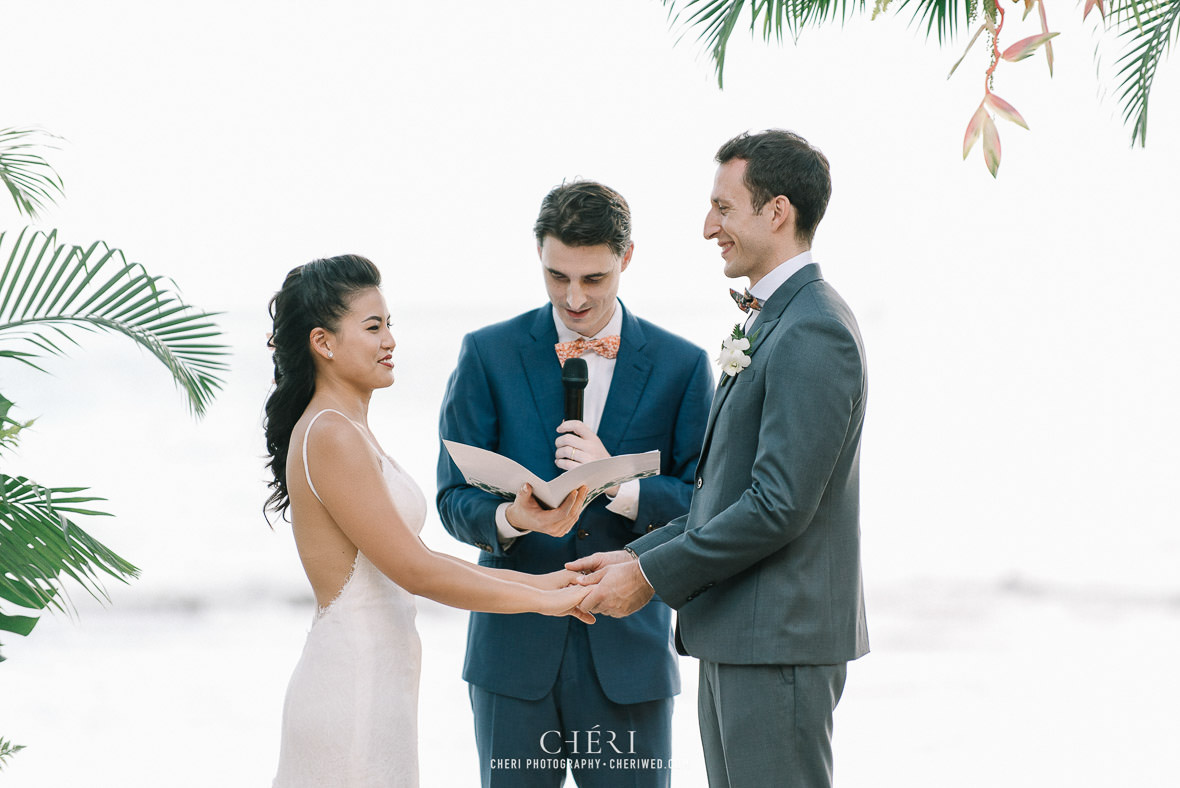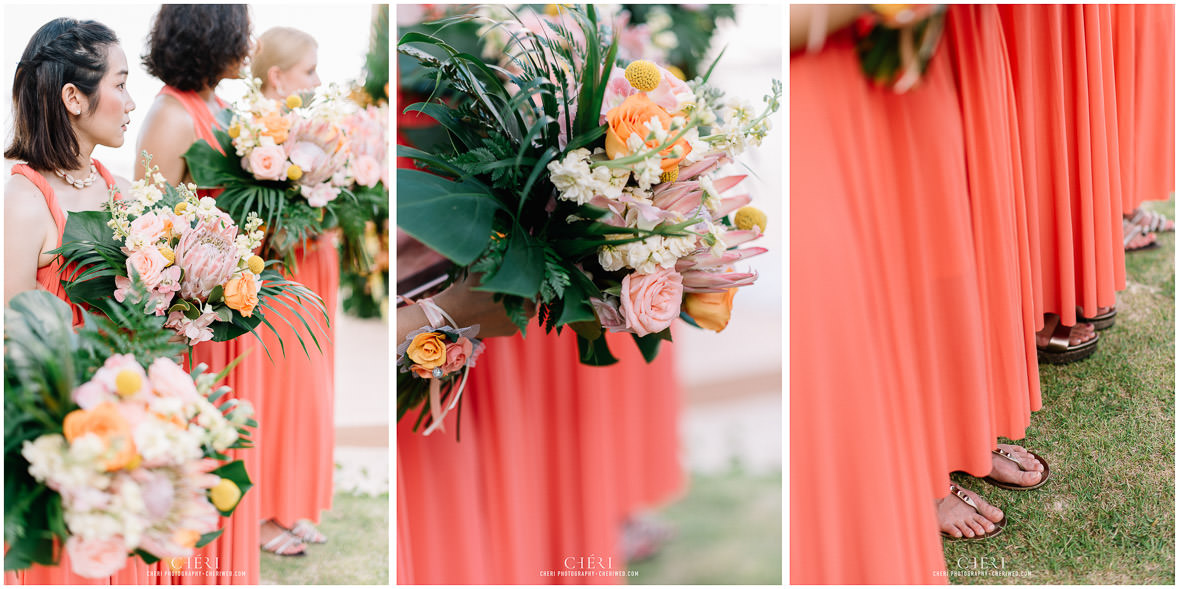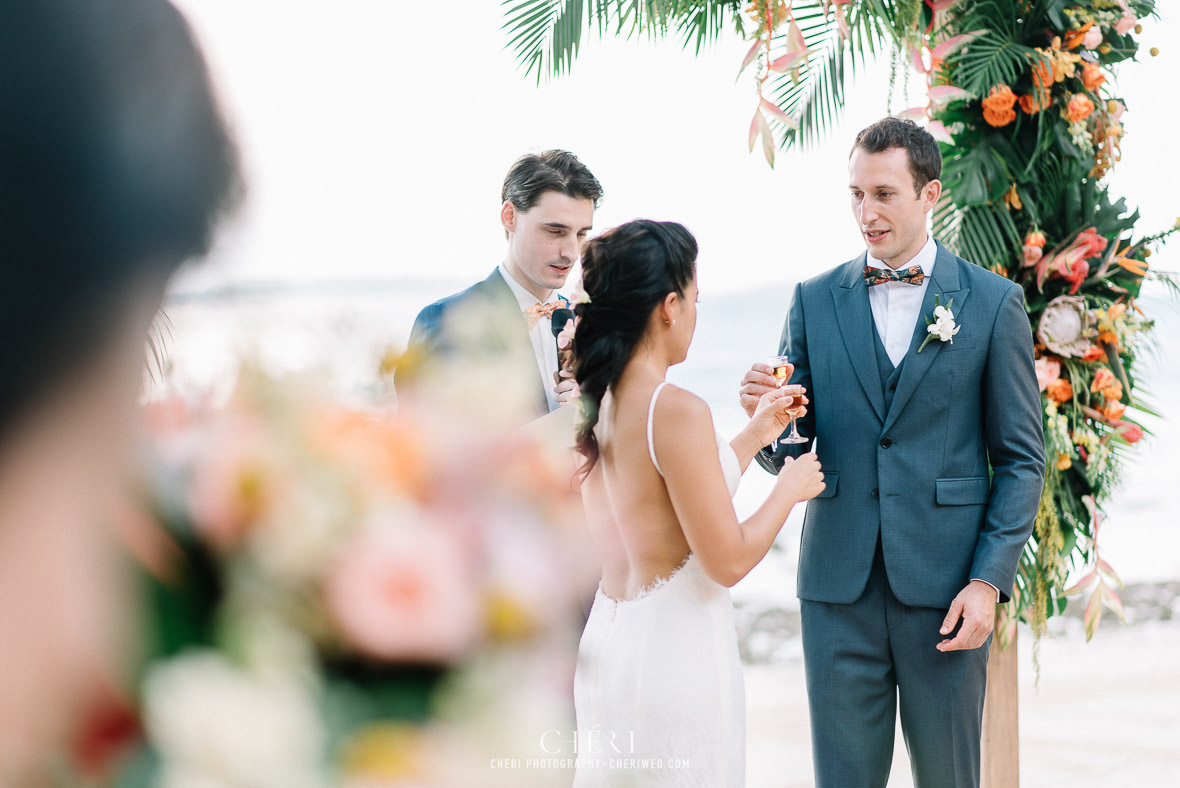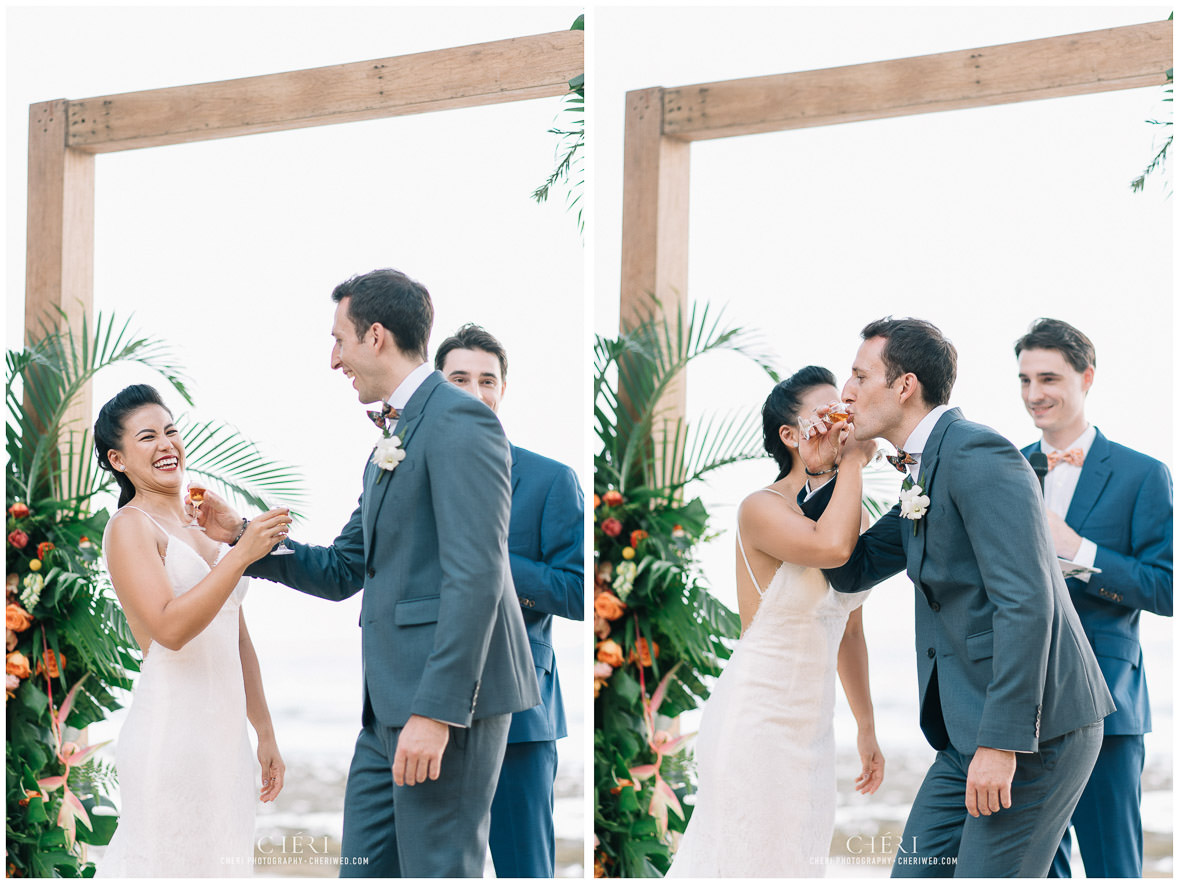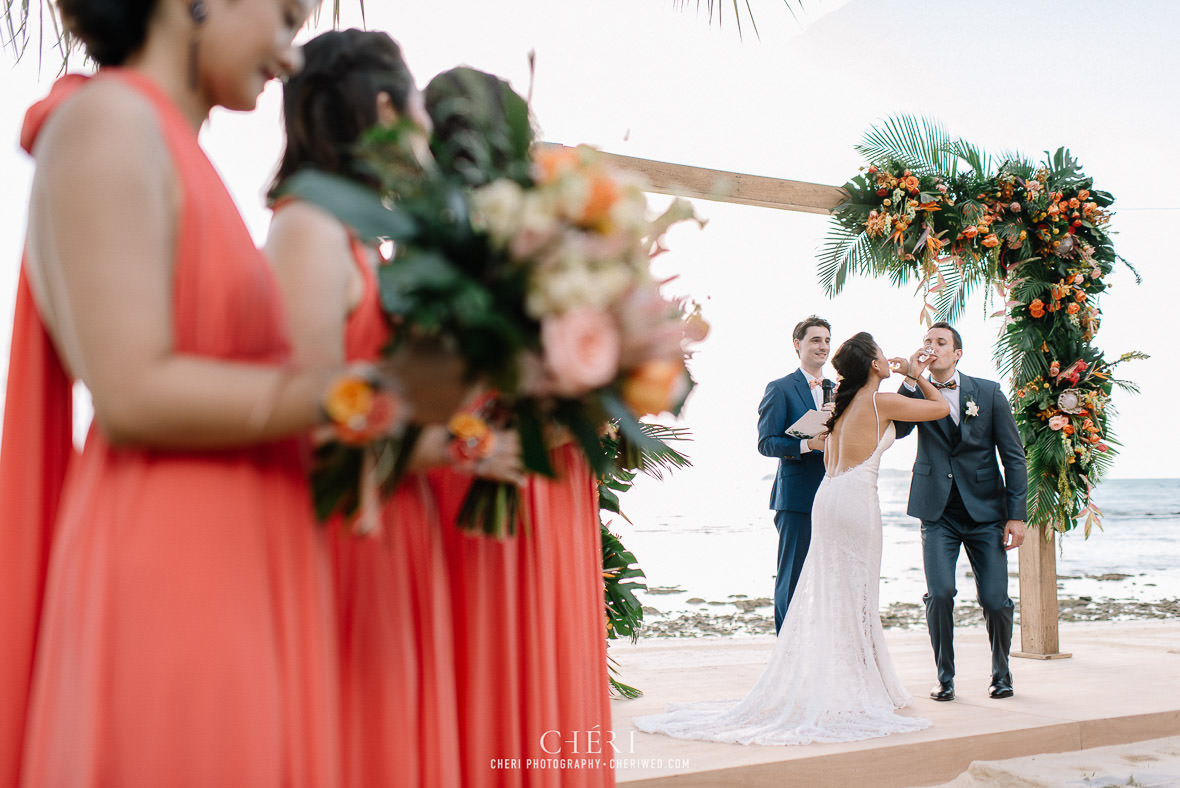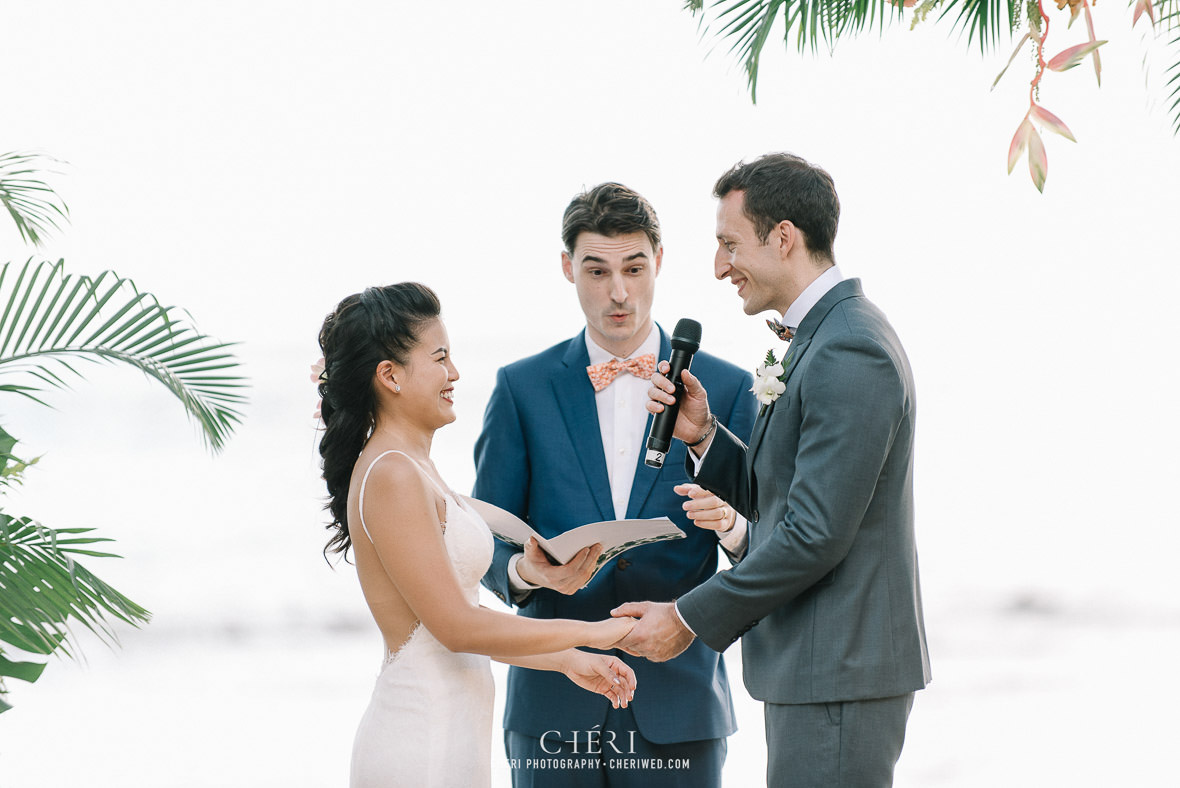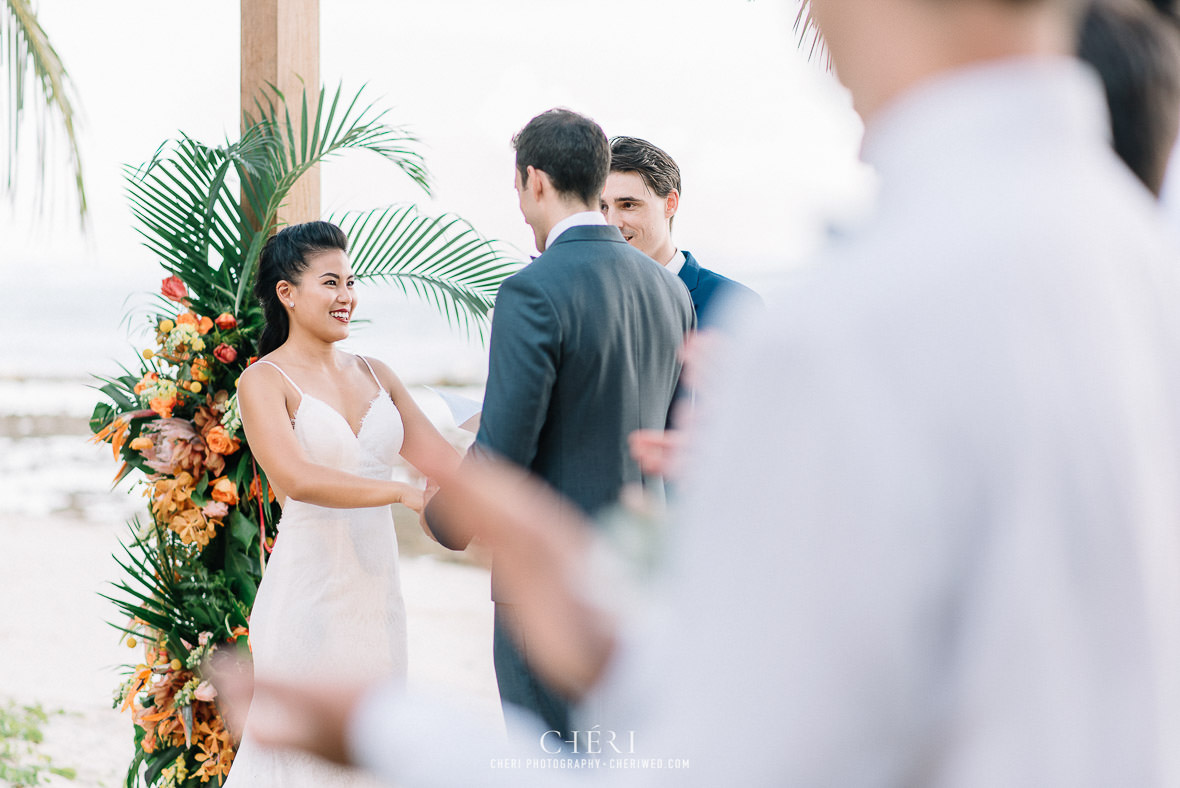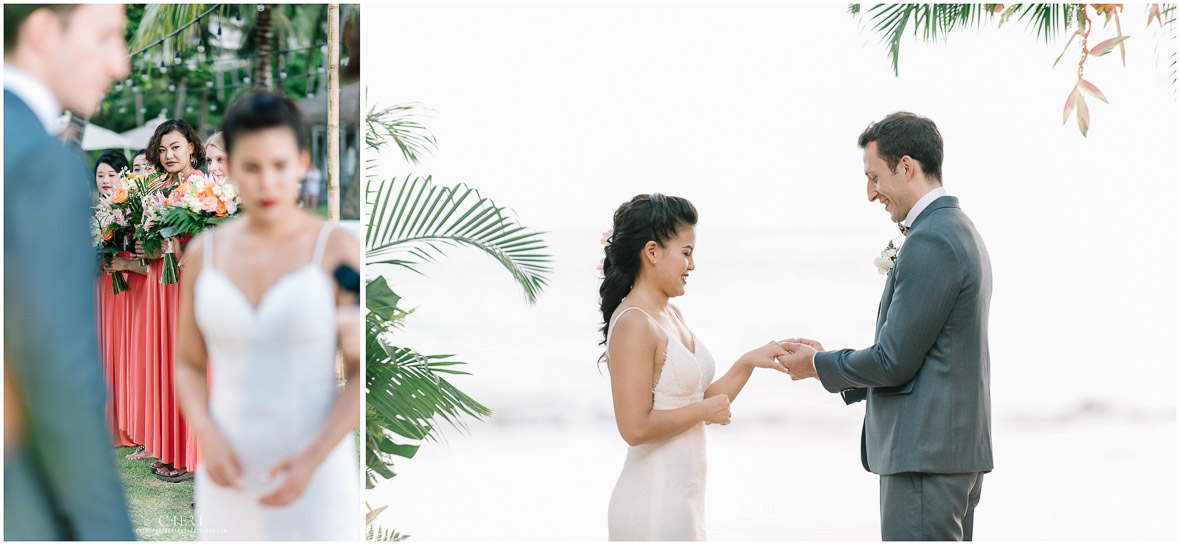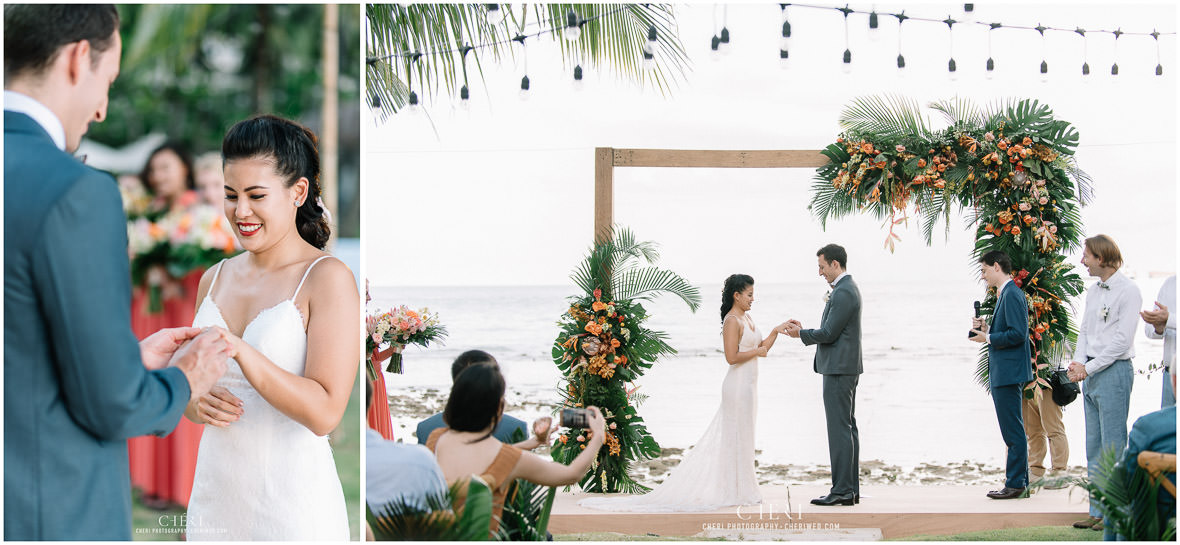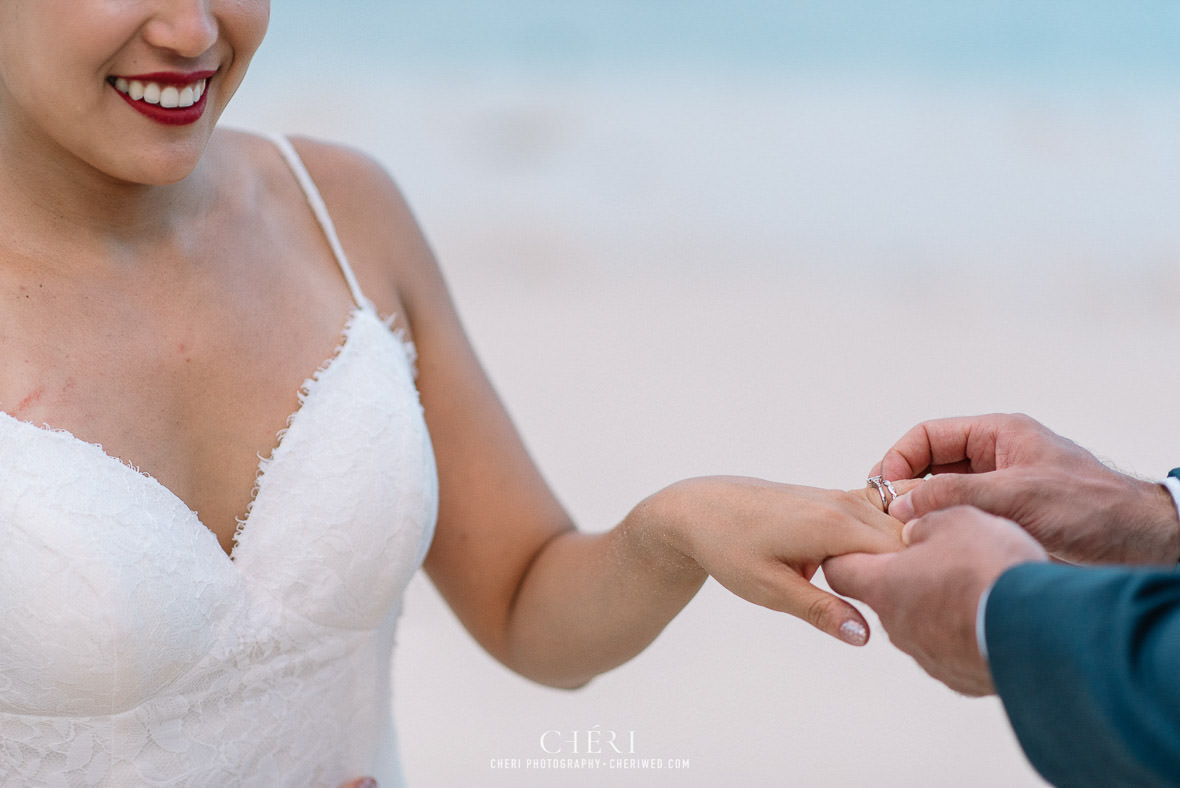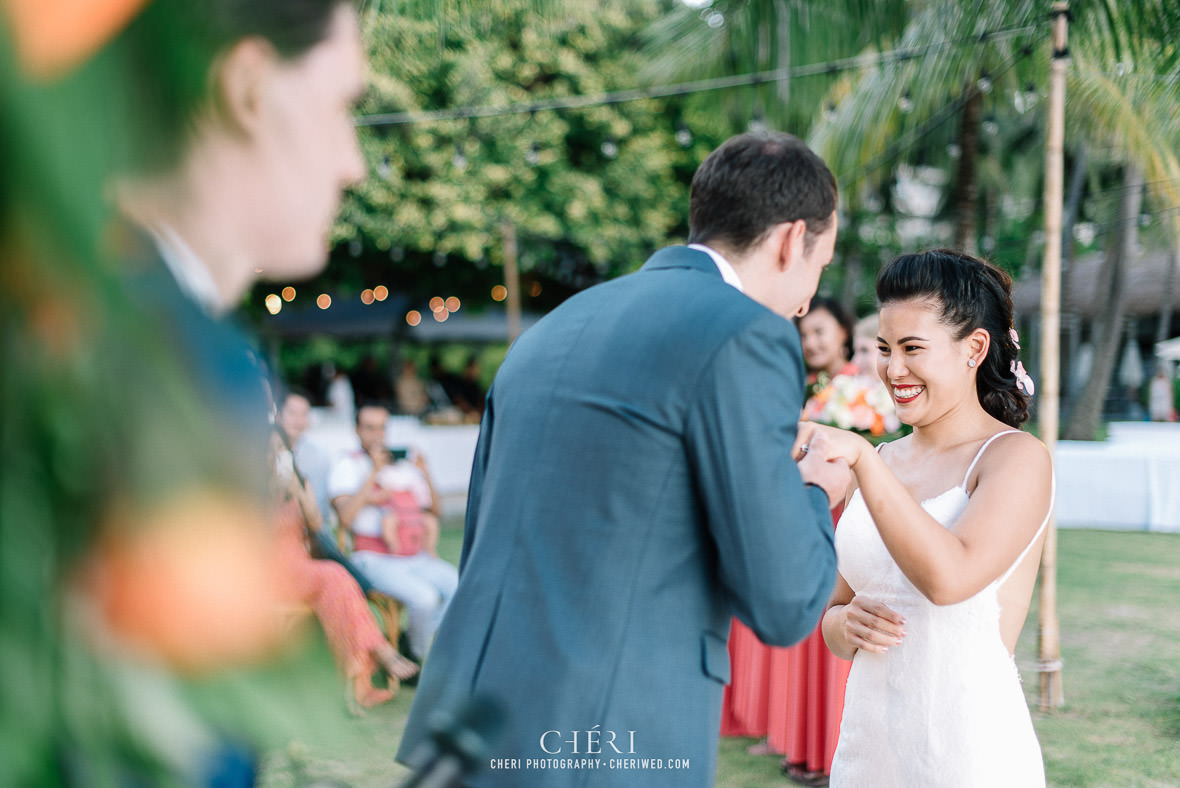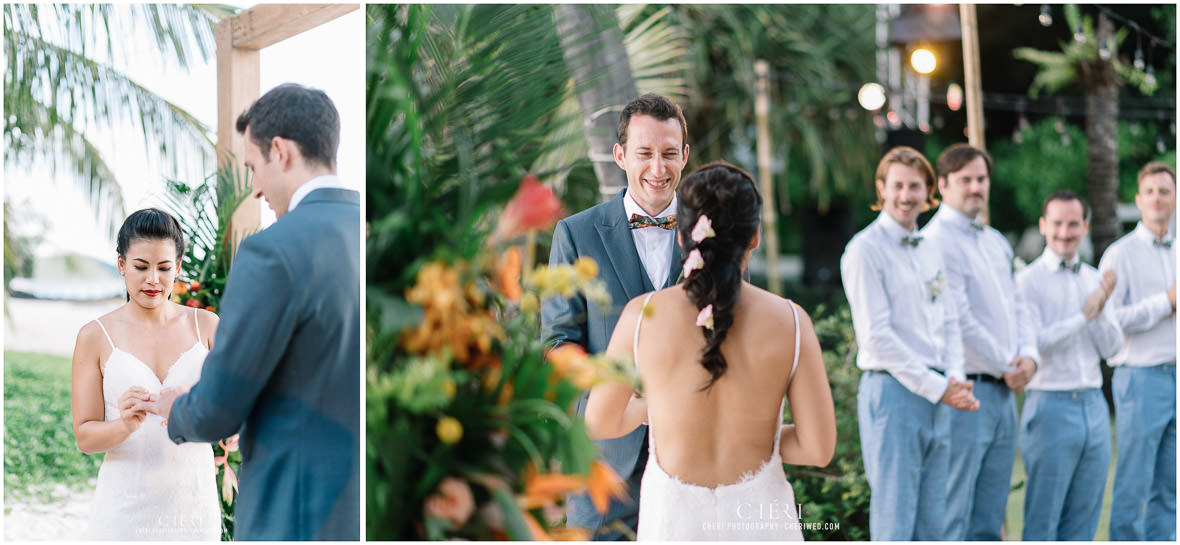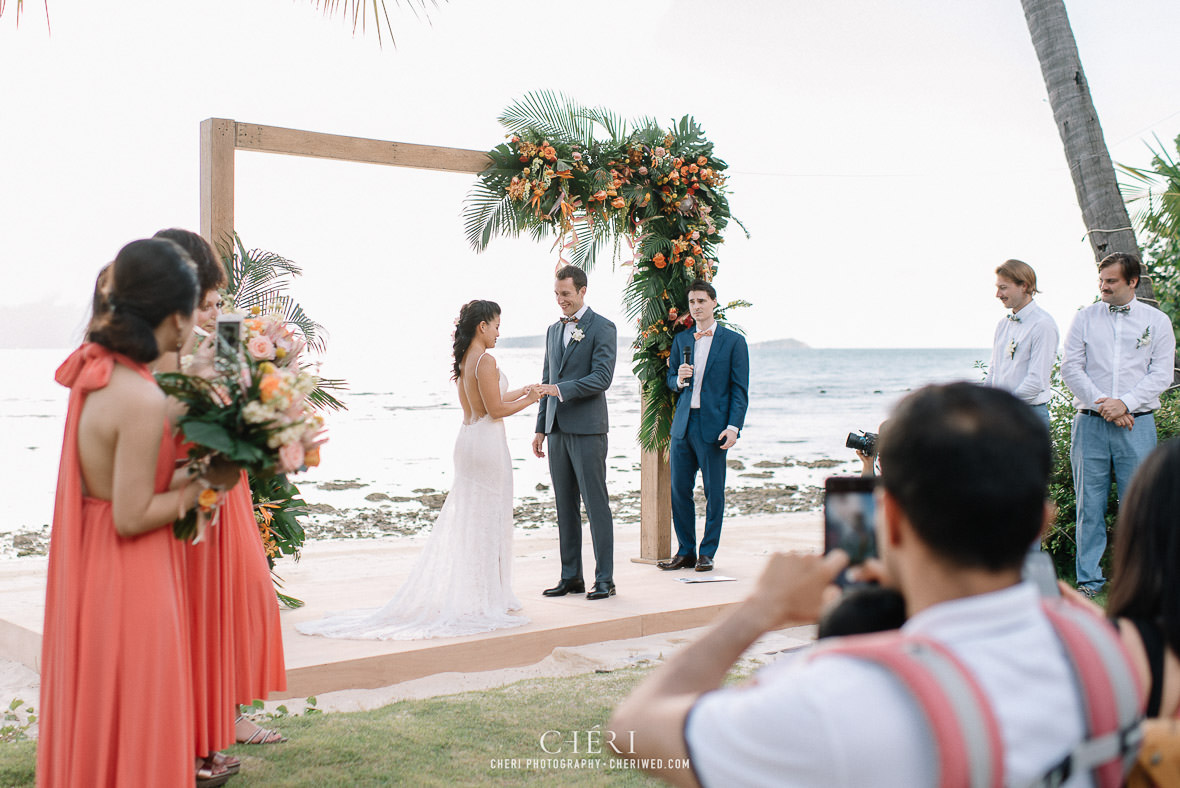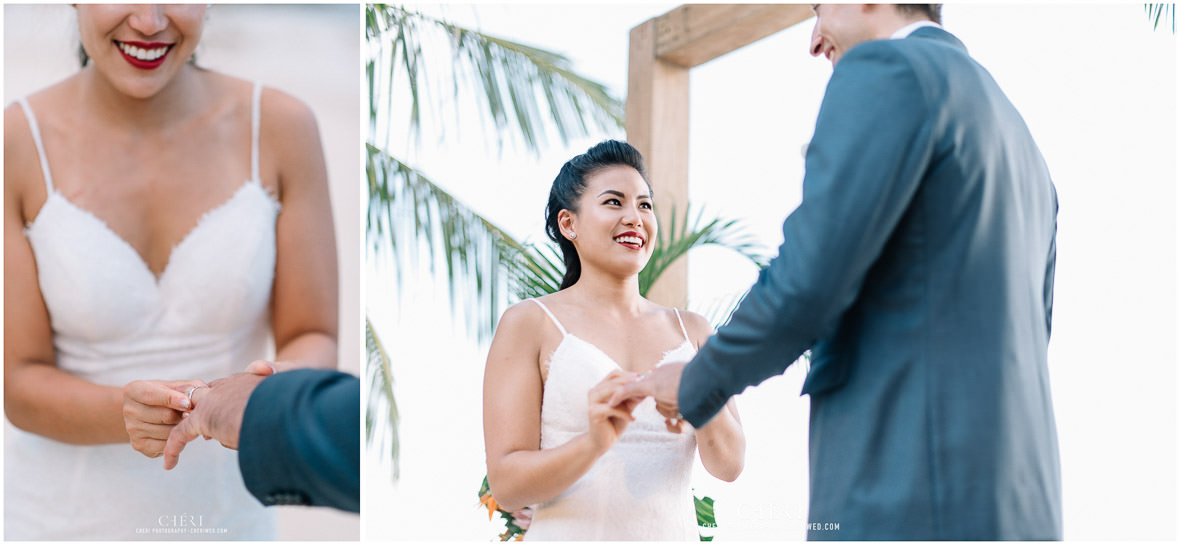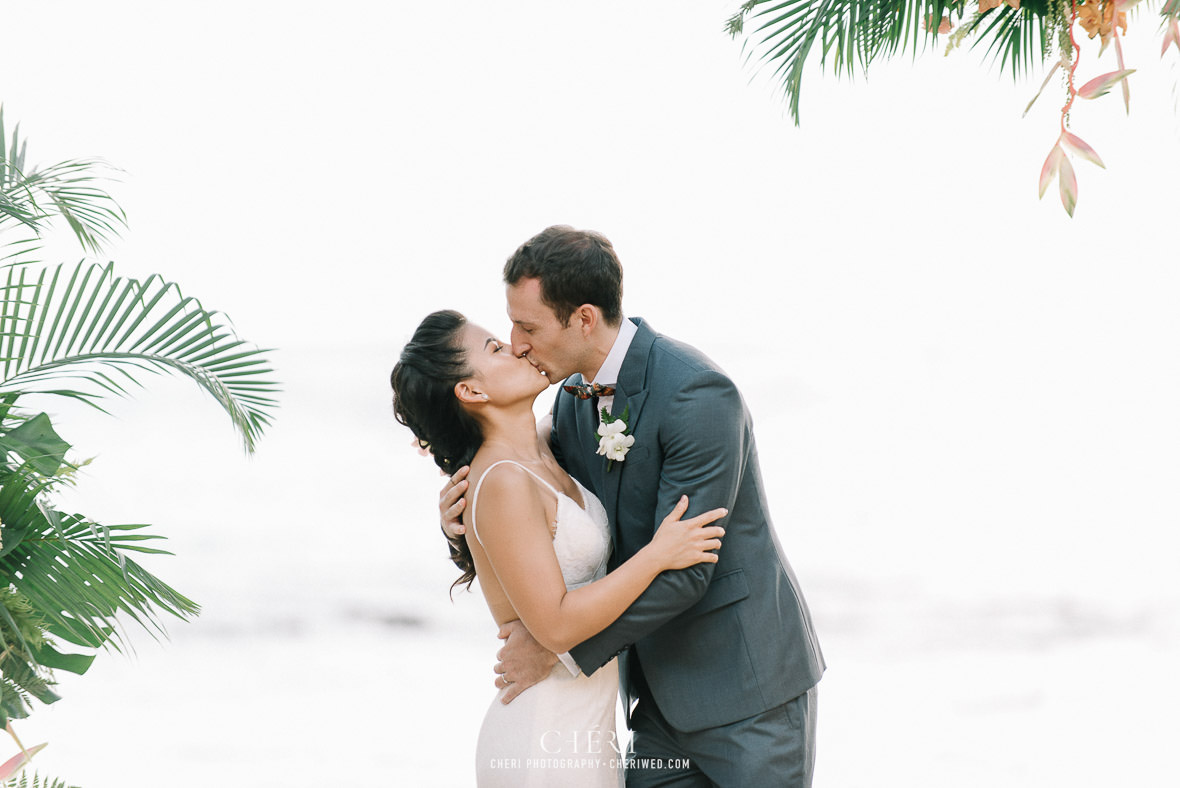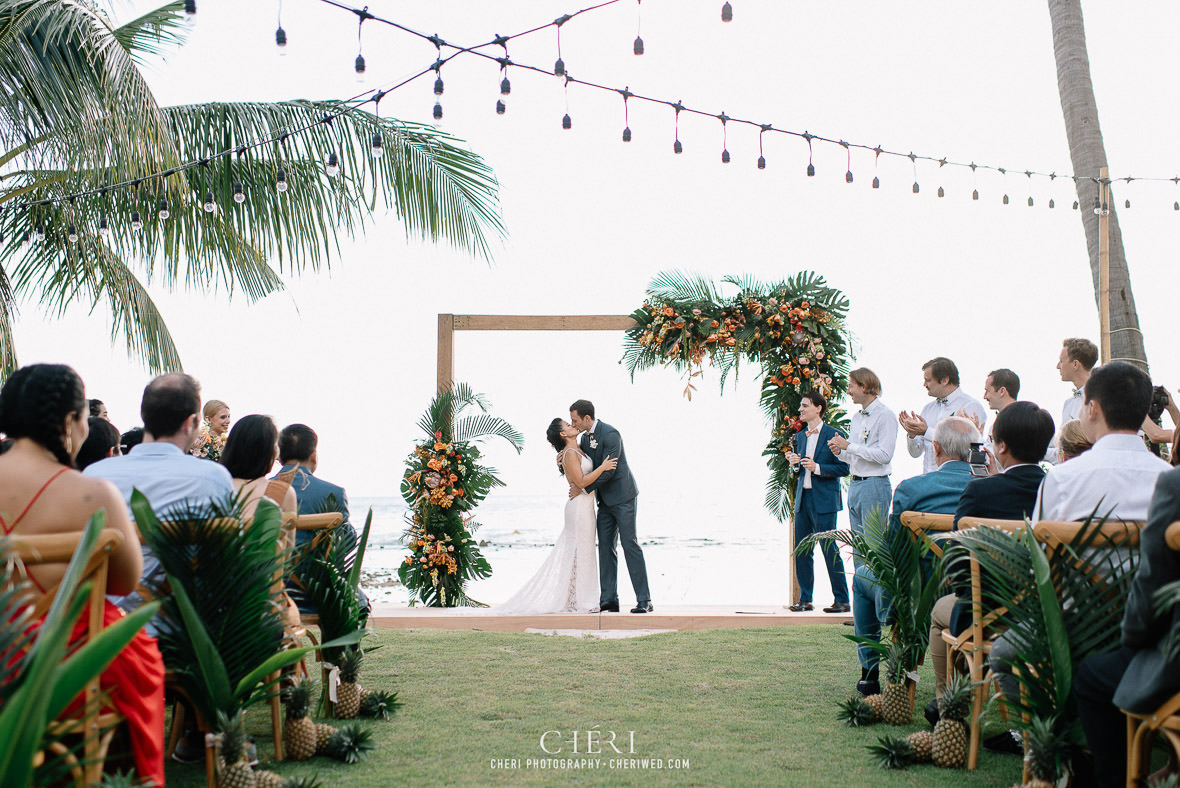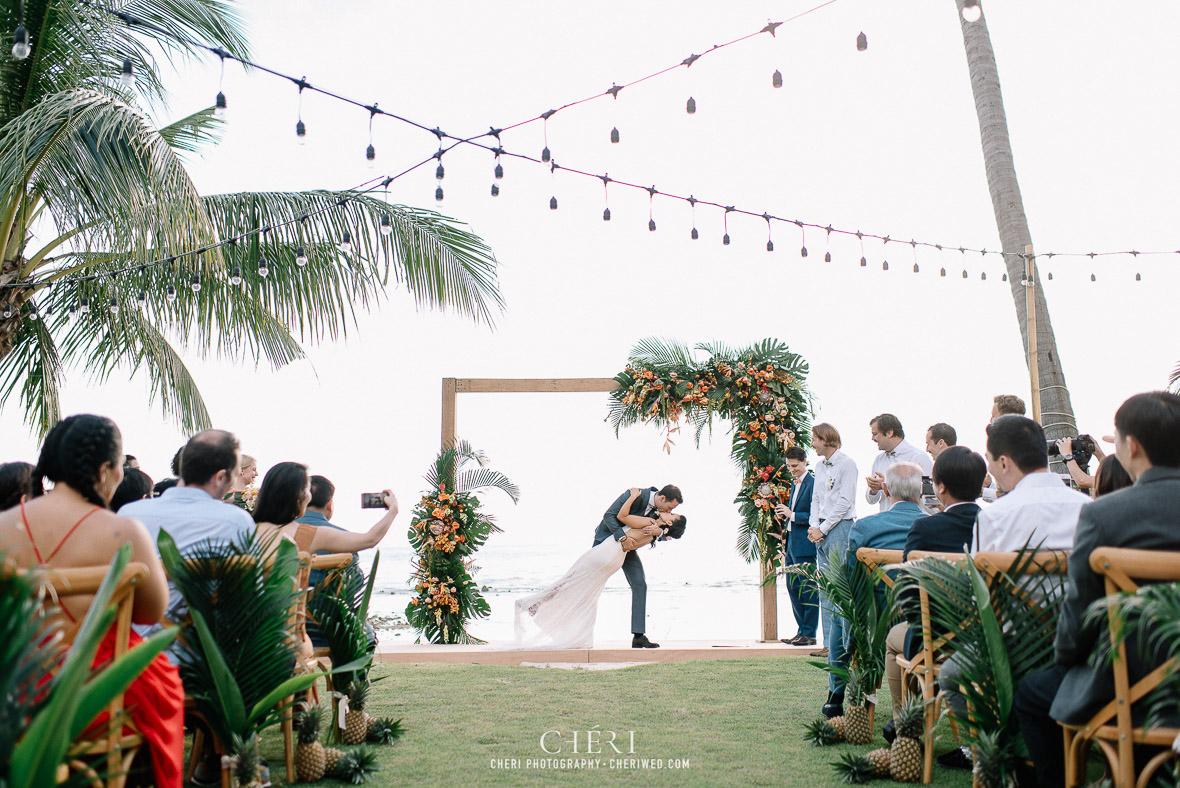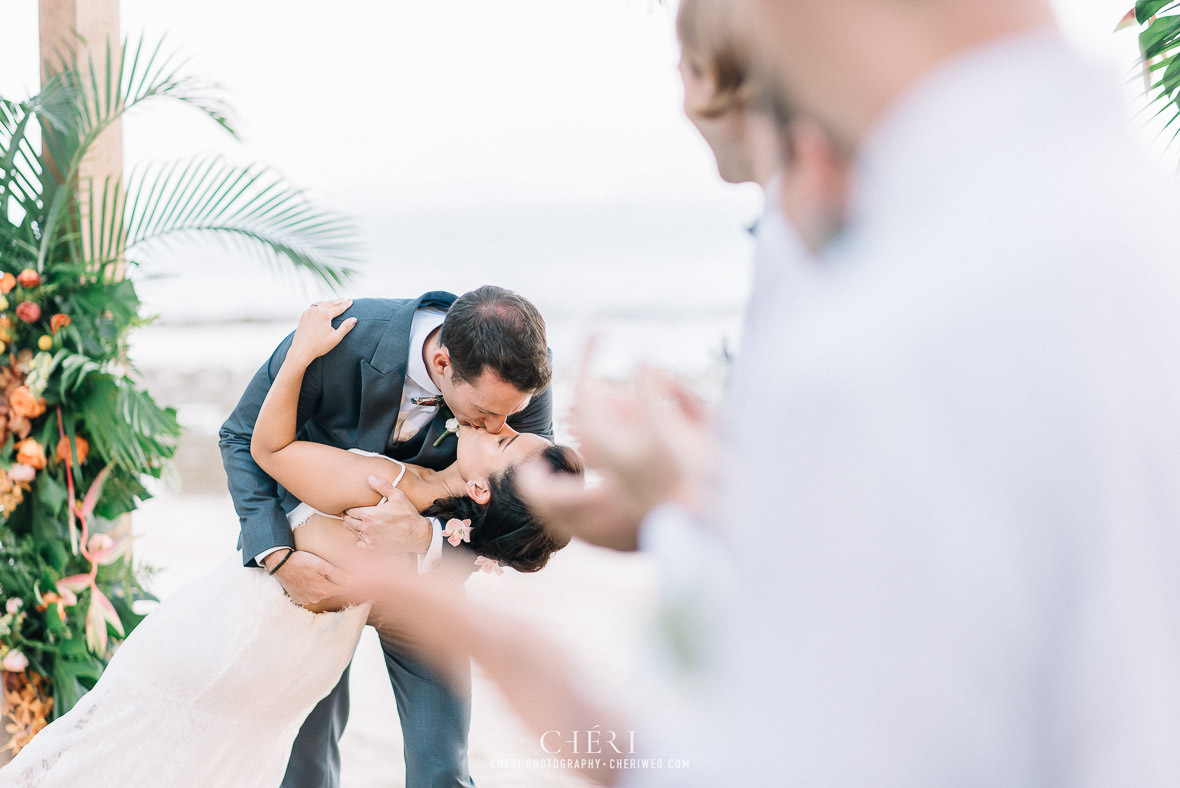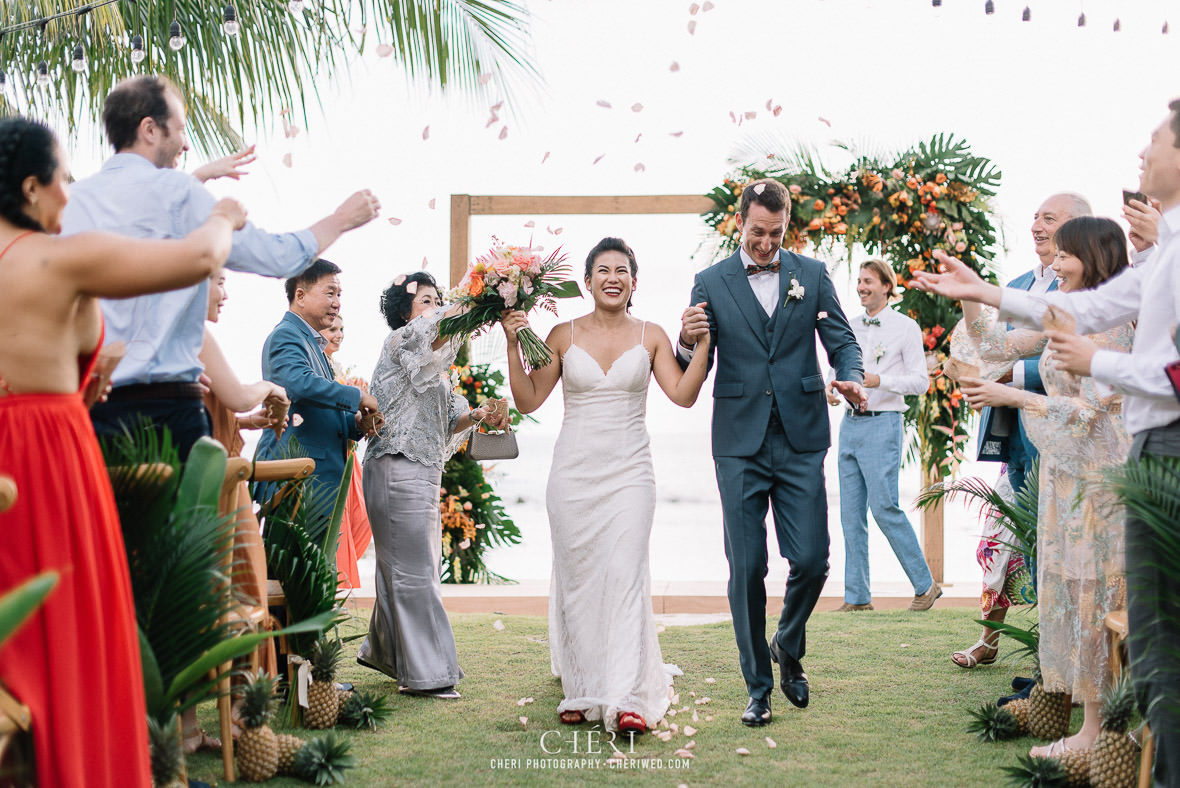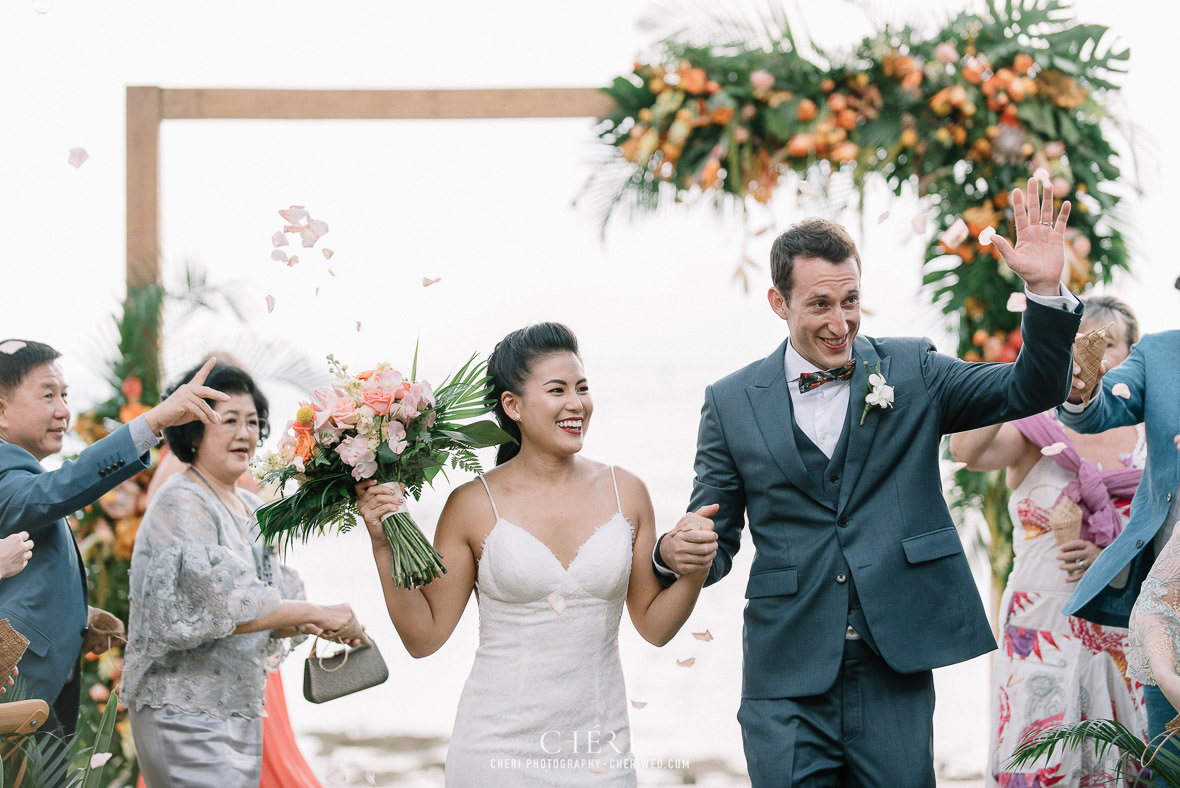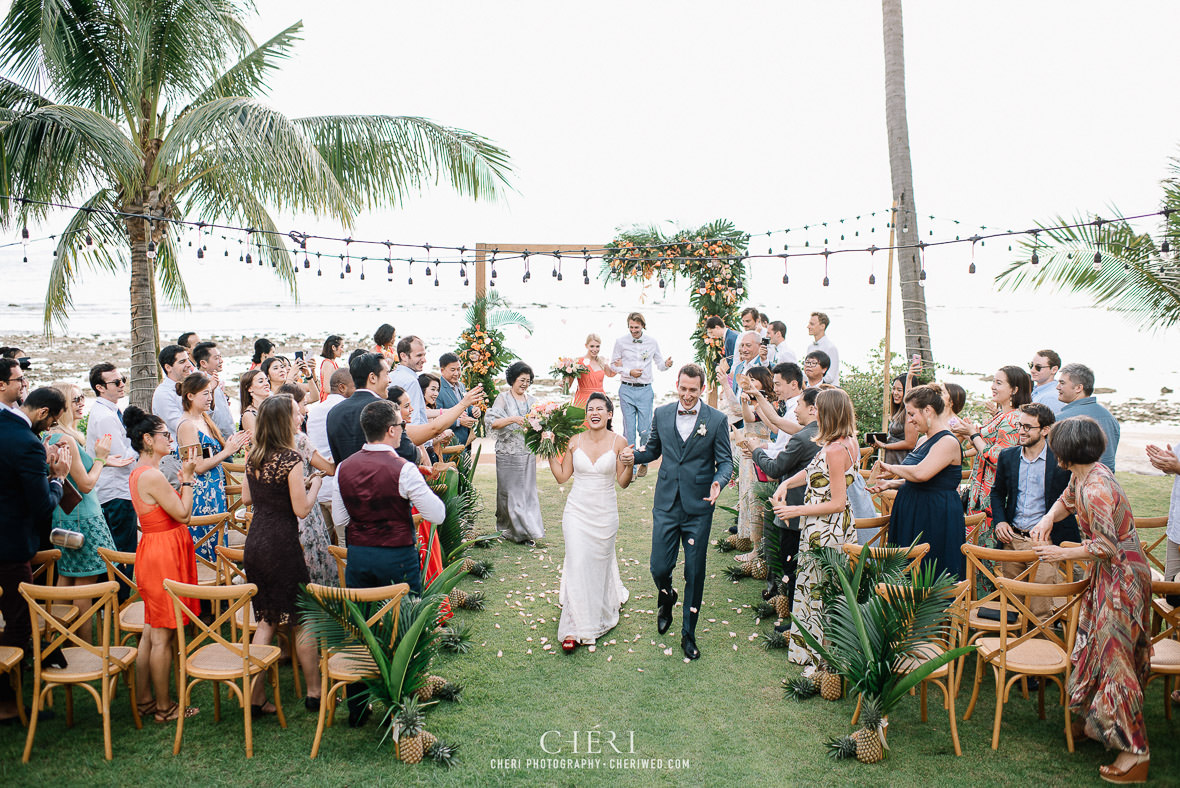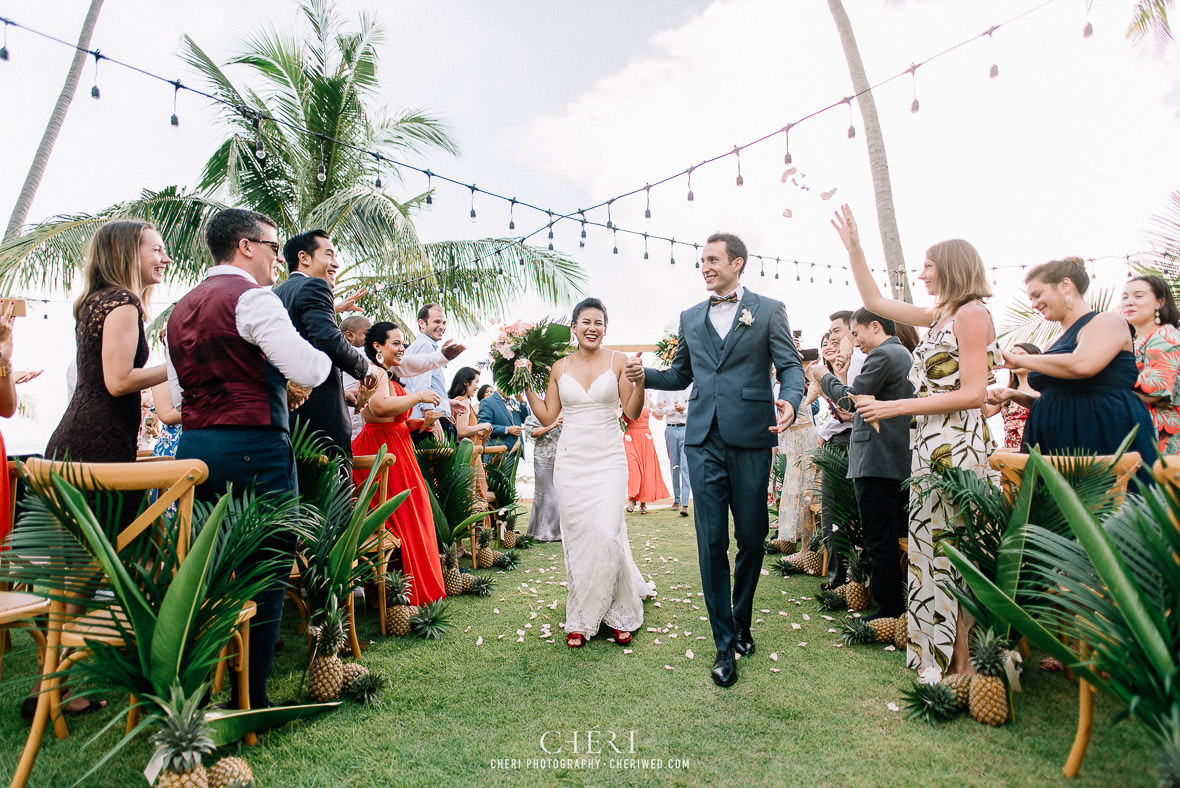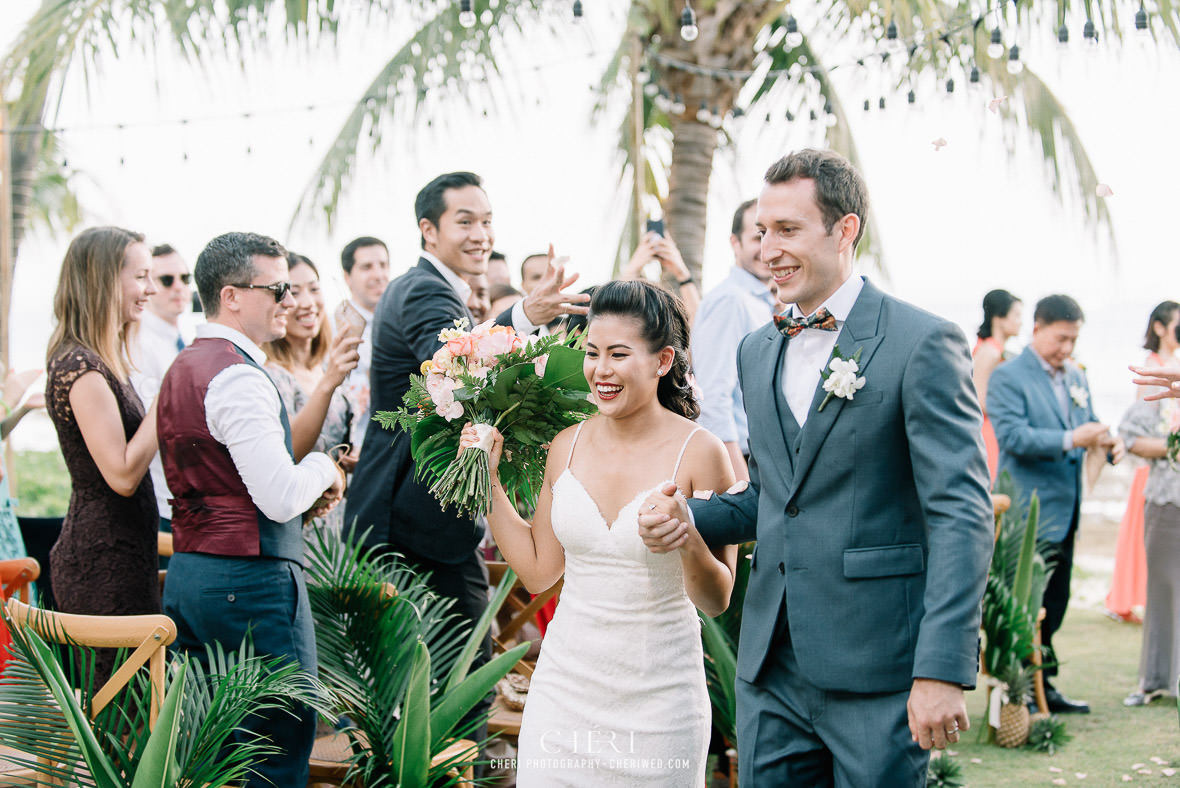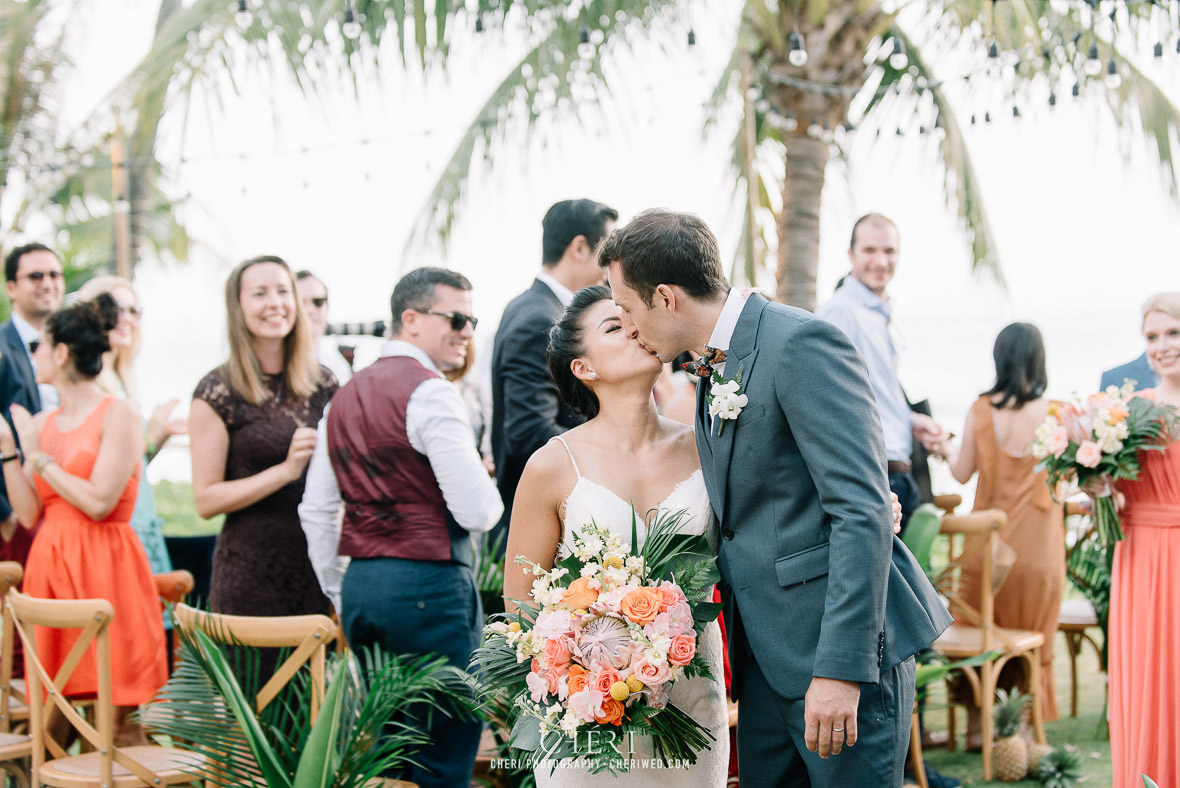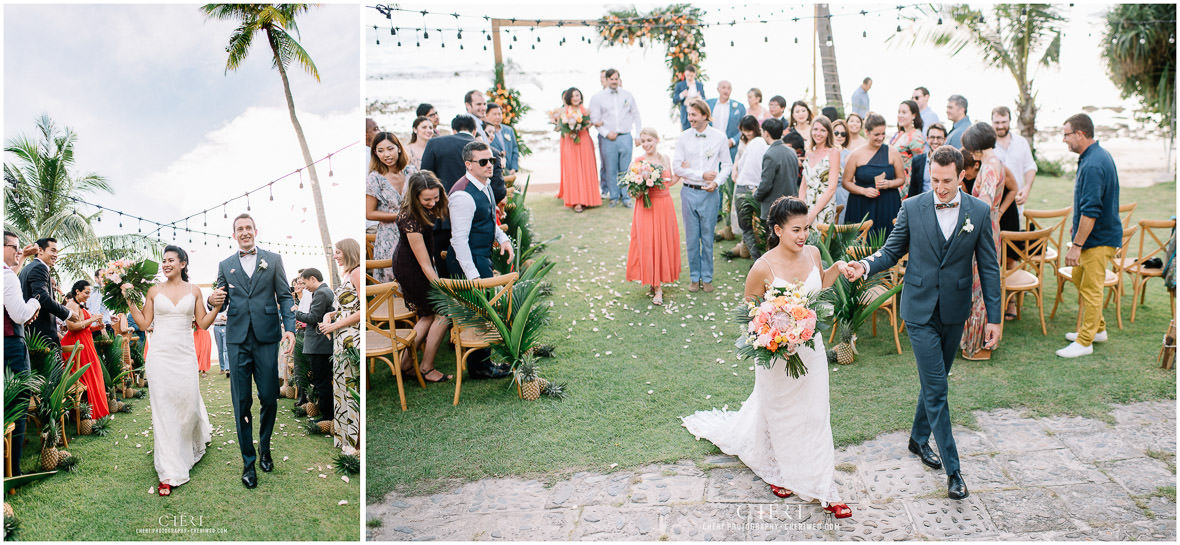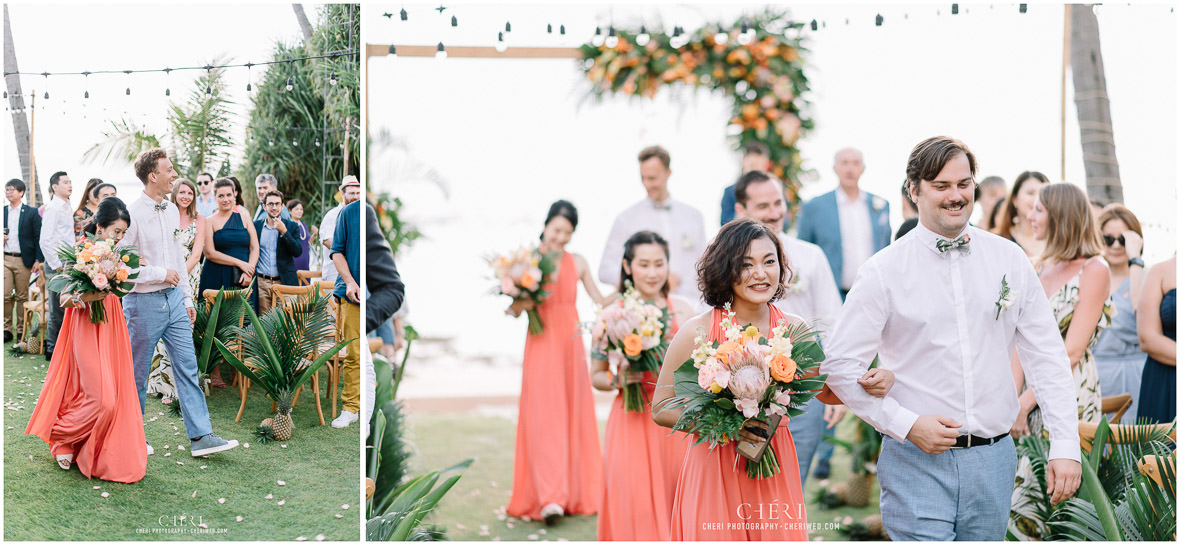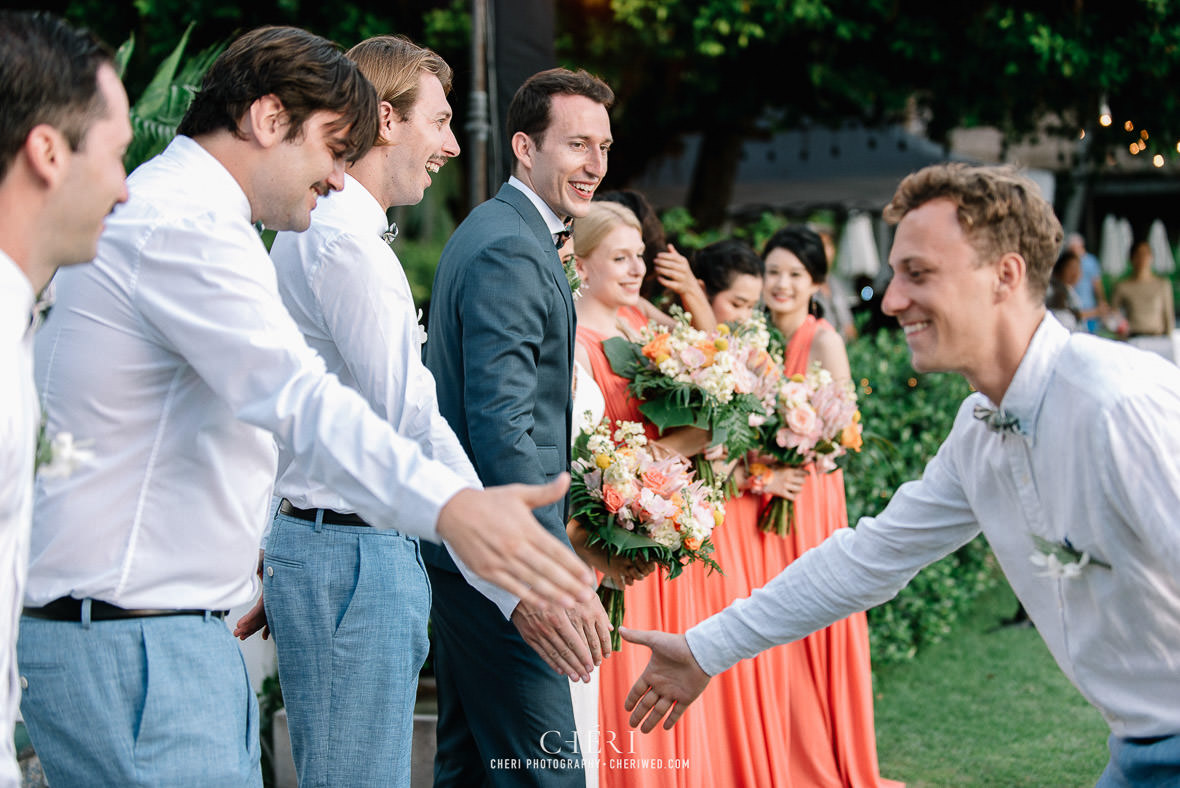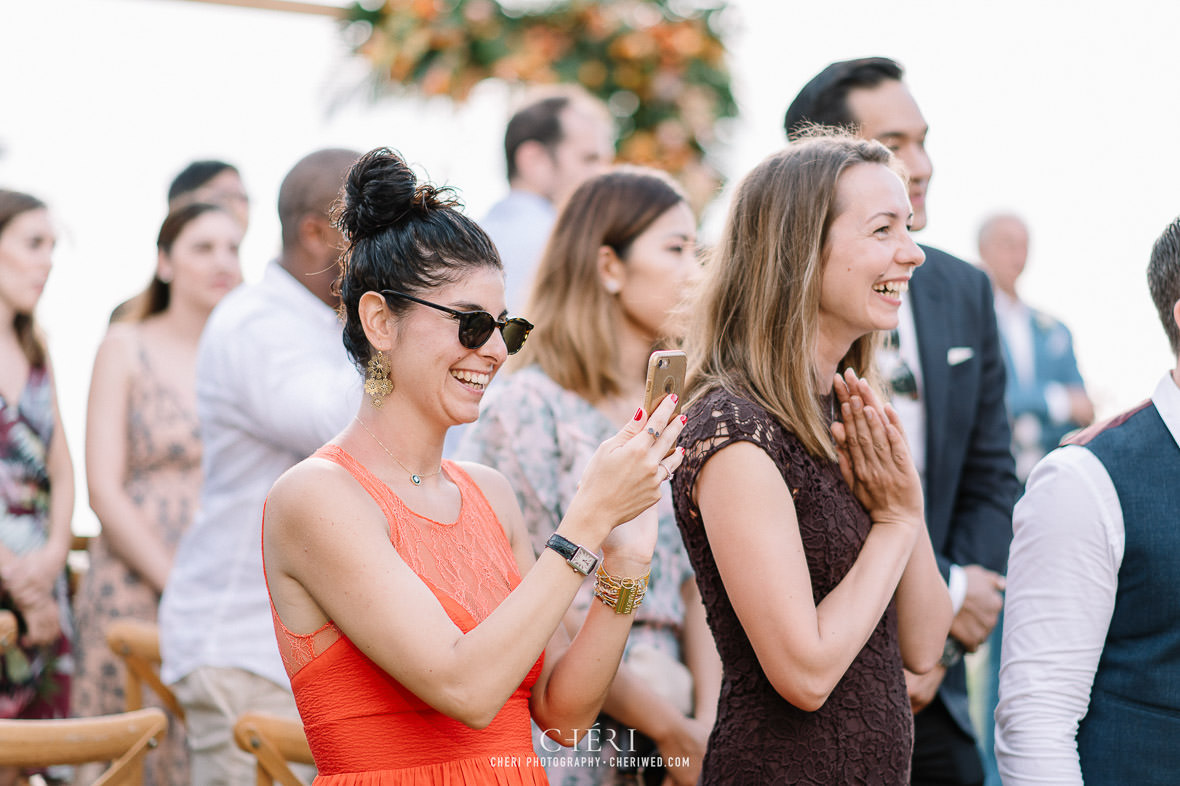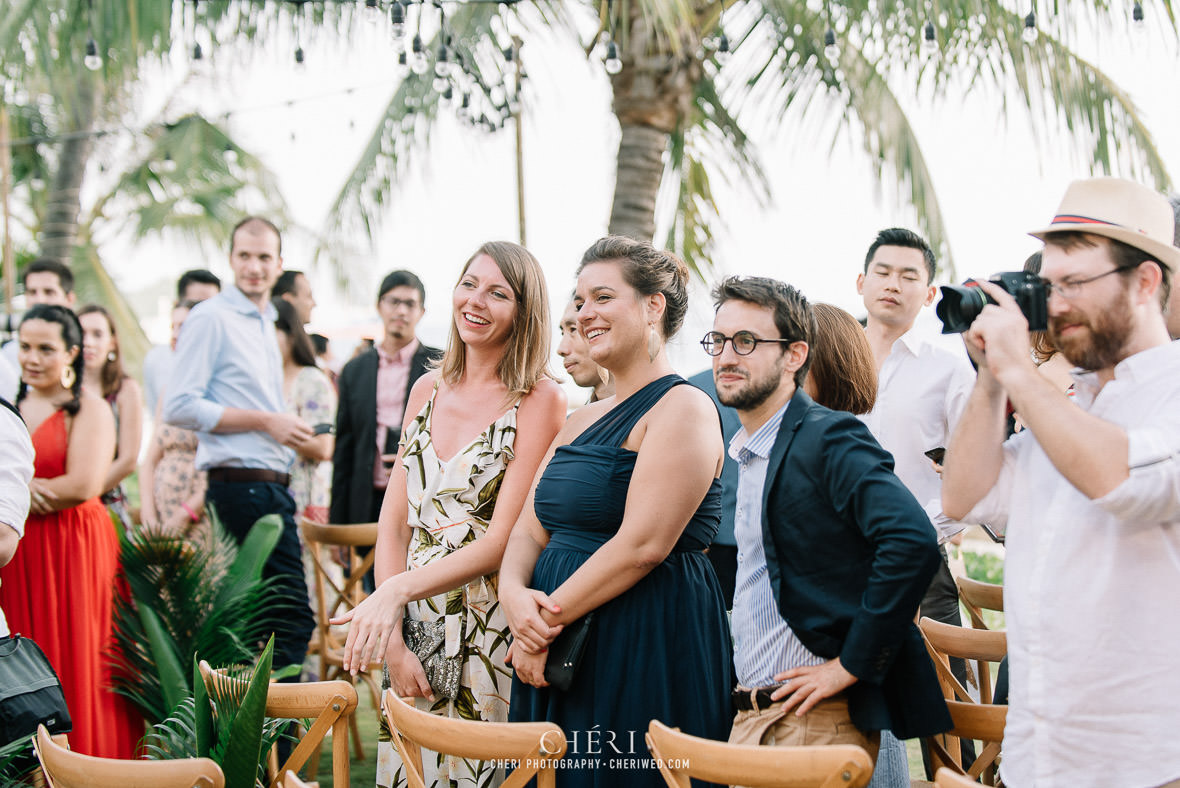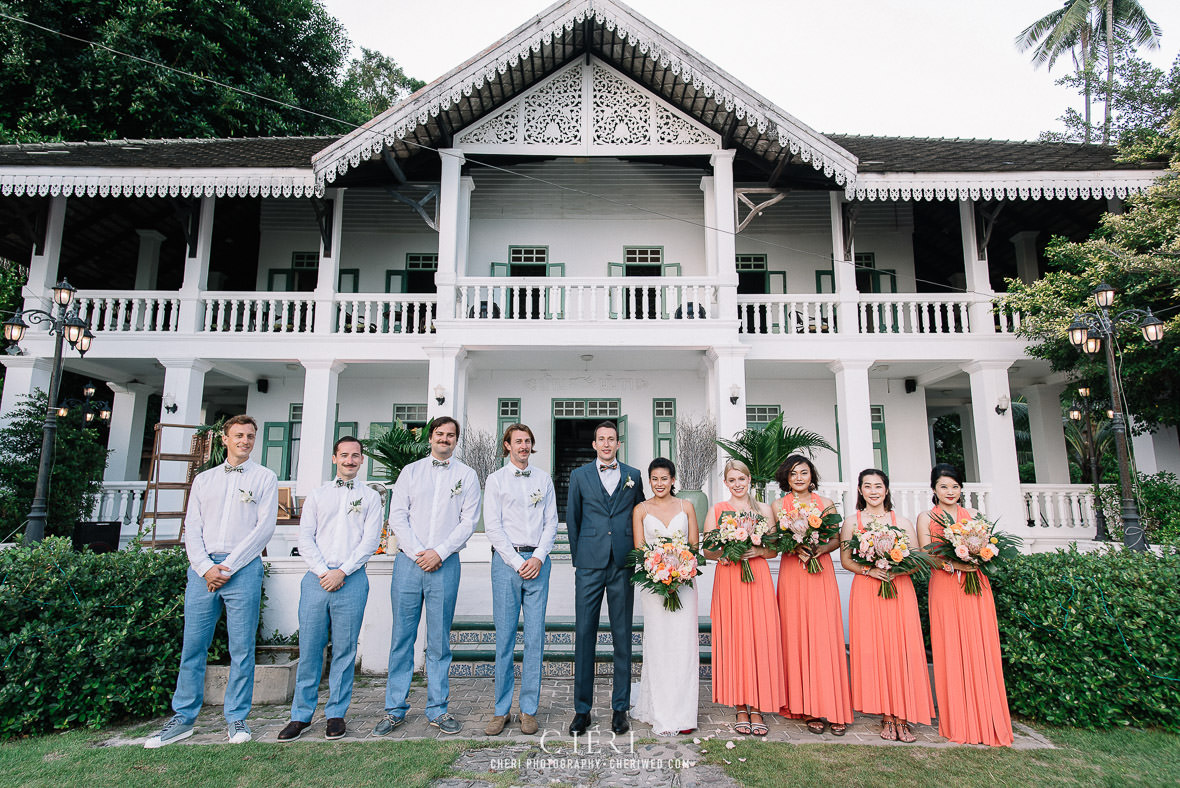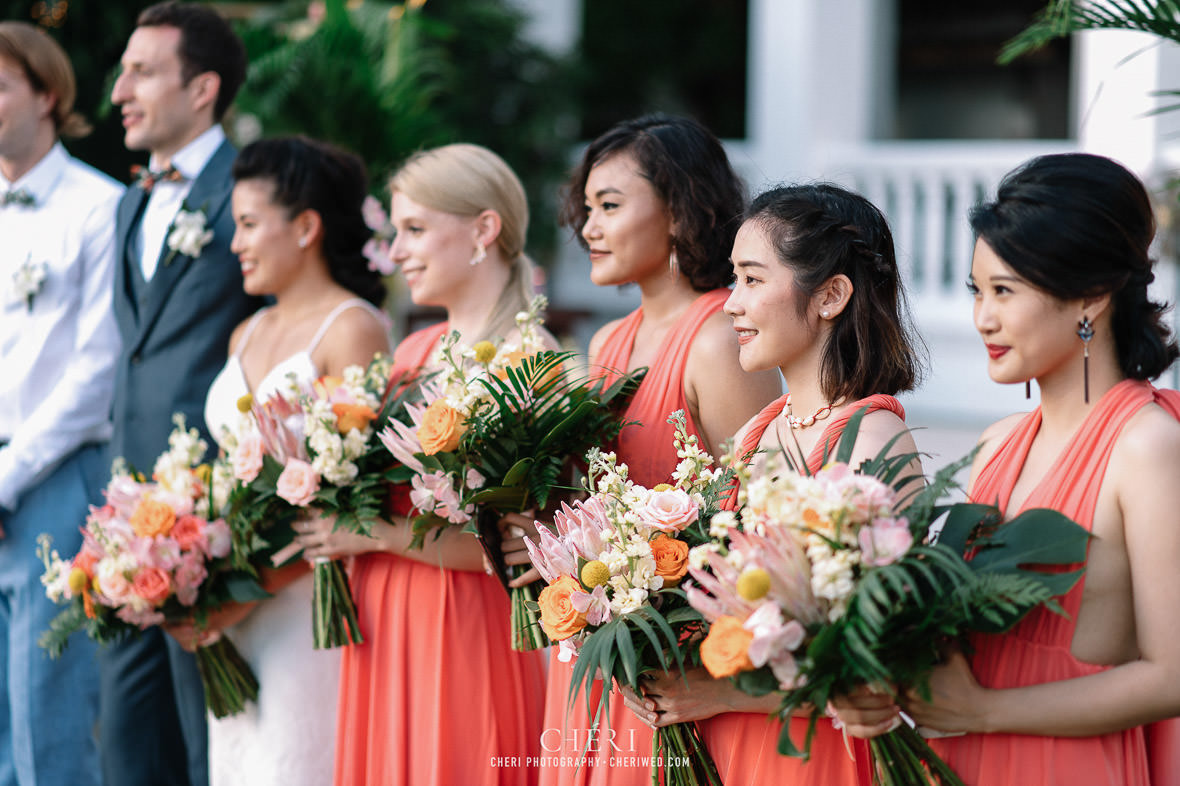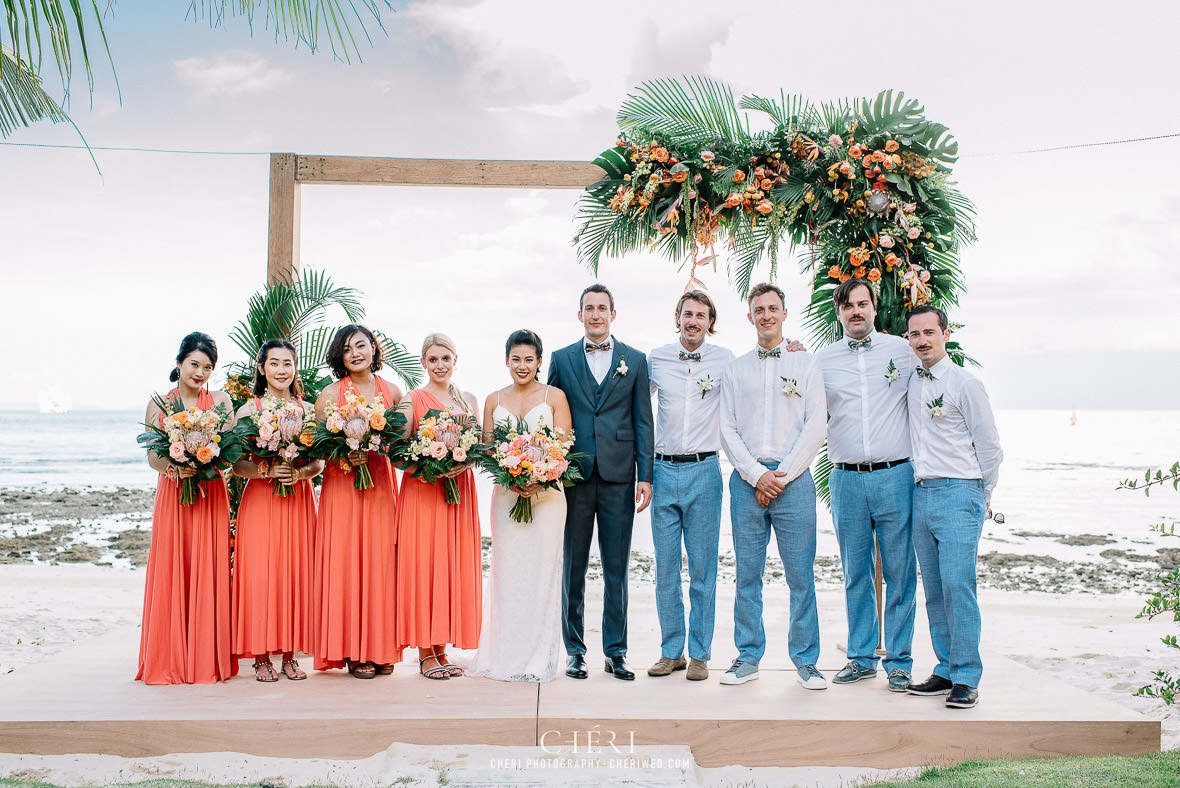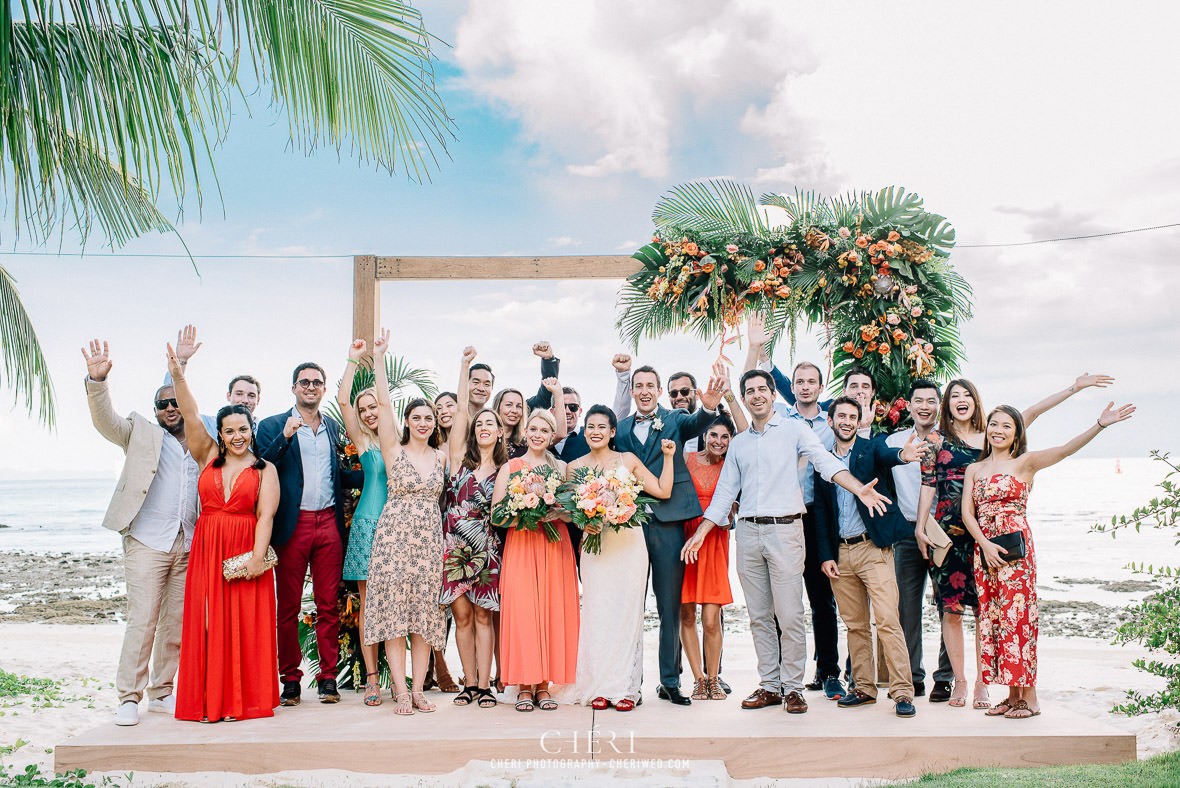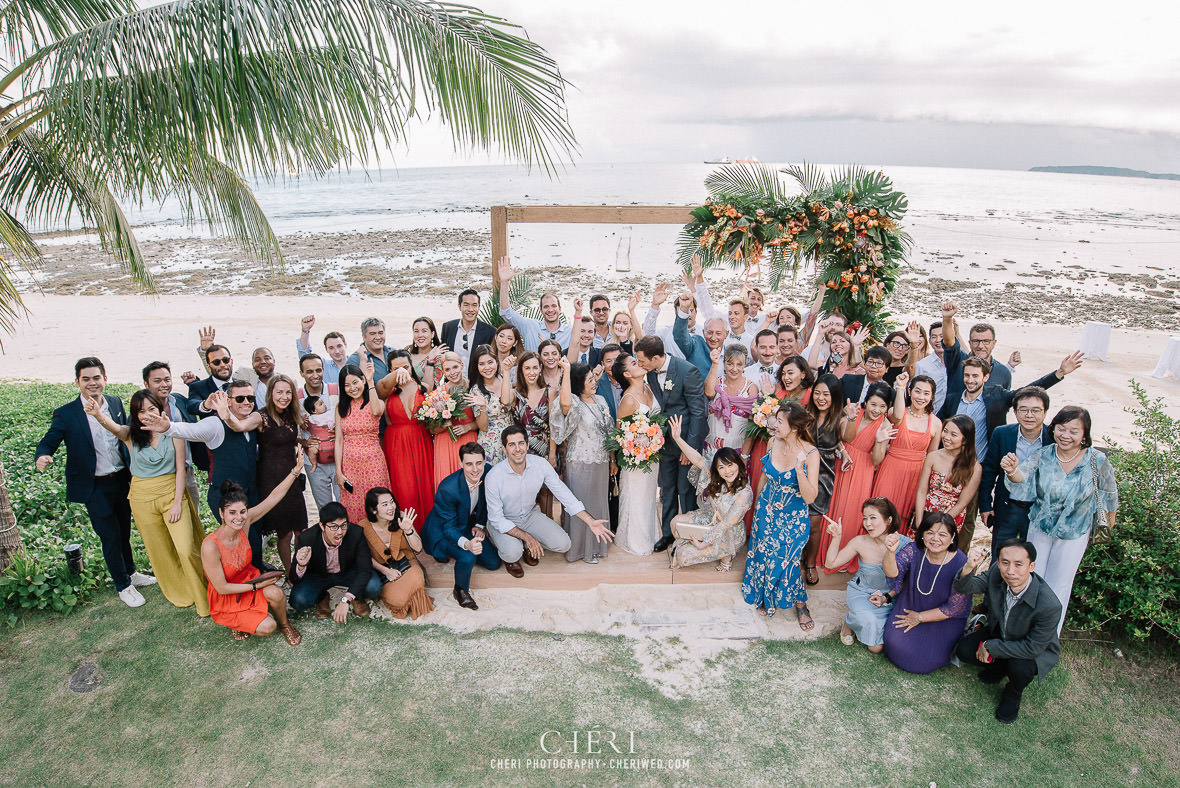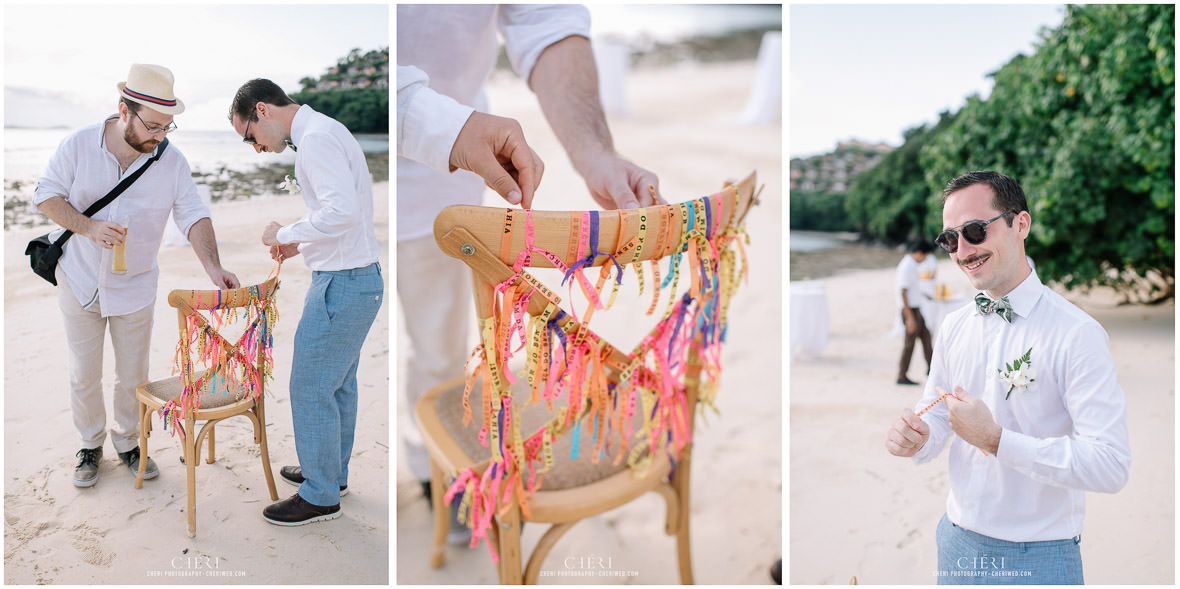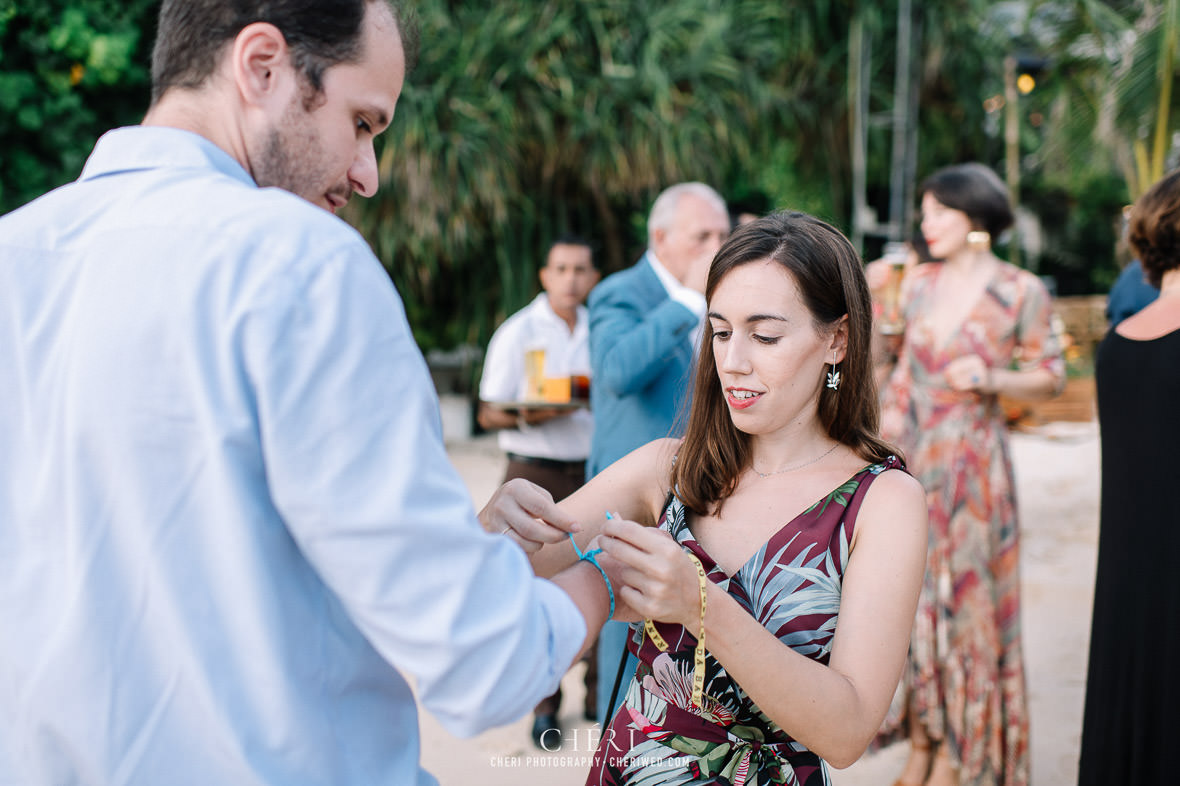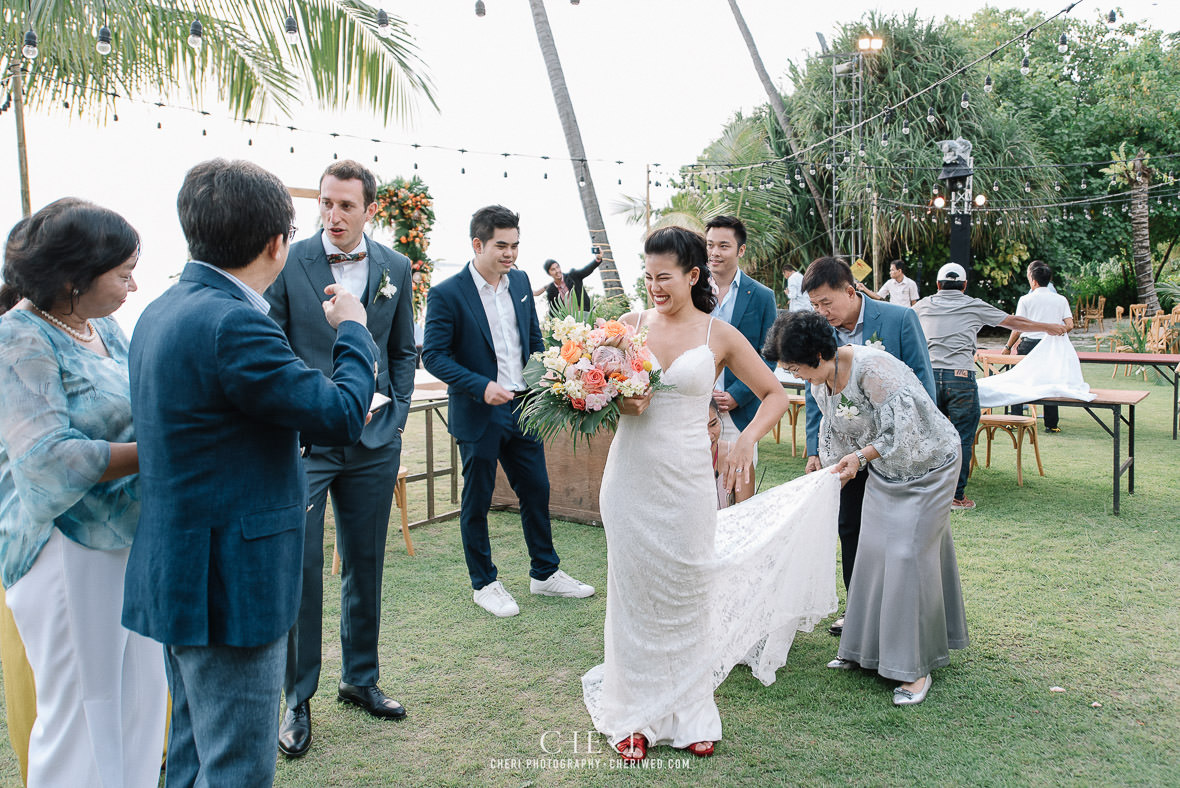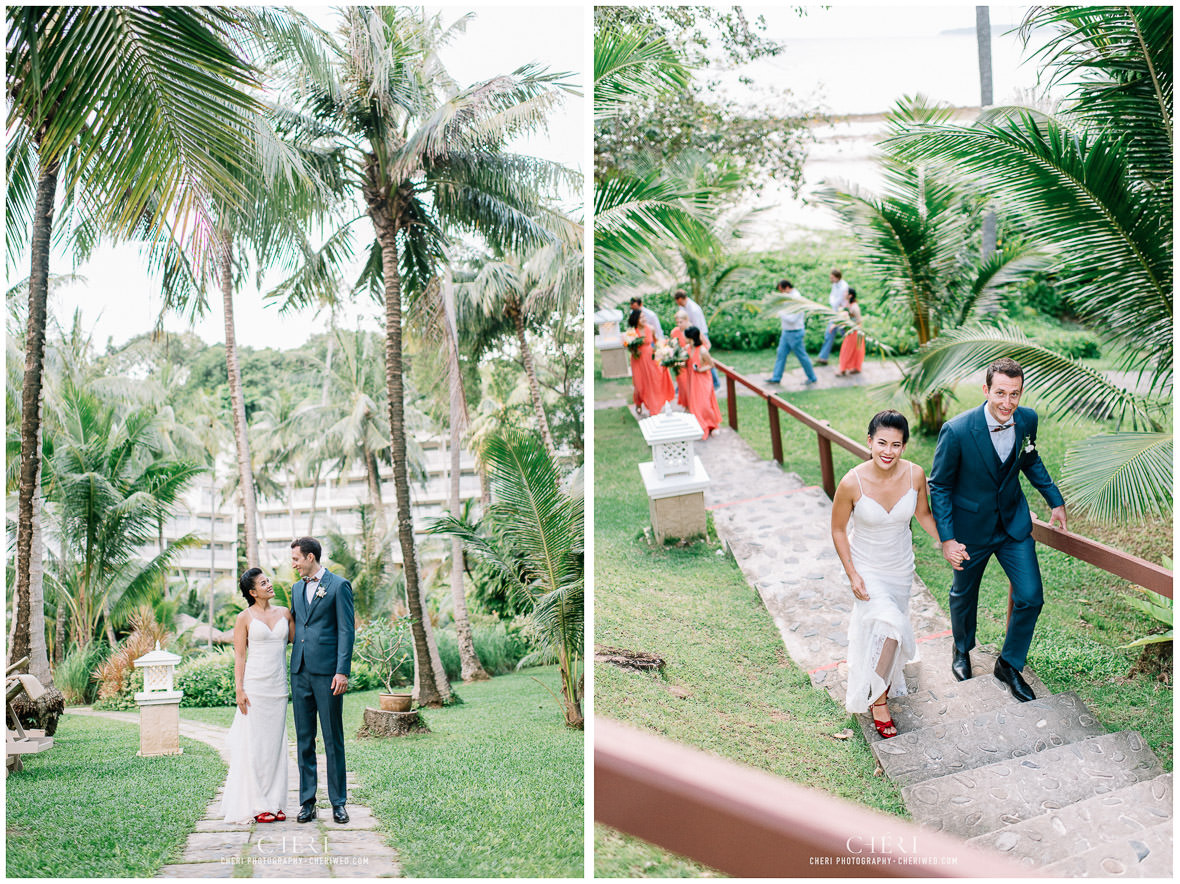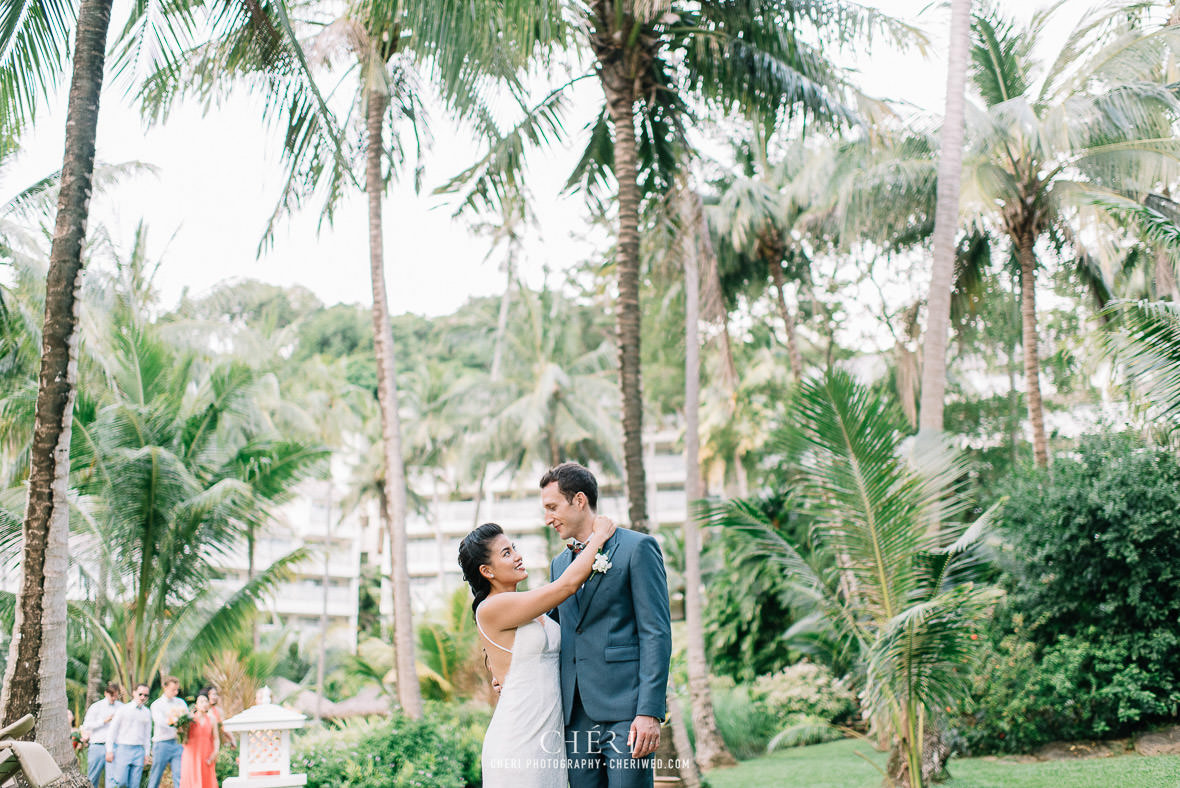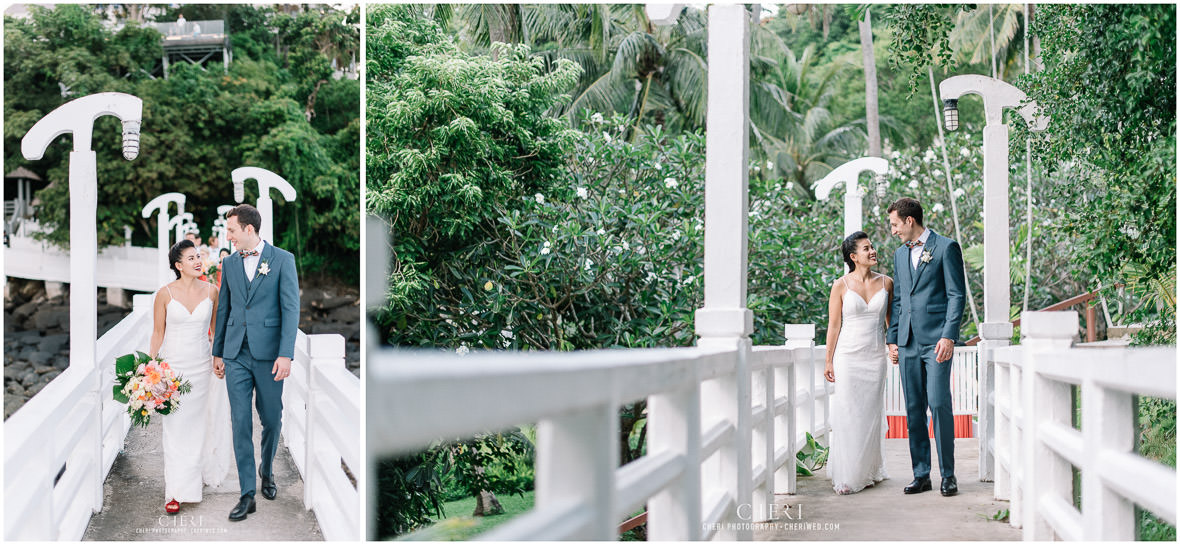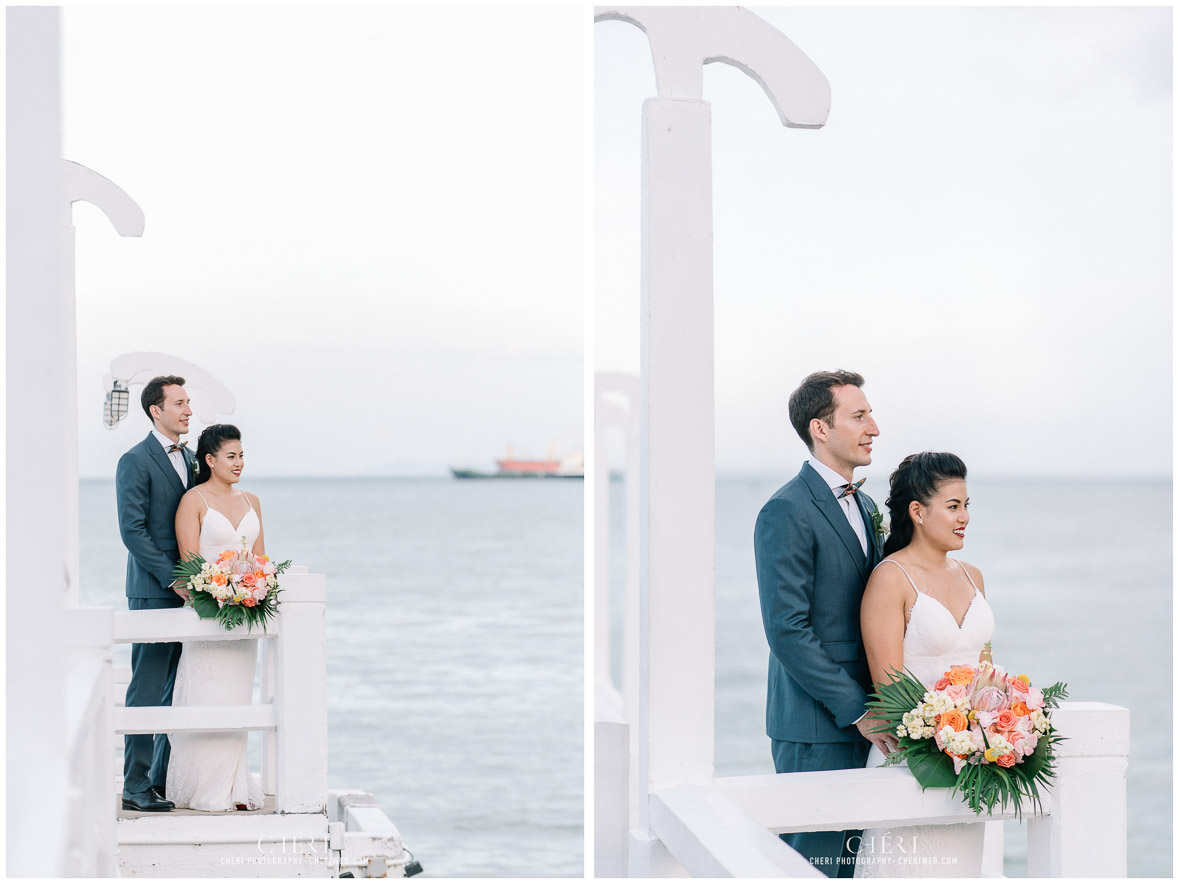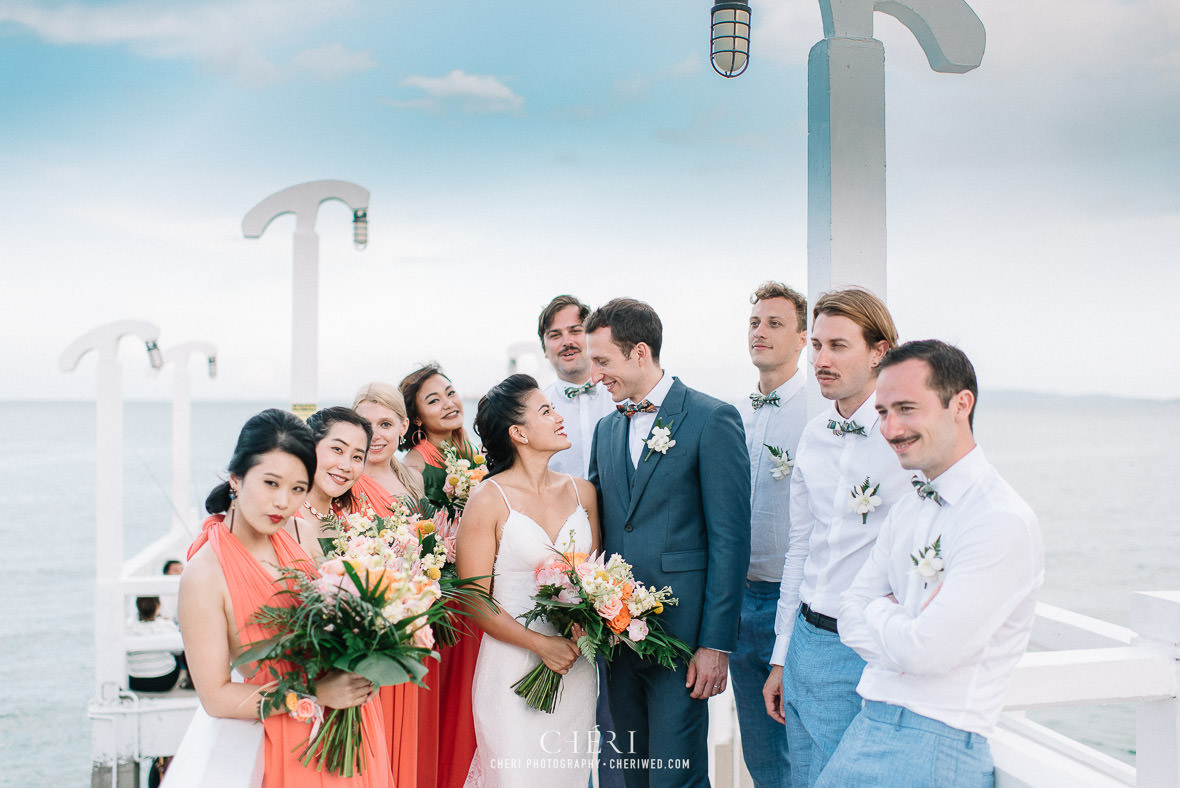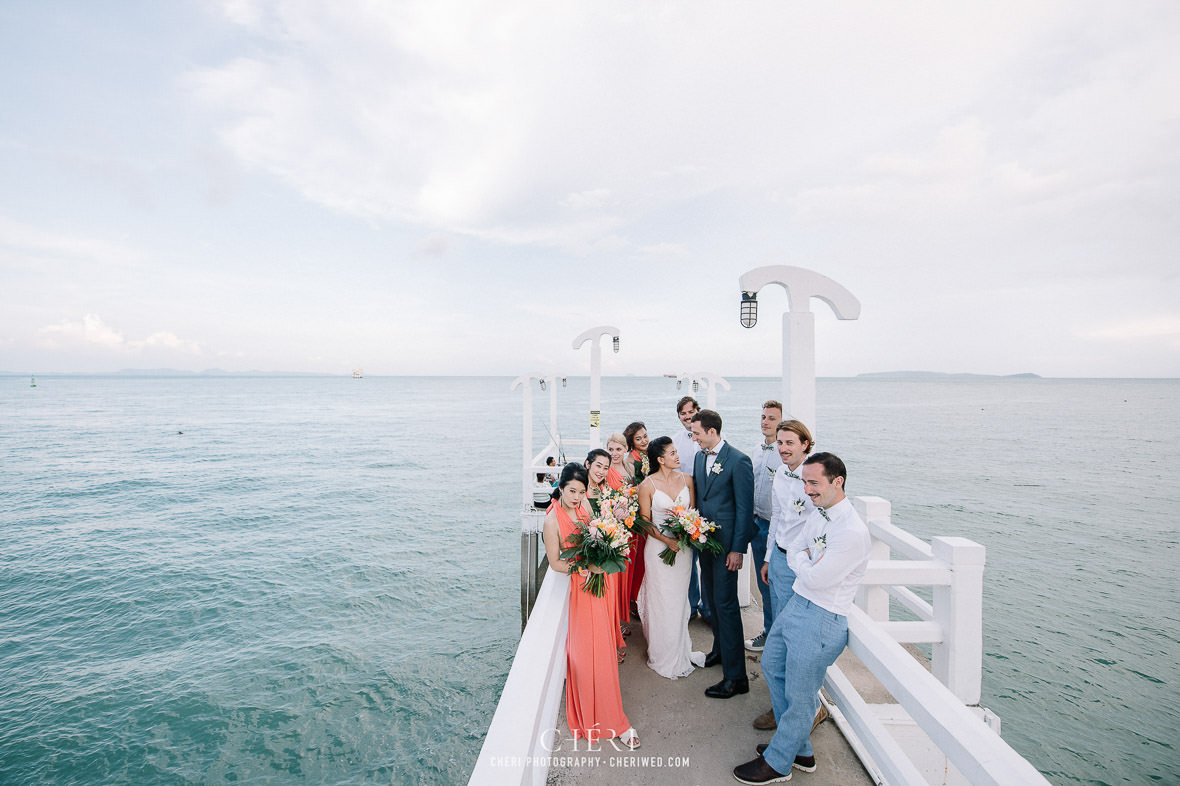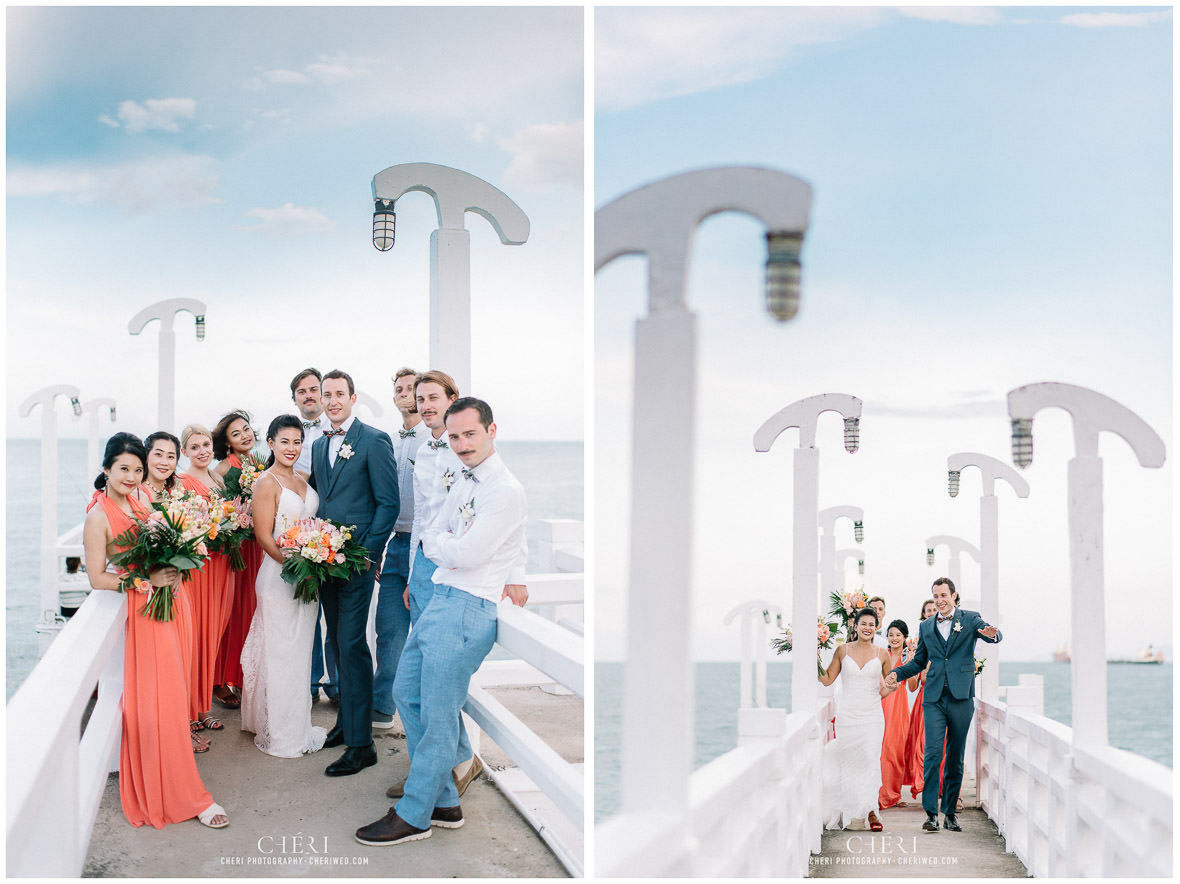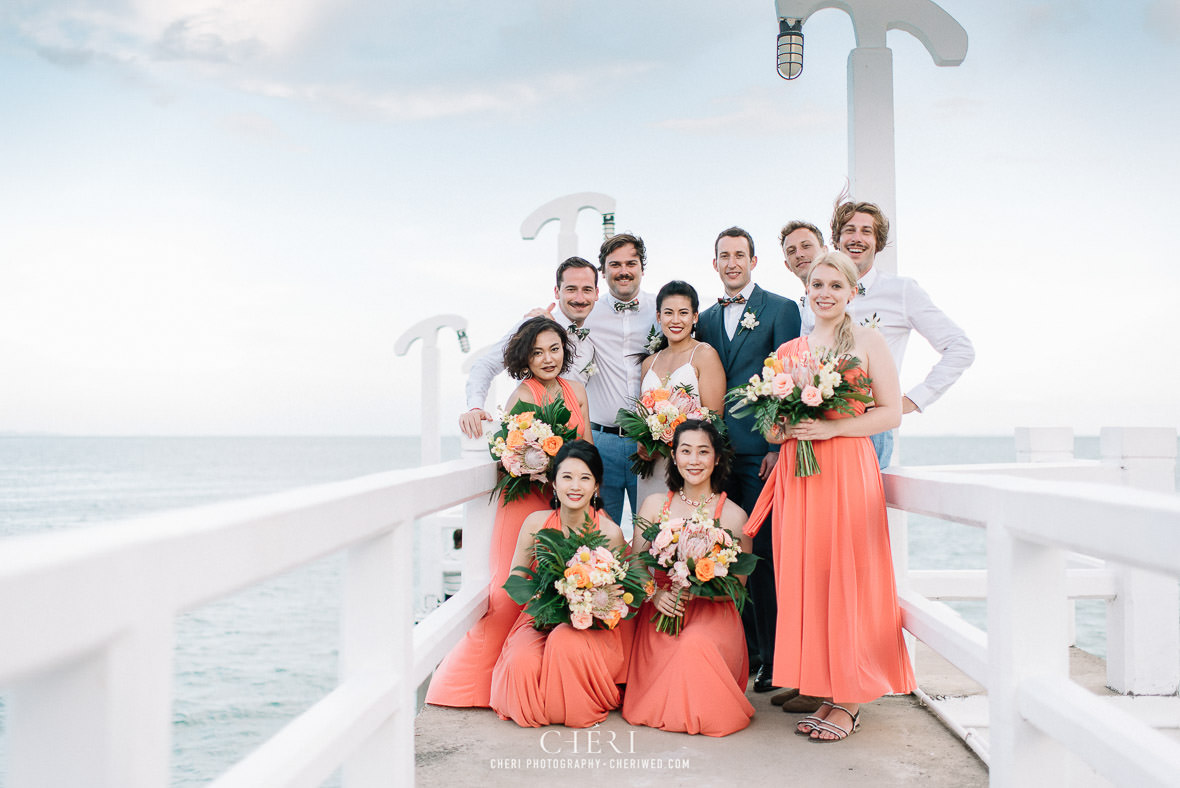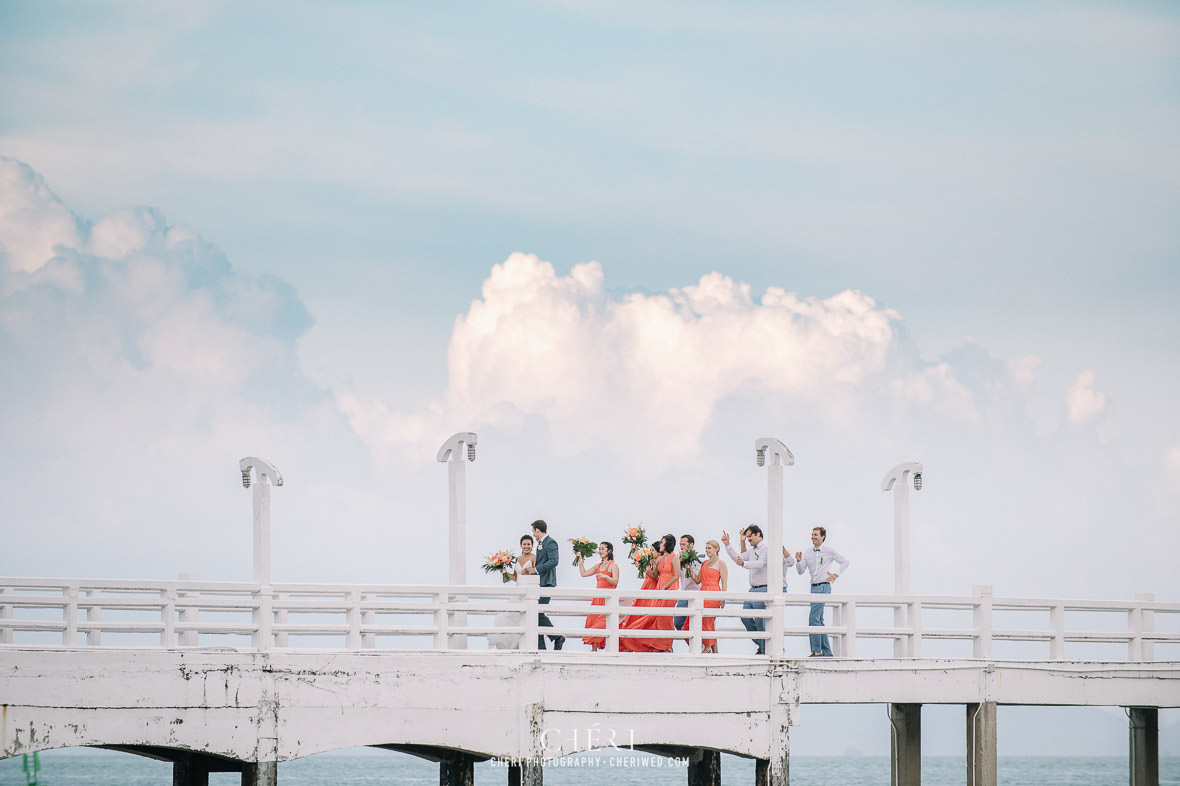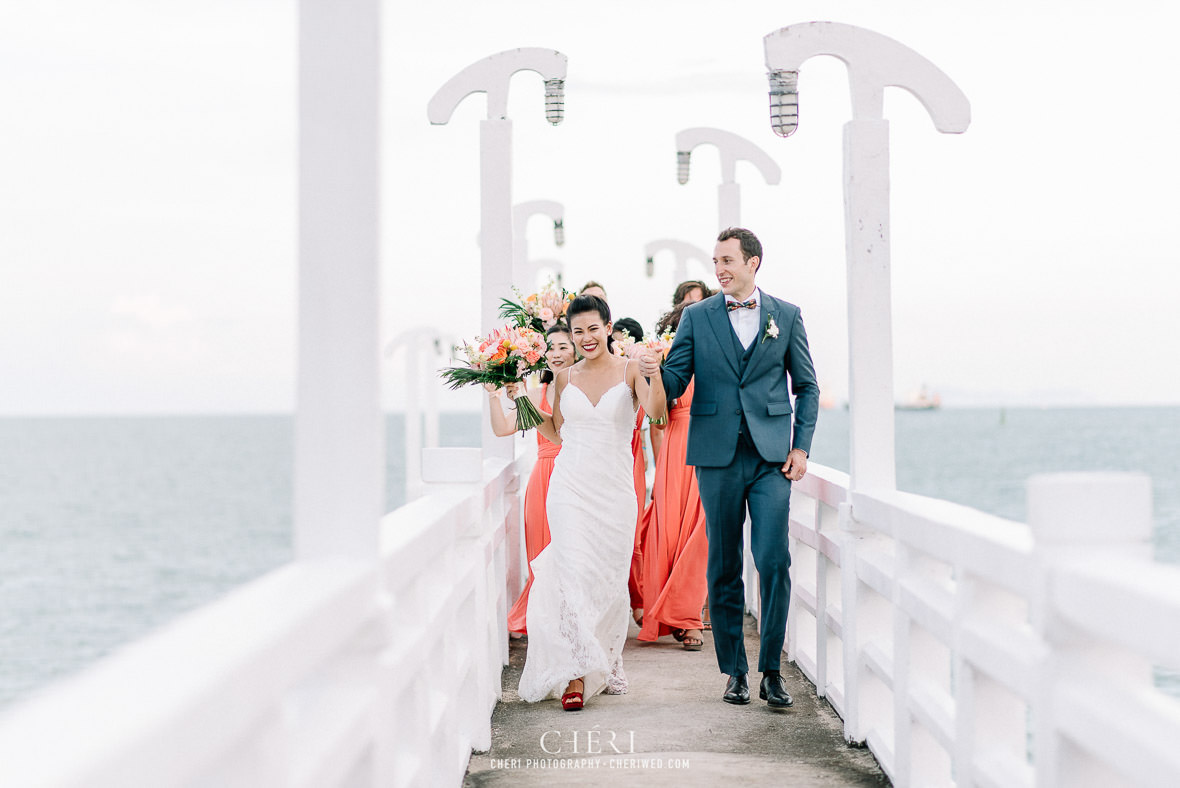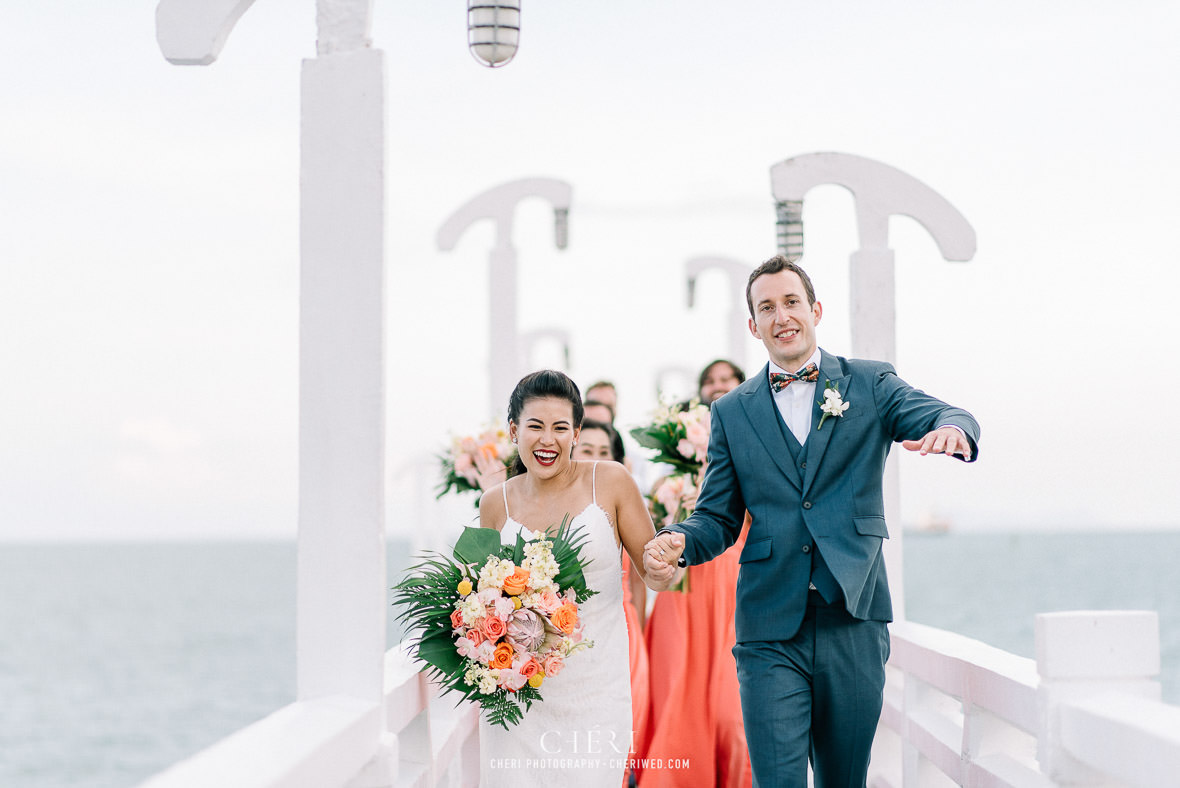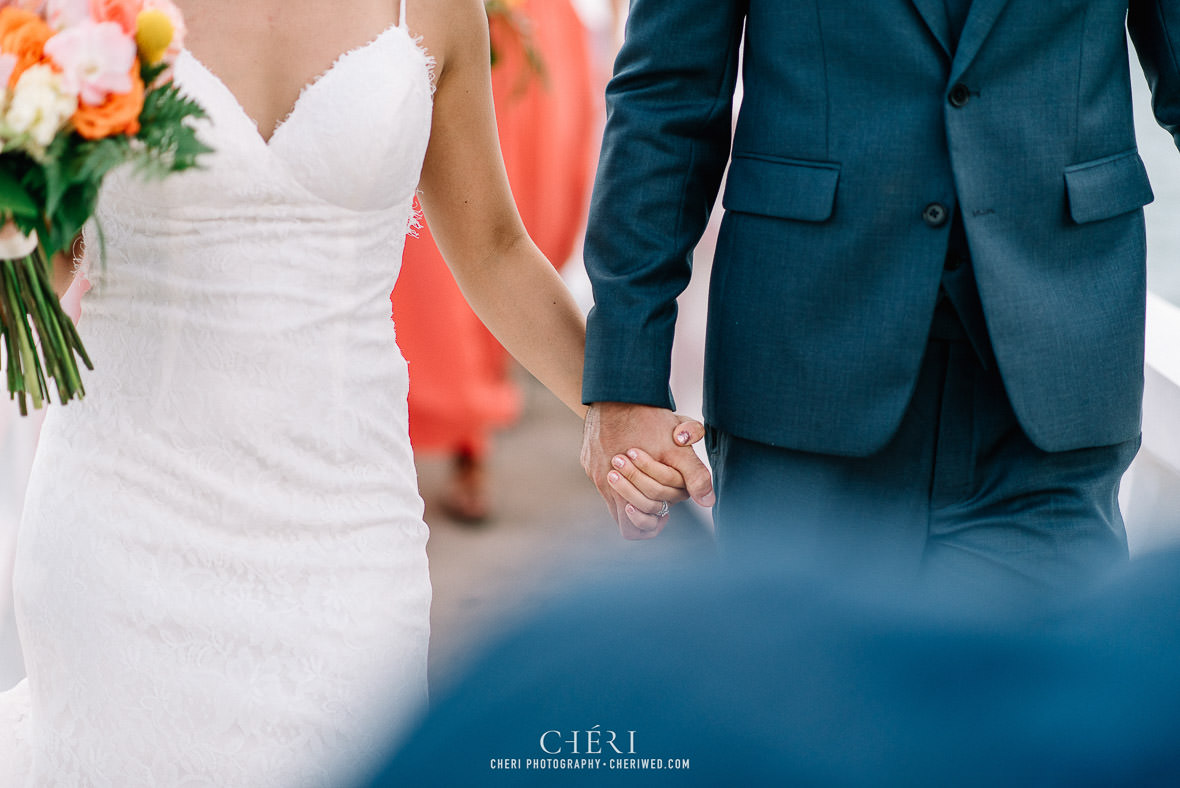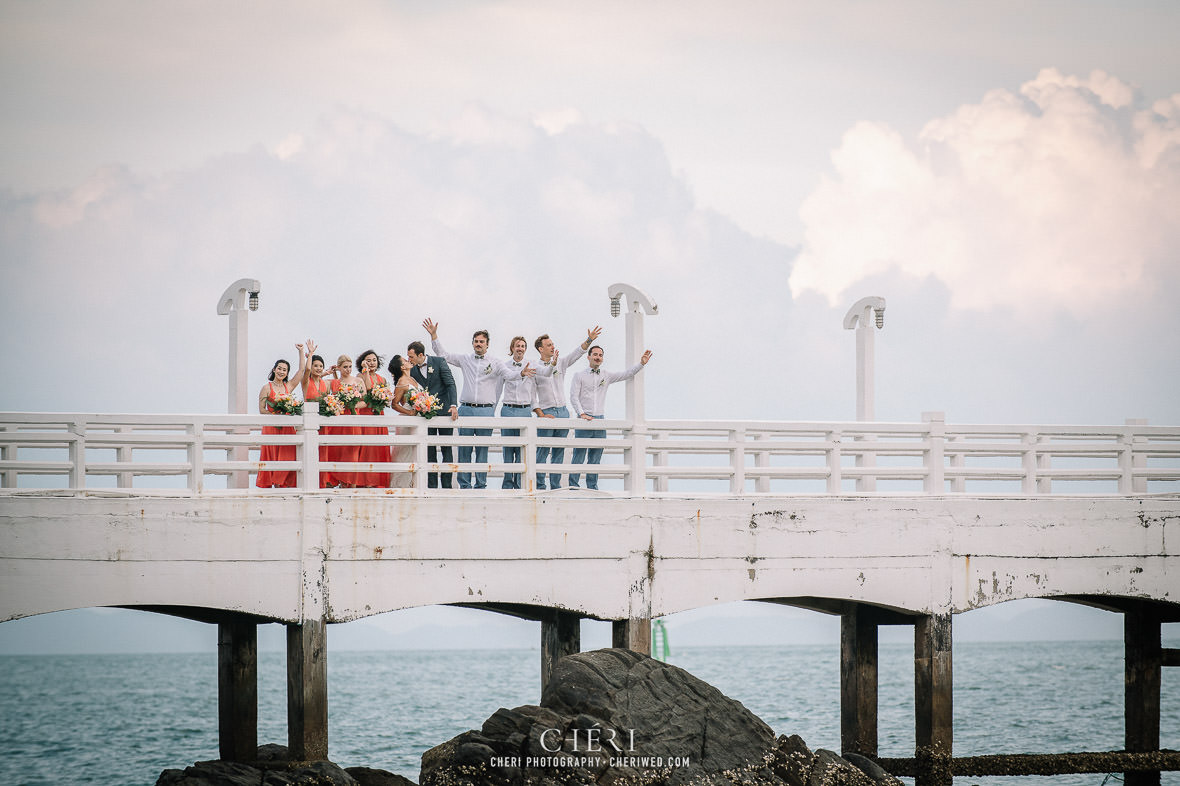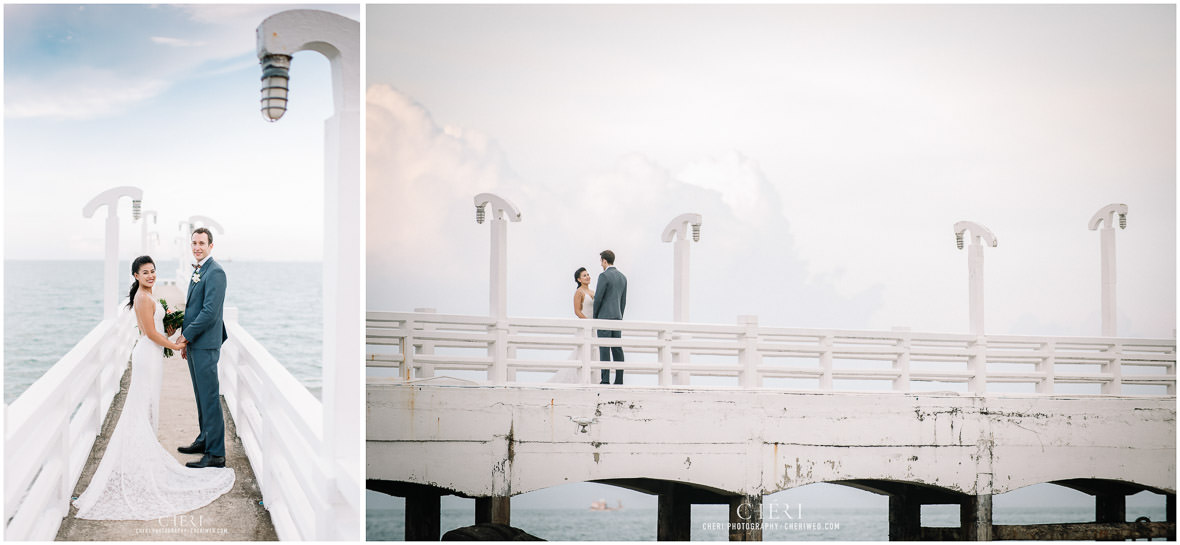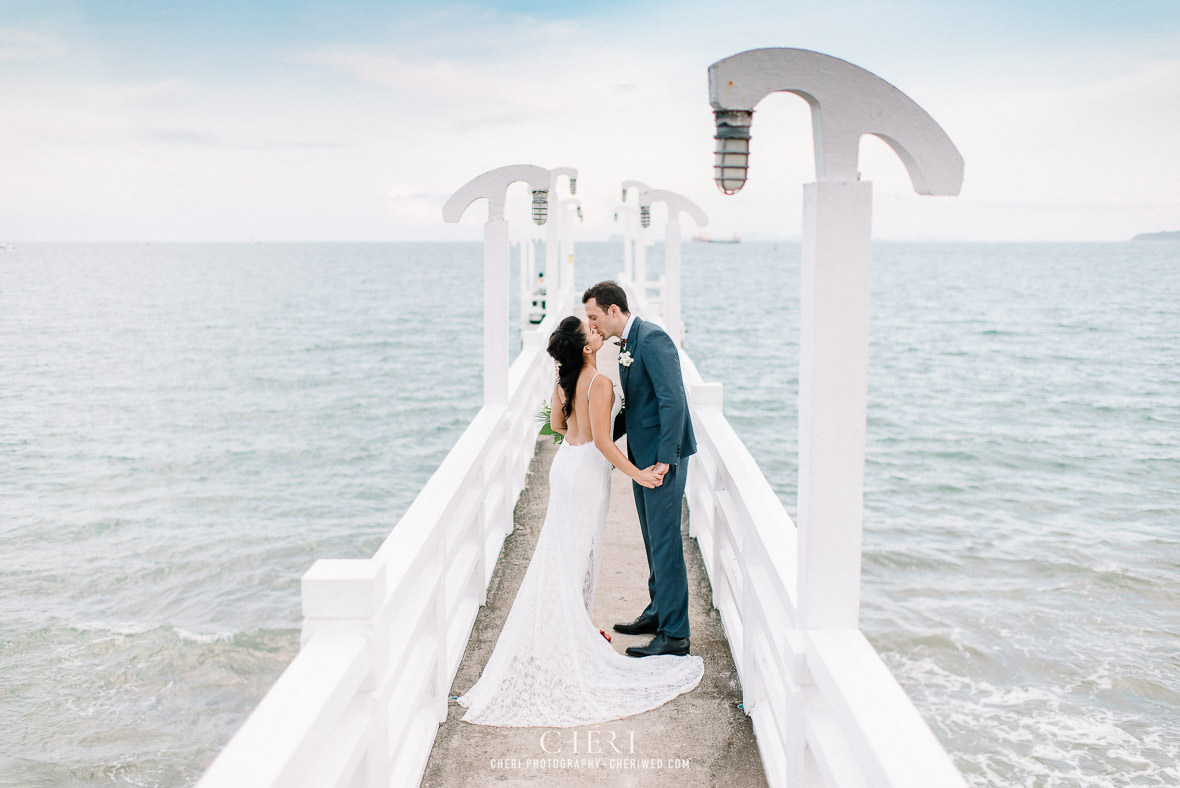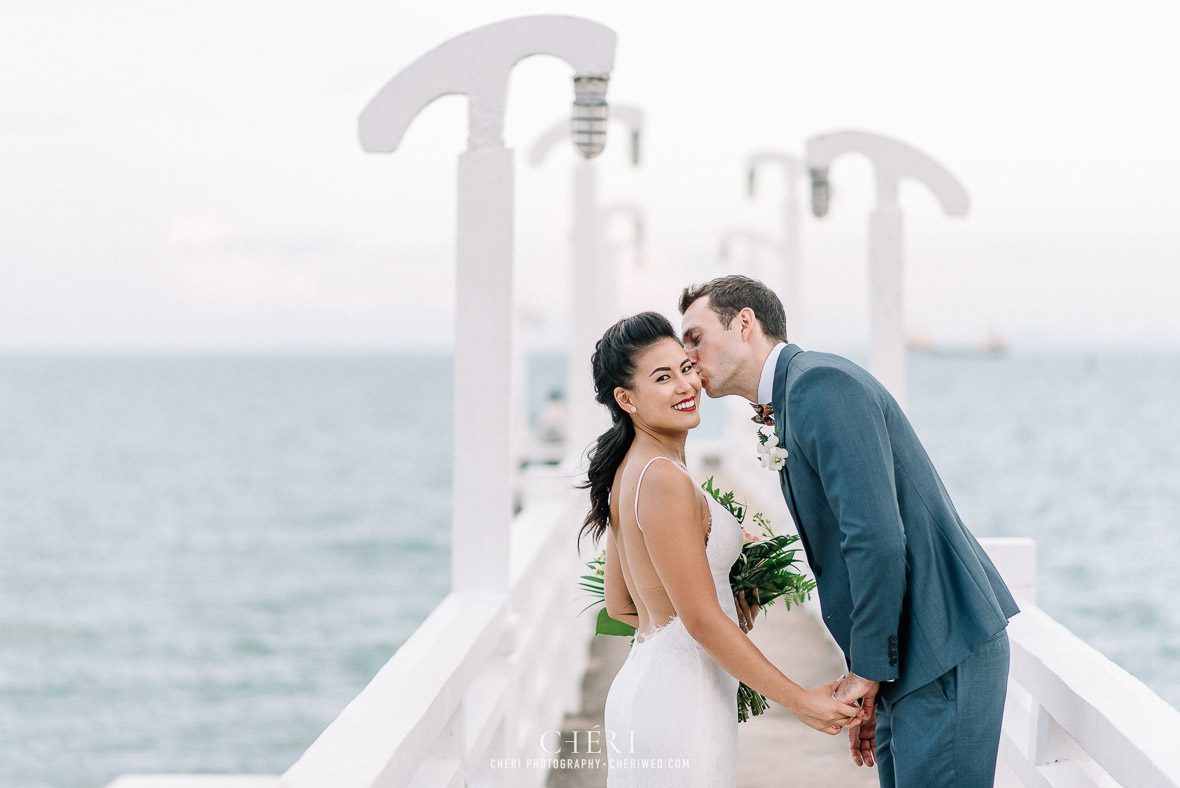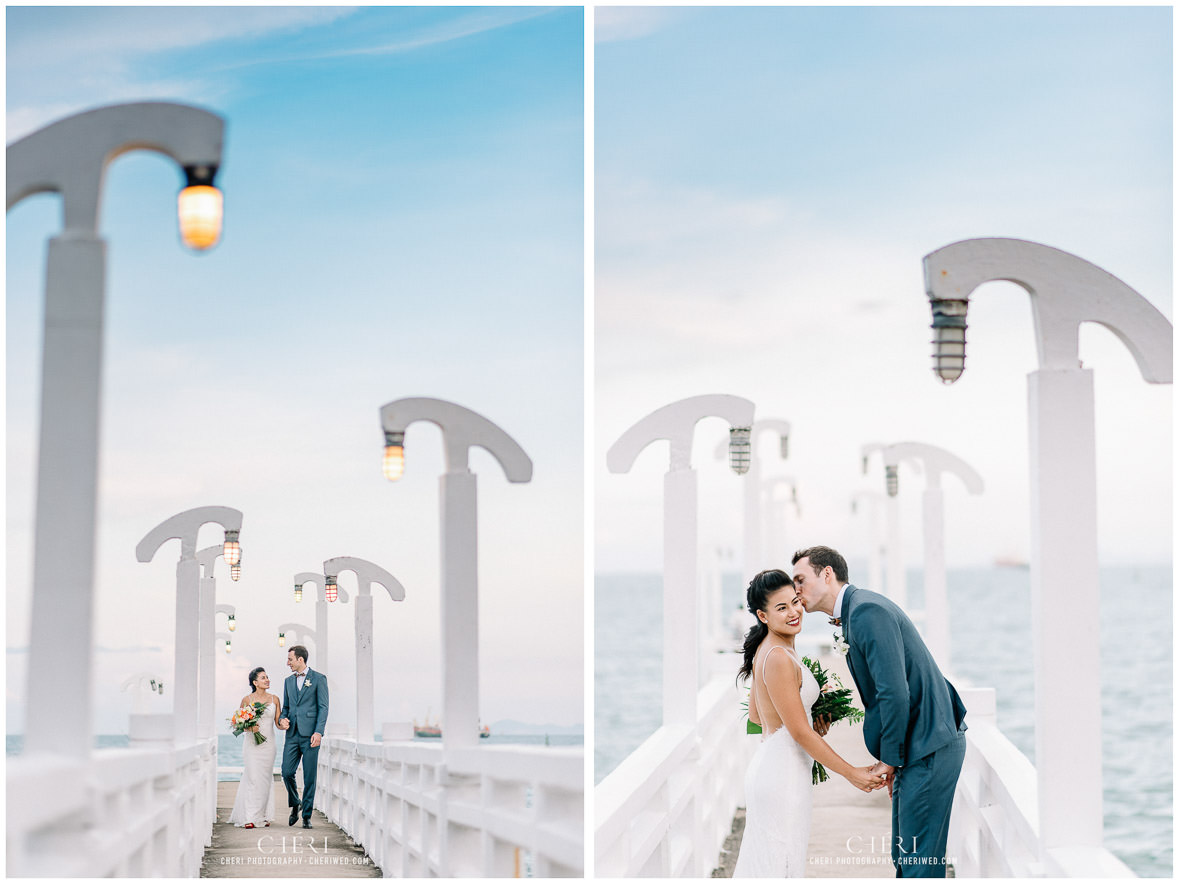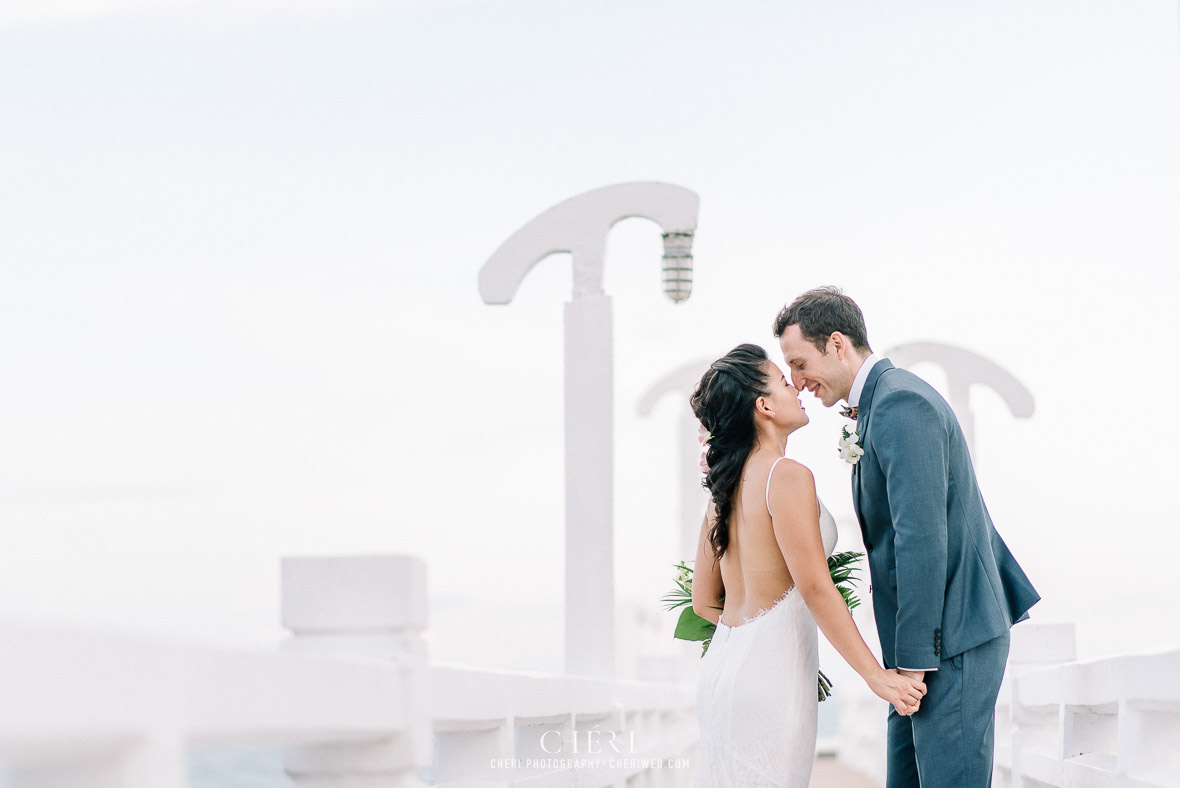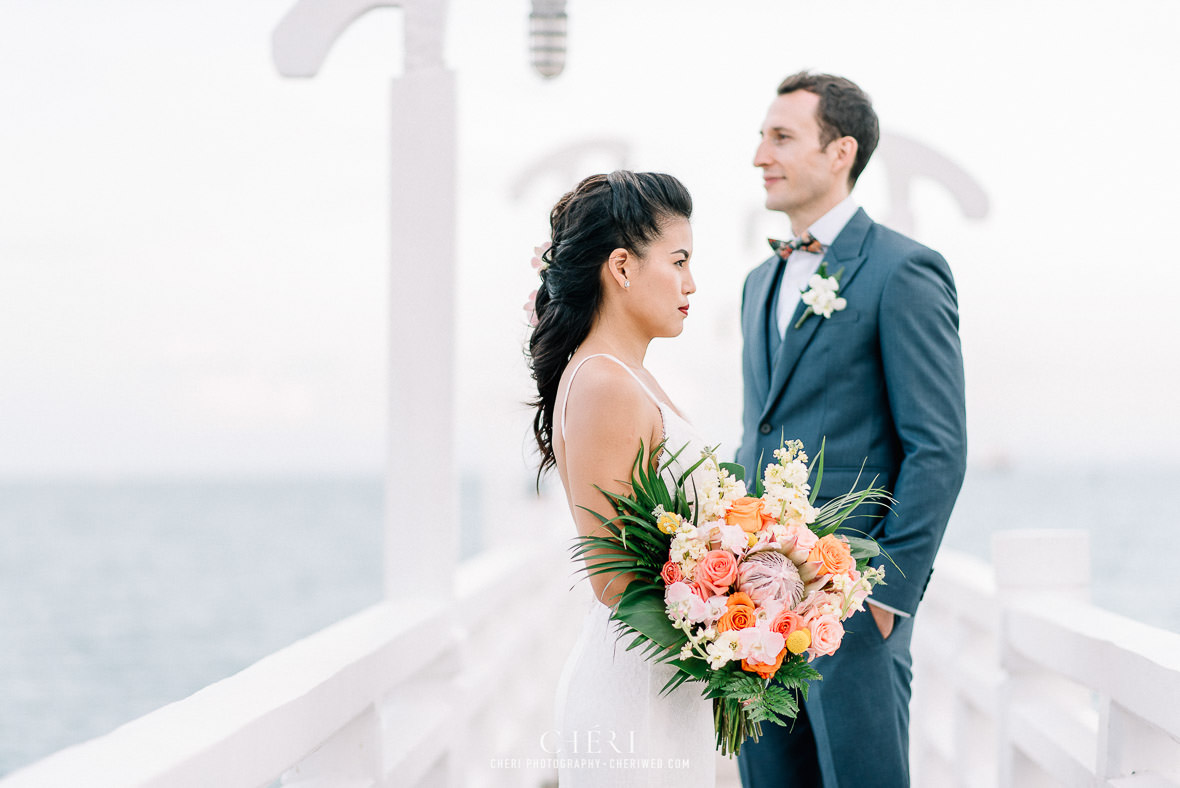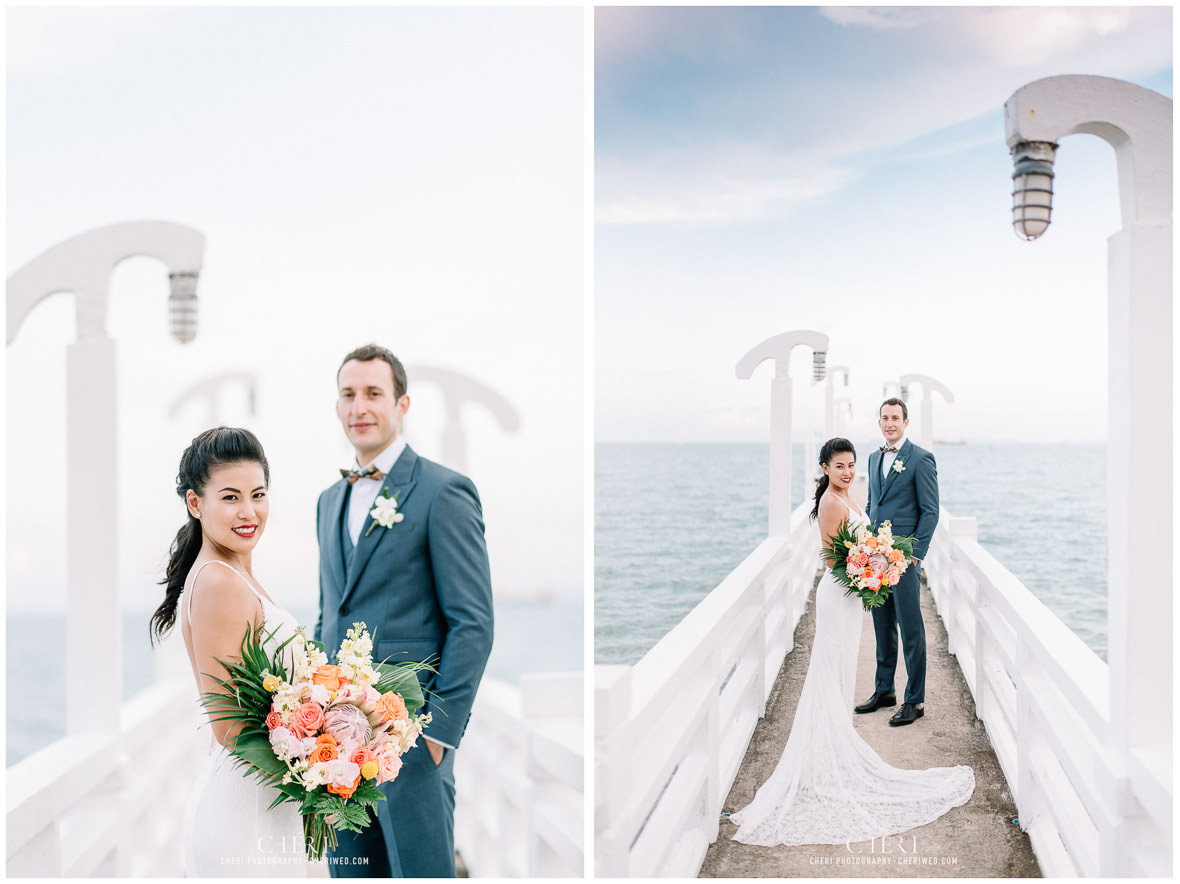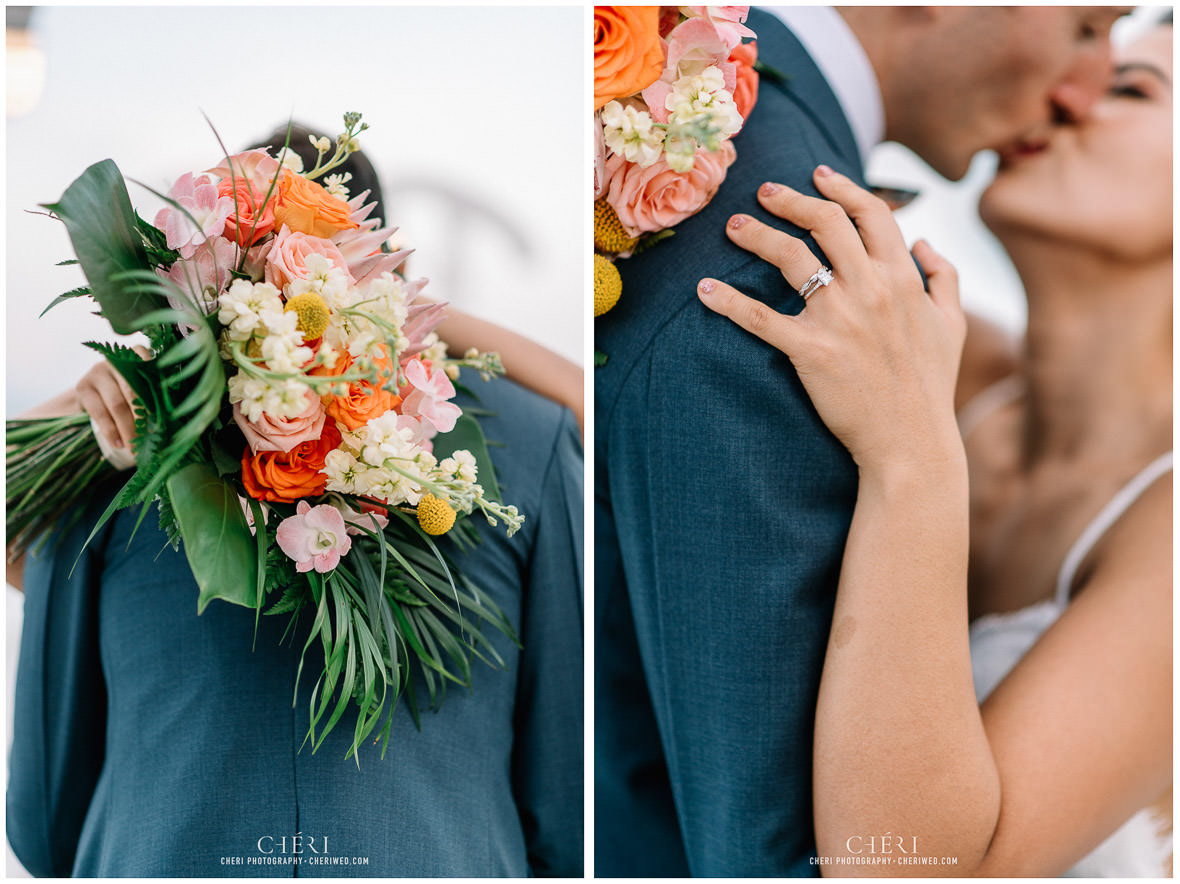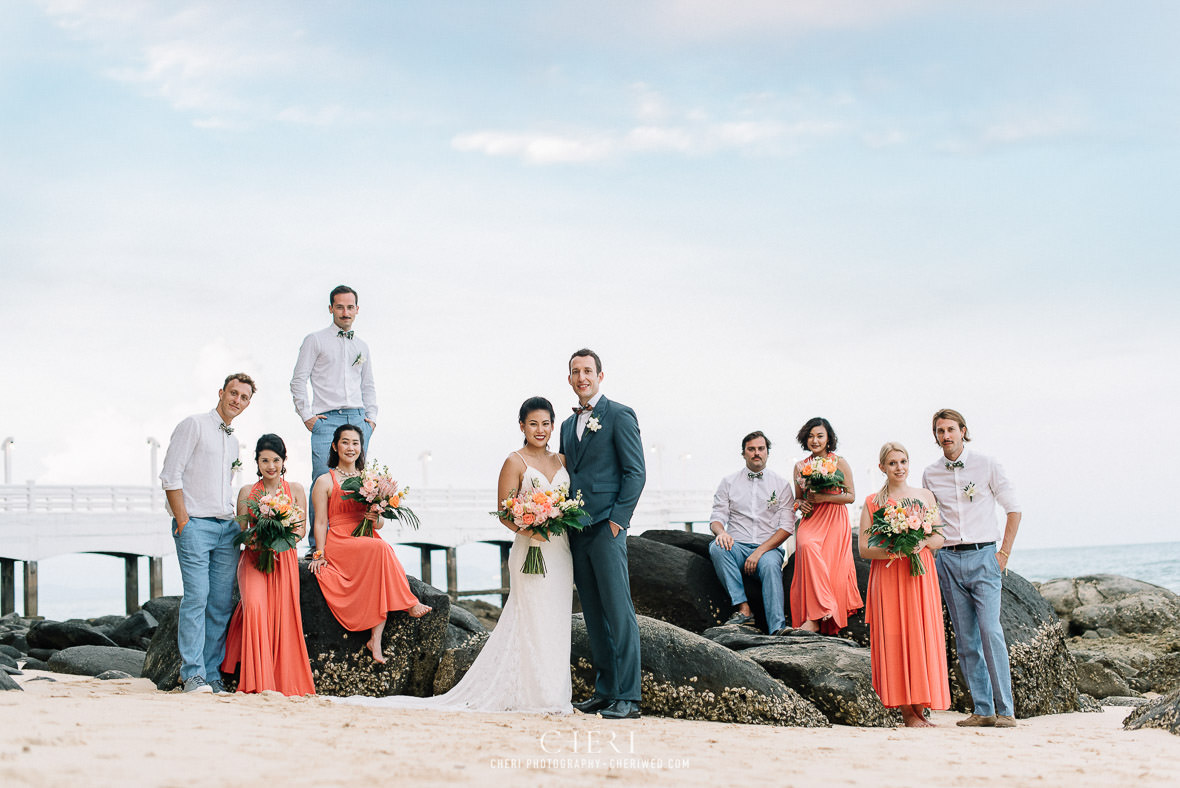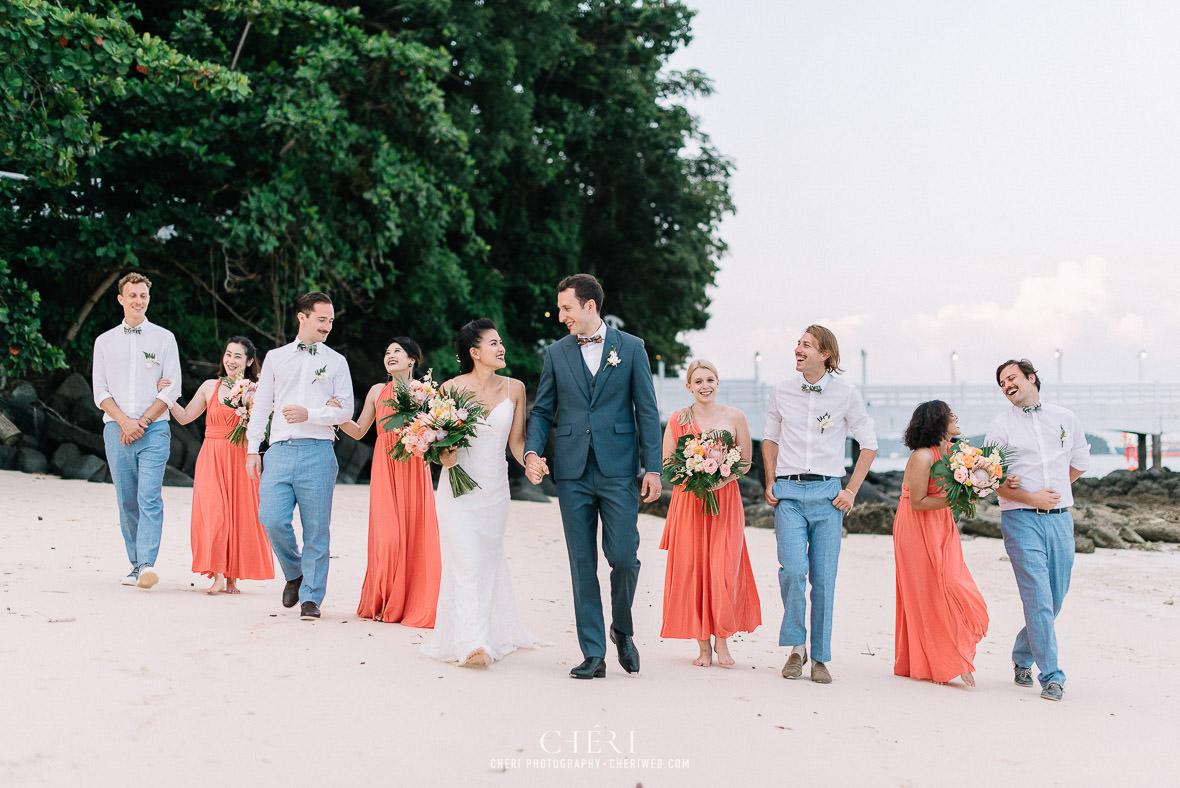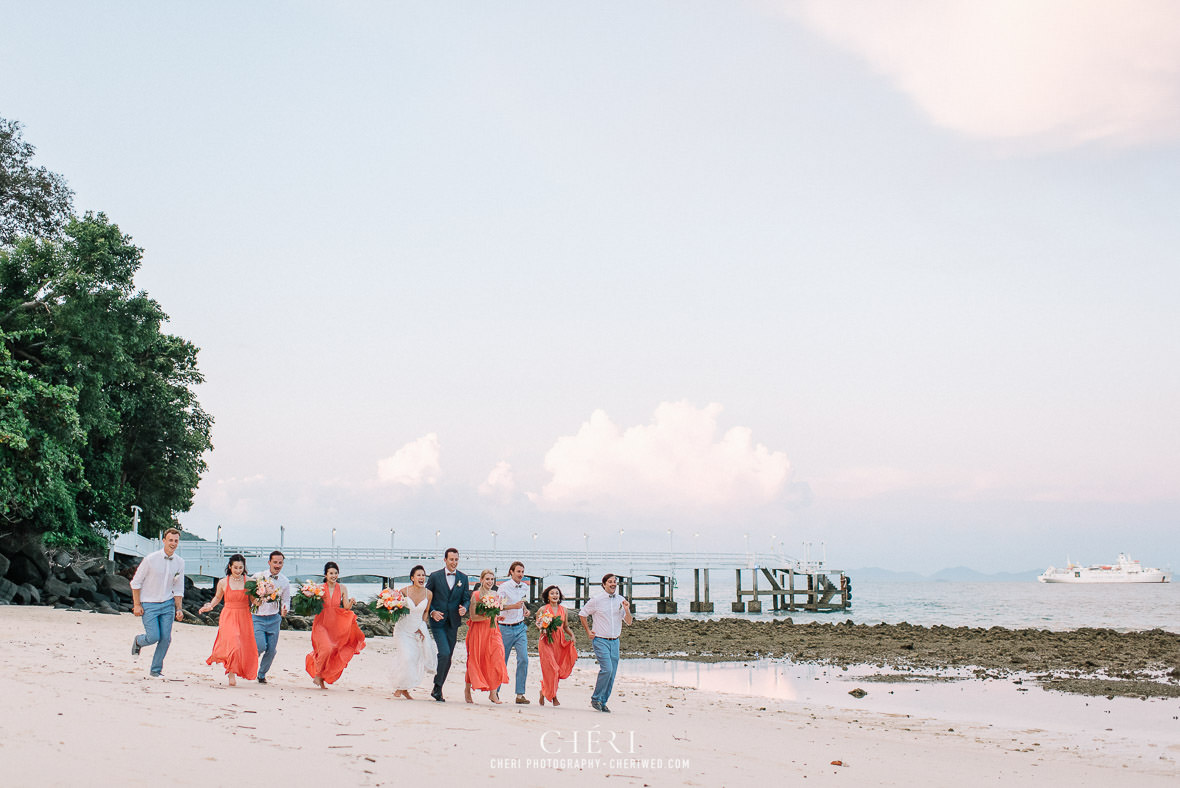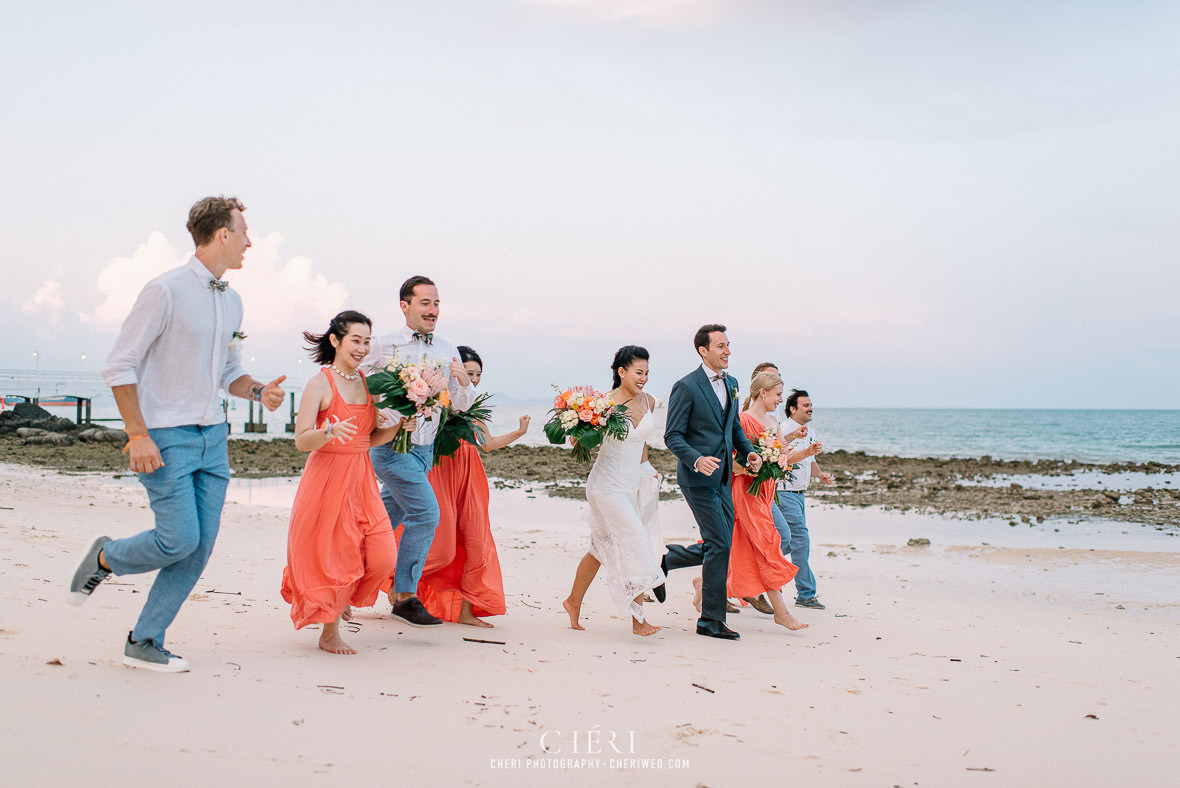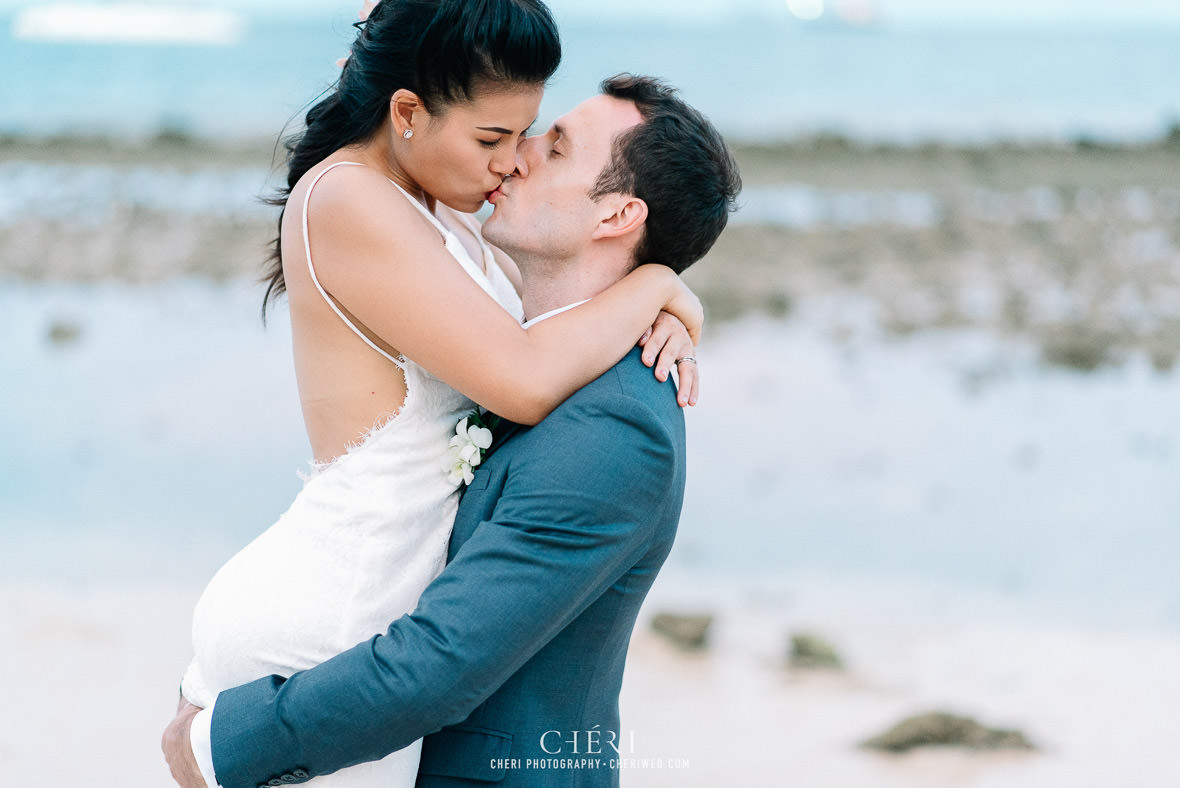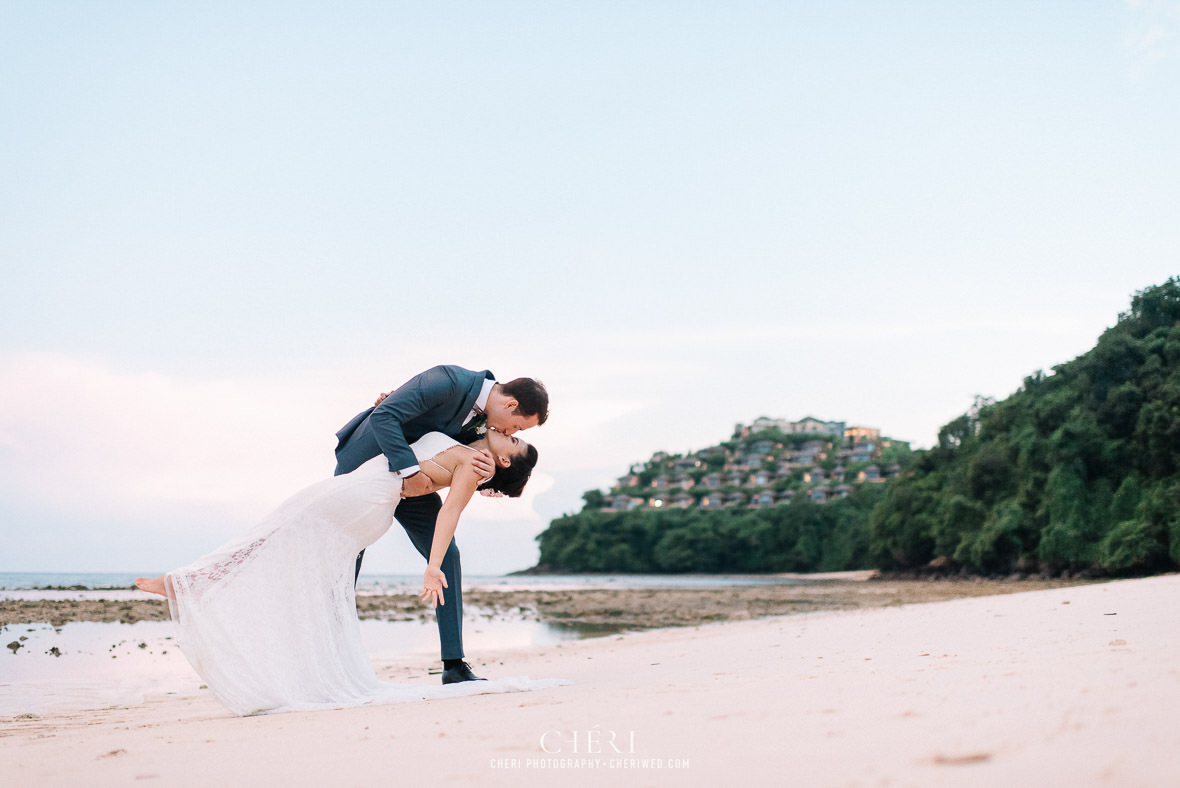 About Cheri Wedding.
Sarit Chaiwangsa and Pisut Thatchayapong or You call us Bale and Mo. We're based in Bangkok, Thailand. But we traveled around Thailand and overseas to do a wedding photoshoot. We've done a wedding in Hong Kong, Singapore, Japan, India and Malaysia, and next destination will be your country. We're a member of Fearless Photographer, My Wed, Wedding Photographers of the Wedding Photojournalist Association and SweetEscpae. We have won the international award wedding photo from MyWed, weddison awards. Our work has been published on Bride's Magazine (Thailand) Bridestory (Singapore), Sabuywedding (Thailand) and We've guarantee by NPS Nikon Professional service Thailand. We can speak in Thai and English for communication. And have good talent, idea, and style with professional wedding photographer skills to shoot your wedding and tell your wedding story with 9 years experiences in a wedding photographer.